http://mediumhappy.com/?p=8188
by John Walters
Starting Five
Epstein-Barr (and Acosta) Virus
So Jeffrey Epstein allegedly was raping underage girls, current Secretary of Labor Alex Acosta was helping him wriggle out of his legal crises 11 years ago, and current U.S. Attorney General William Barr was a partner in the law firm that defended him? It's almost as if there's a network of sinister and powerful men who occupy important positions and look after one another's misdeeds.
Though I could be wrong…
Fortunately, we still have the New York Southern District and the power of photographs. We'll see where this leads, but my guess is that Epstein will forever wish he'd never left France ("zank heavens, for little girls…") and that only a presidential pardon will allow him to ever spend another day as a free man. And if that happens…
From Dr. To P.R. To RIP
The saga of Dr. Frank Meza, the 70 year-old who was believed to have run a 2:53 at the Los Angeles Marathon, was later disqualified for Rosie Ruiz-ing it, and then who apparently committed suicide last week, would've been a Gary Smith special back in my days at SI. That story would've come across the wire and before day's end Smith would be dispatched to spend the next two months piecing together a 12-page bonus about Meza's inner demons and probably would've racked up $5,000 to $10,000 in expenses doing so. Oh, what a time to have been a sports journalist.
Alas, it's 2019, so the Los Angeles Times had less than two days to put together a compelling story about what led Meza, whose body was found in the Los Angeles River last weekend, to cheat at the marathon and then to take his own life. Certainly, there will be more to come. What's odd is that Meza was a lifelong runner, and anyone who is knows and respects the toil it takes to become accomplished. There's no cutting corners in distance running, and Meza would know that. So why would he in a sense blaspheme the very activity that had meant so much to him? For the record, no 70 year-old has ever run a marathon as fast as Meza purported to have done back in March.
Pardon The Eruption
…but I'm Tony Kornheiser….and I'm Michael Wilbon, knuckleheads.
Yellowstone National Park's Steamboat Geyser is the world's tallest active geyser, with emissions of more than 300 feet into the sky. This year Steamboat is on track to erupt more times than in any other year in its recorded history.
In June Steamboat erupted seven times—it's like the Mike Trout of geysers—which brings its total in 2019 to 25. Last year it set a record that had been held since 1964 by erupting 32 times. It's well ahead of last year's pace. Is the earth juiced? What type of supplements are the national park rangers feeding Steamboat? Should we move the overlook fences back? All good questions.
Coco, Oh No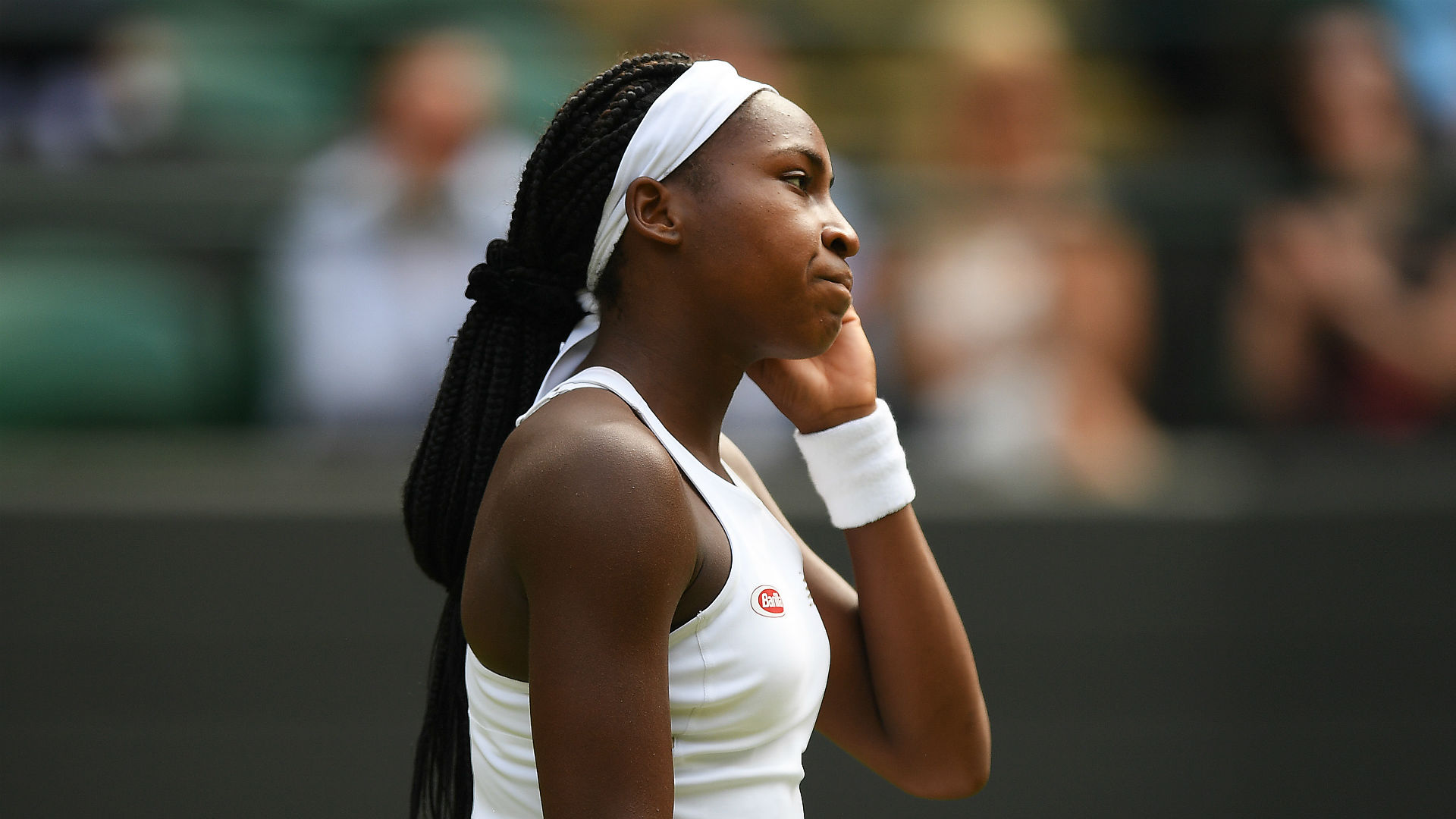 It was a fabulous run, but 15 year-old Coco Gauff's Wimbledon run ends in a straight sets defeat to Simona Halep, 6-3, 6-3. Maybe she can make it back to the States in time to be part of tomorrow's USWNT parade in New York City.
Gaff becomes the youngest player since Jennifer Capriati in 1991 (13 years, 11 months) to advance to the Round of 16 (but not Sweet Sixteen) at a Grand Slam. By the way, if you are a casual tennis fan at best as I am, you may not know that the current world No. 1 women's player is…. (Wanna guess?)….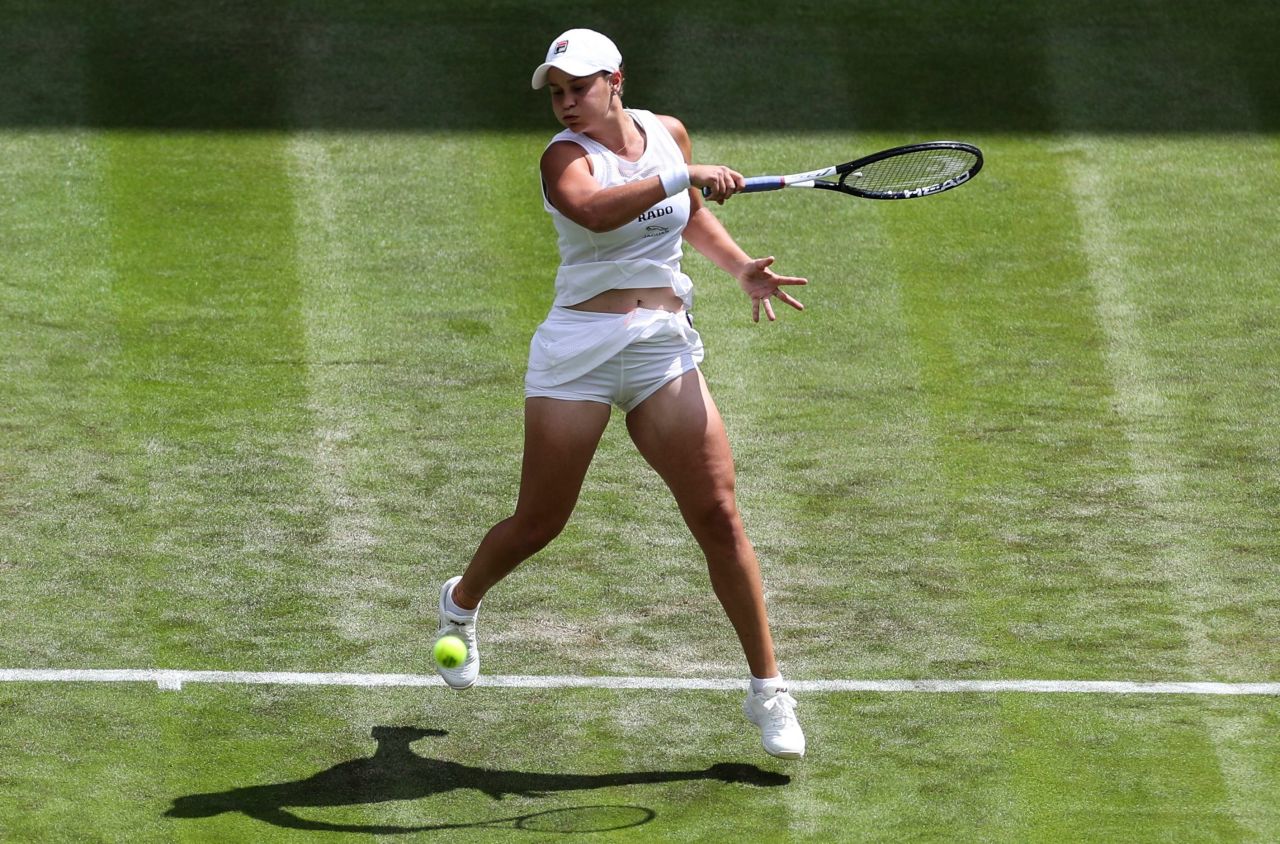 …Ashleigh Barty, 23, of Australia. Barty's only Grand Slam title happened last month at the French Open.
The Agony of Defeat (Cont.)
This is distance runner Hagos Gebhriwet of Ethiopia, who last Friday in Lausanne, Switzerland, was leading the men's 5000 in a Diamond League meet. The 5,000 is a 12.5-lap race, and certainly Gebhriwet knows that. And even if he did not, he is supposed to know that when you are leading the race and the bell is clanging, that means there's one more lap. Known as the bell lap.
But who knows where his mind was? He forgot. And veered off the track to celebrate. And finished in 10th place. Of course, if this were an Iowa high school state track meet, he still would have been declared the winner.
Remote Patrol
All-Star Game
8 p.m. Fox
We're over the All-Star Game, or became so as soon as it was mandated that at least one player from every team must make it. Pick the best 25 players, stop substituting so much, and play the very best against one another. Of course, sub pitchers. No pitcher should throw more than 2 innings (and they usually don't). Now we'll go back to screaming at the clouds.