http://mediumhappy.com/?p=8189
by John Walters
Tweet Me Right
Doggies are love.
Starting Five
American Anthem
For the seventh straight year, the American League wins the midsummer classic. This time the score was 4-3 as only two bombs left Cleveland's lovely ballpark while the National League whiffed 16 times. Both the Indians' Shane Bieber (MVP) and the Yanks' Aroldis Chapman struck out the side.
We liked the right-arm patch each player wore that denoted the number of All-Star Games in which he has played. Also, we did not hear any chants of "Equal Pay!" break out.
As counter programming, MSNBC had an interview between Rachel Maddow and Megan Rapinoe running at the same time in which the host positively, but not literally, gushed over her guest.
The Courage Of Amelia Boone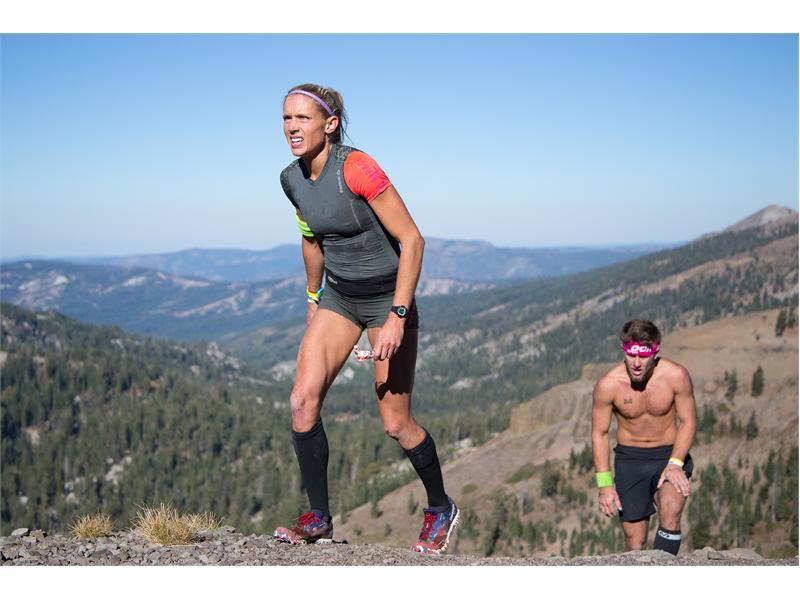 On Monday night, via Twitter and Instagram, the world's top female adventure racer, Amelia Boone, revealed that she has been dealing with anorexia for 20 years and is only now receiving treatment.
I've long been a fan of Amelia's since I first interviewed her in 2013 and we've since met in person. She is a hardcore badass in terms of pushing herself to achieve goals—she is a lawyer at Apple's world headquarters in Cupertino, Calif., and she is also one of the few females who've ever taken part in the insane Barkley Marathons in the Tennessee wilderness. She's as driven as they come. I'm not sure I've ever met someone who's more focused and relentless in terms of achieving goals. Read her longer story here.
I'd also like to say, as a show of solidarity, that I've also dealt with an eating disorder. For about two years in college, I dealt with the same things Amelia has and for, I think, similar reasons: the hardcore pursuit of goals and striving to be perfect. It began as trying to make weight to remain on lightweight crew, but between rowing, being a pre-med and working a job 20 hours a week, I became a major stressed person. I doubt any of my college friends knew; if you asked them, they'd probably say my greatest disorder was that I was "a little too gassy."
However, once I stopped striving to be perfect (and perhaps I've gone a little too far in the opposite direction), the eating disorder vanished. I've already told Amelia this in a DM on Twitter and I share it only because I want her to know how much company she has. There are so many more like her out there. It's self-induced anxiety and it can be beaten. So bravo to my brave friend.
R.I.P. Rip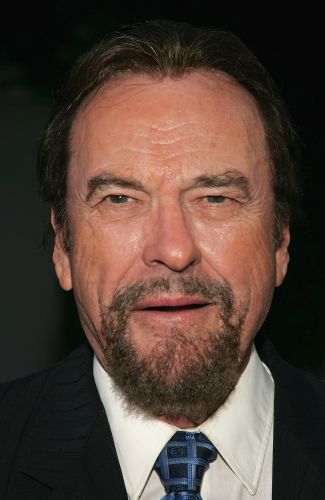 Farewell to one of the great character actors of this or any generation, Rip Torn, who passed last night at the age of 88. You may not know that he was married to an Oscar winner (Geraldine Page) for more than 30 years, but you do know him as Artie from The Larry Sanders Show and Patches O'Houlihan from Dodgeball.
If you think about it, or maybe even if you don't, now all those roles that Rip Torn was meant to play are being taken by Stephen Root. Who is also a fantastic character actor.
Over And Dunne
The MH staff missed this when it happened, but a racer perished during the annual Pike's Peak International Hill Climb in Colorado a little more than one week ago. Carlin Dunne, who was leading the motorcycle portion of the climb to the summit, which entails 12.42 miles of ascent and 156 turns and a nearly 10,000-foot gain in elevation to the top (14,110), soared over the side of the road less than a quarter-mile from the finish line.
Dunne, 37, who had won the race four times previously, died at the scene. Yesterday reporter Evan Petzold, who was covering the race, provided a detailed account of how race officials attempted to stifle any reporting once Dunne's accident occurred.
Epstein's Mansion
Our daily bicycle commute between restaurant 1 and restaurant 2 takes us past the Manhattan home of Jeffrey Epstein (if we turn one block early) on East 71st, between 5th Avenue and Madison. For the uninitiated, a residence between 5th and Madison anywhere between, say, 60th and 86th Street is some PRIME living.
So we snapped a couple photos.
If you look closely on the bottom left, you can see the "JE" initials next to the door.
Looks as if the authorities let themselves in Saturday night. As we beheld this wondrous palace in the midst of the most desired area in the greatest city in the world, we thought of the utter stupidity it takes to do anything to sabotage one's place in it, never mind the evil that allegedly took place within for years. We thought about how Epstein will likely never get this close to his home again for the rest of his life. And we thought about the nature of man, for whom way too much is never enough. And then we pedaled off to our second serving job of the day.