http://mediumhappy.com/?p=8198
by John Walters
Tweet Me Right
Starting Five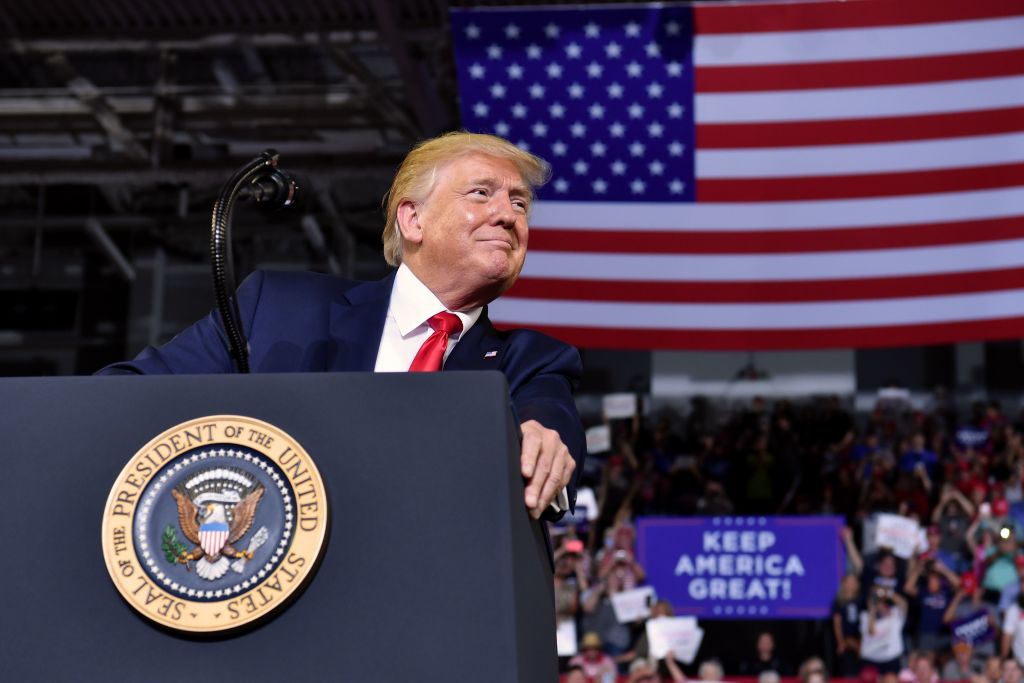 "Go Back!"
So last night we tuned in to the TCM to watch The Grapes Of Wrath, a 1940 John Ford film based on John Steinbeck's 1939 Pulitzer Prize-winning novel. It's the story about a group of people who can no longer make a living on their land and are being forcibly evicted from it, so they migrate to a place where there is the promise of jobs only to be harassed by law enforcement officials, to be looked down upon by locals ("they live like animals").
When it's harvest time, these migrants are welcomed by farmers. At other times, they are literally met by roadblocks of citizens yelling at them to "go back where you came from!"
After the movie I thought I needed a little more depression than a story of The Great Depression could offer, so I tuned to the cable news where thousands of MAGA minions were reenacting the Nuremberg rallies, only in Greenville, N.C., chanting "Send Her Back!" as a smug and smirking President Trump egged them on.
Eighty years later, and nothing has changed.
Epstein-Barr Virus (Cont.)
Remember when we all used to think that the most dangerous man behind the curtain was Steve Bannon. Or Stephen Miller. Well, this morning a pair of court rulings will go a long way in determining whether that designation belongs to William Barr (I'd argue it already does).
First, in just an hour or two a judge will order documents unsealed that related to the Michael Cohen trial. It's curious that the folks who wanted the documents to remain sealed was the prosecution, citing third-party "national" interests. The only nationally interested third party in Cohen's lurid trial of hush money to Trump paramours is Donald Trump, so why did the prosecution suddenly get cold feet on this one? Could it be because the conviction took place BEFORE William Barr became attorney general but the ruling on whether or not these materials go public is now, five months after Barr took the gig (related: the Southern District of New York [SDNY] has failed to follow up on interview requests of Trump Organization employees for five months after first making such requests before Barr took office. Hmm).
Is there still time for the prosecution to use an 11th-hour maneuver to block the release of these materials?
Second, also this morning, a New York judge will rule as to whether Jeffrey Epstein, owner of private jets and a fake Saudi passport, keeper of diamonds in his safe (and probably a false mustache), will be granted bail. If not, Epstein will likely never see another day of freedom the rest of his life. If so, you have to wonder why anyone would ever fail to receive bail and also just who got to the judge who granted it.
We'll see.
McMillen And Life
Former NBA big man and United States senator congressman Tom McMillen has lived a remarkable life. At 6'11", he's likely the tallest person ever to be a Rhodes Scholar. Having scored 5,914 points in 11 NBA seasons, he's the second-most prolific scorer in NBA history to have also served in Congress (answer: Bill Bradley).
McMillen checked Bill Walton in a one-point Maryland defeat to UCLA, the 76th consecutive win for the Bruins in their epic 88-game win streak. He made the cover of Sports Illustrated as a high schooler. And yet, after yesterday, he's also going to be remembered as that tall, silver-haired man who was hanging out with Jeffrey Epstein and Donald Trump at Mar-A-Lago in 1992. You gotta wonder how many phone calls his people have fielded in the past 24 hours, or how much CBS officials have beseeched his former Maryland teammate, Len Elmore (a CBS broadcaster), to put in a good word so that they can land an exclusive.
This Land Is Oland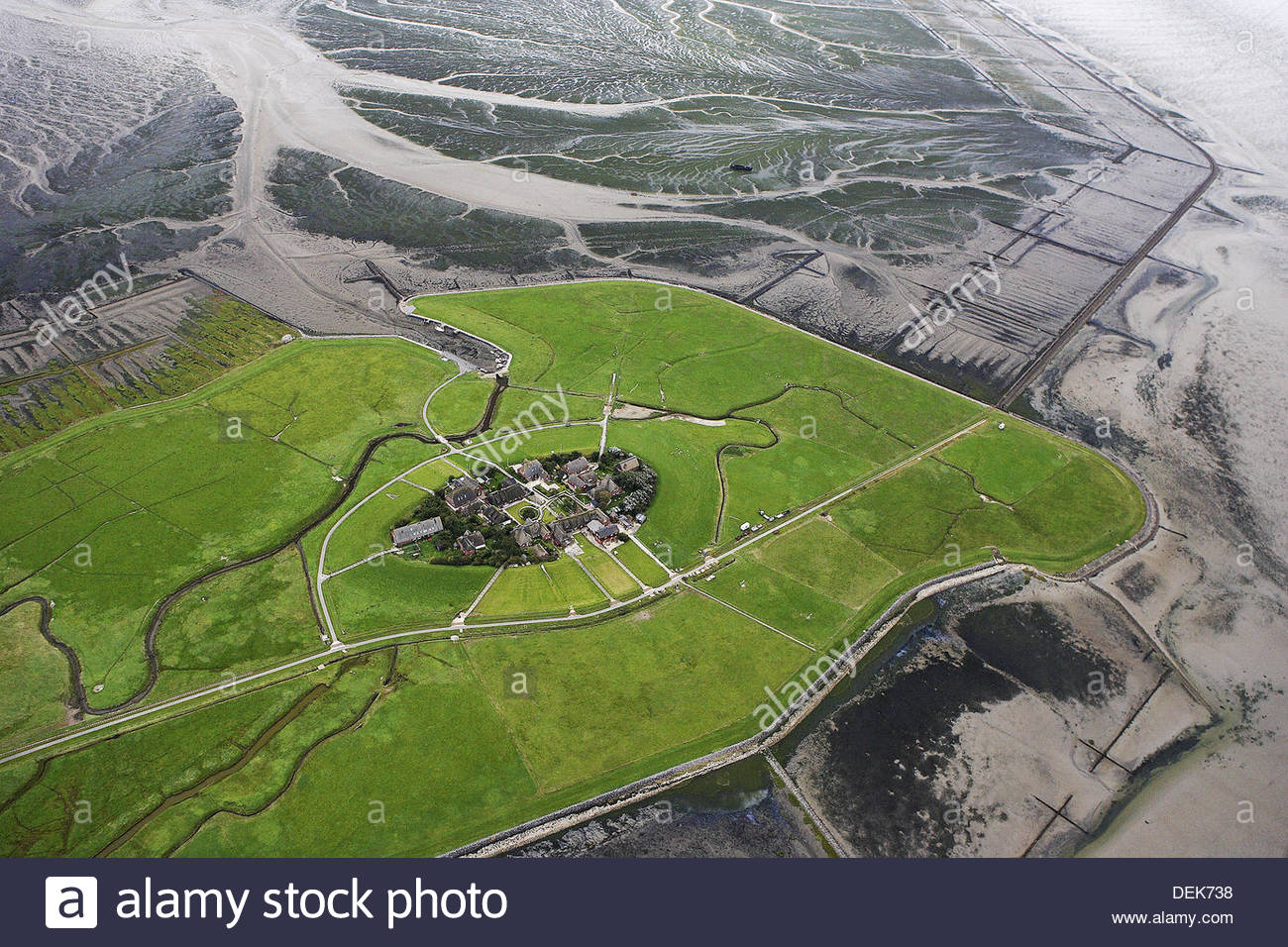 The tiny but incredibly green island of Oland, off the northwest coast of Germany and just south of the nation's shared border with Denmark, boasts 16 permanent residents. Besides having too few citizens to start a regulation soccer match, Oland also boasts Germany's shortest lighthouse and its only such edifice with a thatched roof.
Related: Whenever the overall vapidness of cnn.com's website leaves me drenched in depression, I remember that bbc.com exists and it always has more interesting stories.
Netflix And Sell?
We dumped our shares of Netflix (NFLX) about a year ago, once rumblings of bigger-shouldered media giants such as Disney and Amazon were looking into invading the streaming space. Yesterday Netflix (NFLX) announced after-the-bell earnings and while most of the numbers were solid, the company missed on its expected international subscriptions (actual, 2.8 million) by about 40 percent (expected, 4.8 million).
In after-hours trading, NFLX shares have plunged more than Eleven %, from $362 to $322. We've seen Stranger Things than this happen to Reed Hastings' company and its stock price in the past, but you have to wonder whether all of the outside competition, plus the refusal of media conglomerates to continue to lease programming rights to former shows (Friends, The Office), is a two-front war that Netflix simply can't win.
Remember: Once upon a time there was MySpace. And then Facebook invaded their space. And then there wasn't a MySpace worth knowing. Same goes for Blackberry. Being first is great, but staying on top is never assured.
Music 101
This Year
When you host your own late-night show, you can ask the musical guest to play the song you want to hear and join them onstage (I'm looking at you, The Proclaimers). Founded by lead singer John Danielle in Claremont, Calif., in 1992, the Mountain Goats originally performed this song about a decade ago on The Colbert Report but it never made air. Last night Stephen made it up to them.
Remote Patrol
The Open
9:30 a.m. to 4 p.m. The Golf Channel
Rory McIlroy, the greatest Irish golfer there ever has been—his four majors are the most of anyone born on the Emerald Isle—has already quadruple-bogeyed the first hole this morning at Royal Portrush. I'm thinking Roger Bennett has already equated it to Kings Landing going down in flames on an exterior set outside Belfast earlier this year.