http://mediumhappy.com/?p=8216
by John Walters
Starting Five
panDEMonium
First of all, we're 15 months out. Second, these are not debates, they're pageants in which all anyone remembers is who got burned by whose clever line. Forget about campaign reform for a moment; let's focus on debate reform, CNN/MSNBC/FOX.
As I told an older and dear friend last night, I don't much like any of the 20 Democratic candidates because they all remind me of the student who raises his/her hand when the teacher asks for volunteers to clap the erasers at the end of the school day. Can we get just one Dem who's the person passing notes back and forth to the class babe/stud?
After the debate, Michigan native Michael Moore went on with MSNBC's Brian Williams (I know he's told a fib or two, but he's the best cable host out there, and you can @ me if you like) and said the best Democratic candidate hasn't thrown her hat in the ring yet: Michelle Obama.
Now that I'd like to see. Or, Tom Hanks.
No Moves Is Good Moves
The MLB trade deadline was a colossal bore. The Yankees made less progress than if they were heading north on the Major Deegan at rush hour. Same with the Red Sox and the Dodgers.
The Astros picked up Diamondback ace Zach Greinke, who began his day pitching against the Yankees in the Bronx (he'd get a no decision as the Bombers won 7-5) but this is someone with a career 4.05 ERA and a 3-4 record in the postseason. He's also the Major Leaguer who most looks like David Bowie in his prime, if you haven't noticed.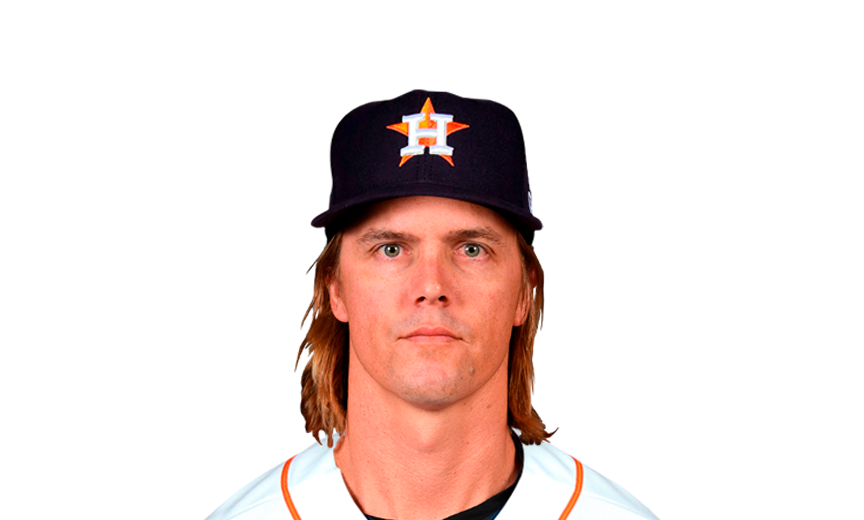 Meanwhile, as a Yankee fan, I'm glad the Yanks held onto Clint Frazier and Miguel Andujar for the time being. I'll remind you: New York has THREE solid arms on the Injured List—Severino, Betances and Loaisiga—and when they return they'll more than offset any one arm they might've acquired unless that arm is attached to Max Scherzer.
Boston, meanwhile, is 10 games back in the A.L. East and in fourth place in just the A.L. wildcard race. They play the Yanks four in the Bronx this weekend and anything worse than 3-1 for the Sox and you gotta think their hopes of winning the East are in serious trouble.
Manitoba Manhunt: Where Are They, Eh?
The RCMP announced that over the next week it will scale down its search efforts for the two suspected teen killers in northern Manitoba. Said Jane MacLatchy, the commander of the Manitoba arm of the RCMP, "It's just a very tough place to find somebody who doesn't want to be found."
Oh.
Comforting news for the residents of Gillam and the entire area. Don't know how you say "shit will hit the fan" in Canadian, but if someone or more is killed in northern Manitoba over the next week or month by these fellas, that's going to be an awfully bad look for the RCMP.
This shouldn't be easy, but it shouldn't be that hard. Have a sentry posted at every single petrol station in a 200-mile radius. Random checkpoints on roads. Insert searchers DURING THE EVENING HOURS WHEN IT'S DARK who are hidden and remain hidden, kinda like snipers, in areas where these teens would be most likely to go: sources of water or food.
Maybe the wilderness got them. Or maybe they stowed away on a truck and are already hundreds of miles away. Regardless, and we've said this before, they're both 6'4″ and that's a very hard thing to disguise, no matter where you happen to be.
Fed Up (But Down)
For the first time since 2008, the Federal Reserve announced a rate cut. The cut is 25 basis points. You don't even know what that means, do you?
No, I don't, but the Fed does and they're the ones cutting the rate.
So we did a little Googling and here's the simplest way we saw it explained:
 To ensure the stability of the financial system, banks are required to post reserves at the Federal Reserve. Banks sometimes borrow money from each other overnight in order to meet their reserve requirements. Banks negotiate interest rates between themselves at what is referred to as the federal funds rate. 
The federal funds rate is a benchmark, or comparison standard, for all interest rates.
For us, the important thing is that a six-pack of Modelo remains the same price. Can Jay Powell ensure that?
So Long, EDSBS
Whatever you think of Bill Simmons, he deserves credit for being the Abraham of sports blogging. Others followed in his wake with varying degrees of humor, snark and clicks: Will Leitch, Jason McIntyre and yes, Spencer Hall, who yesterday announced that the site he created in 2005, Every Day Should Be Saturday, will cease to operate.
Kind of a weird time to do this, as college football has been in its fallow period for six months and is just about to heat up again. We appreciated the Fulmer Cup, Hall's brainchild in which he ranked schools by how many crimes their players committed and to what severity. As for the rest of it, we may just be too old, but when every last issue is the subject of snark (except, of course, barbecue and pork-related products, which is sacrosanct), you begin to lose me.
Hall isn't going anywhere. He'll still be working for whatever site he works for and he'll still be invited to snark off on Scott Van Pelt's midnight show on ESPN occasionally. Scott's no dummy: the split-screen visual of that follicly opposite duo is too enticing to ignore.
Music 101
A Long December
When Counting Crows placed this song as the last track on their second album, did they realize it would wind up being one of their most enduring songs? A melancholy ballad in which for once Adam Duritz doesn't try too hard, he just sings the words. And they find their mark: A long December and there's reason to believe/Maybe this year will be better than the last…
Great use of the accordion, too. Yes, that's Courteney Cox.
Remote Patrol
The Lady Eve
8 p.m. TCM
It's Henry Fonda Day all day and night today on TCM (Is it his birthday? No) and this wonderful 1941 rom-com pits him against Barbara Stanwyck. Two heavyweight actors from the studio system. What you may not have known: After dropping out of the University of Minnesota, where he was studying journalism, Fonda returned home to Nebraska and became interested in theater. His mother's friend prodded him to audition for a role in the local community playhouse and that friend was Dodie Brando, who herself had a son named Marlon. Small world.