http://mediumhappy.com/?p=8224
by John Walters
Tweet Me Right
"Back and to the left…back and to the left…"
Starting Five
Manitoba Manhunt: Over
The RCMP reported finding two bodies yesterday in dense brush about 8 kilometers north of Gillam. They said that they are "confident" that the two corpses are the two teen murder suspects.
No word on the condition of the bodies or how they might have expired.
The RCMP got their break when Clint Sawchuk, owner of Nelson River Adventures, reported seeing a sleeping bag caught in willows along the river's edge. That led to an RCMP helicopter searching the area and finding the boat and personal items, and soon after the bodies were discovered.
An autopsy is planned in Winnipeg.
Manson Murders: 50 Years Later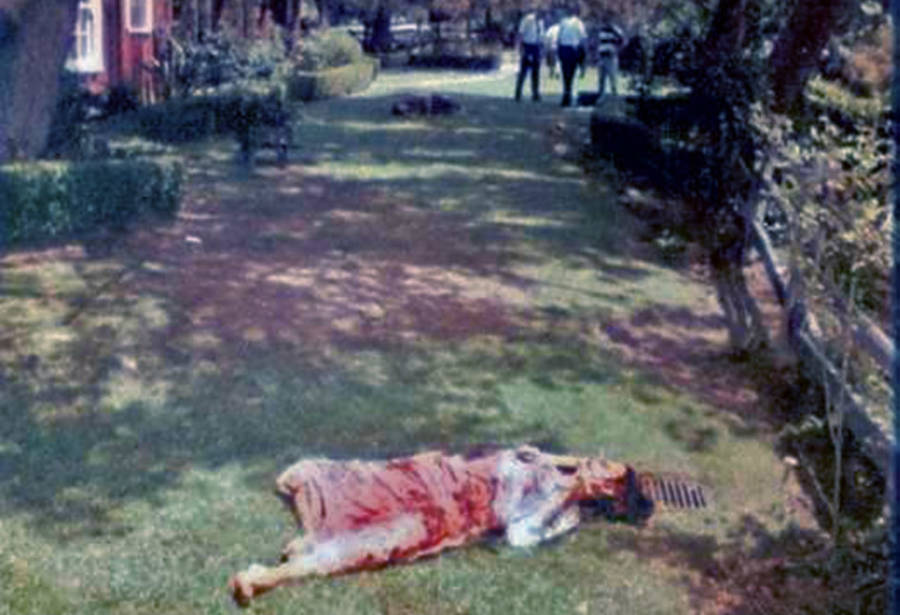 It was 50 years ago today that Los Angeles police responded to a call at 10050 Cielo Drive in Benedict Canyon and discovered five bodies, all victims of a gruesome murder spree. Actress Sharon Tate, 8 1/2 months pregnant, and four others had been brutally stabbed and/or beaten to death.
Tate was stabbed 16 times. Coffee heiress Abigail Folger (above), 28 times. Folger's boyfriend, Voytek Frykowski, 51 times. We've not seen Tarantino's new film. We have seen Helter Skelter and other documentaries about the Manson Family. As far as American crimes go (should we qualify this with "pre-mass shooting age?"), this is among the very worst since there was no real motive. At best one could say Charles Manson was exacting revenge on music producer Terry Melcher for snubbing him, but even Manson knew that Melcher was no longer living at that home when he ordered four of his followers to carry out the killings.
Worth noting: Tate's younger sister wanted to come over and spend the night but Sharon canceled that plan at the last minute. Music producer Quincy Jones also had planned to visit that evening but opted out.
Photo Op Prez
President Trump visited Dayton and El Paso yesterday, and he was all smiles, as you'd expect the president to be while visiting two sites of mass murder over the weekend. His director of social media, Dan Scavino, reported that he was treated "like a rock star."
You may also note that the president never acknowledged that Mexicans or Mexican-Americans were the specific target in El Paso, or that the killer's manifesto drew inspiration from the president's own words…but he did find time on Tuesday for a phone call with NRA president Wayne LaPierre.
"People Will Come"
Just announced: The Yankees and White Sox will play a home game at the Field of Dreams site in Iowa on August 13, 2020. Construction of an 8,000-seat venue is set to begin Monday, exactly one year before the game is to take place.
(Throw in snarky joke about how tariffs and global warming have made arable farmland obsolete, anyway, so why not build a baseball field?). You have to imagine that Kevin Costner will show up, but what about Timothy Busfield and James Earl Jones and Ray Liotta and Amy Madigan and Gaby Hoffman (the young daughter)? Burt Lancaster can't, of course.
This is an inspired idea (which many of us have pitched over the years, by the way, almost from immediately after seeing the film for the first time), particularly because the White Sox are attached to Shoeless Joe Jackson who gets some wonderful play in the film (Liotta was so on fire at the time, with this role and then Goodfellas in consecutive years). One imagines that MLB will schedule one game per year here moving forward.
Now, if MLB is serious about attracting European fans, it needs to schedule at least one matinee game every day of the season so that fans in Europe don't have to watch games that begin at midnight or later local time.
Biblio Files: The Rules of Civility
Our favorite read of 2018 was A Gentleman In Moscow, written by Amor Towles. The author, 55, worked at an investment firm from 1991-2012, but he had graduated from Yale and gotten a Masters in English from Stanford as a young man.
When I began raving about A Gentleman last year, a cousin of mine opined that she actually preferred his first novel, from 2011, Rules of Civility. What a rube, I thought (!), but last week I finally decided to pick up Rules and you know what? Four nights later I was finished.
And she may be right.
Highly recommended, and Towles is now my favorite author who's written any fiction post-20th century. There are poignant moments in Rules, a story that will be embraced by anyone who has ever been young and making a go of it in New York City, but there were also a few laugh-out-loud moments delivered courtesy of our heroine, Katey Kontent.
We hope you pick this one up. It's our favorite read of 2019.