http://mediumhappy.com/?p=8237
by John Walters
Tweet Me Right
Cue "Yakety Sax."
Starting Five
QB Carousel At The Top
For the first time ever, Clemson is atop the preseason AP poll. No surprise for the defending champions. Here's to us, what is funny: from a cursory glance, every school in the AP's preseason Top 5 has been part of a quarterback soap opera in the past two seasons:
-No. 1 Clemson: Trevor Lawrence supplants starter Kelly Bryant after one month in 2018 and Bryant flips to Mizzou (and doesn't get a ring!).
No. 2 Alabama: Jalen Hurts loses his starting job to Tua Tagovailoa early in 2018 after leading the Tide to a pair of national championship games. He's now the starter at No. 4 Oklahoma.
No. 3 Georgia: Jacob Fromm takes the starter's job away from Jacob Eason, now at No. 13 Washington, early in 2017 and holds onto it, which prompts Justin Fields to transfer also. Fields is now the starter at No. 5 Ohio State.
It keeps going. Jarrett Patterson left Ole Miss and is now the starter at No. 7 Michigan. Ian Book took the job away from Brandon Wimbush at No. 9 Notre Dame last September; Wimbush is now at No. 17 UCF.
Elite QBs are not students so much as they are hired guns. And you can't blame them. Frankly, all positions in college football are not equal and QBs should only have to sit out until the end of the season in which they transfer, if they transfer mid-season. If they transfer post-season, they should not have to sit out at all.
Mr. Ed
If you remember the 1960s sitcom Mr. Ed, the premise was a talking horse of the title who not only speaks to his owner but dispenses wisdom on a regular basis. Flash forward 50-plus years to Mindhunter, where convicted serial killer Ed Kemper (who decapitated 6 of his 10 victims) has become the show's undisputed charmer and sage.
Kemper, who in real life stood 6'9″, has only one scene in Season 2 but his words have remained with me for a few days. Our G-men, agents Ford and Tench, have traveled from Quantico to Vacaville to interview Charles Manson, but he's housed in the same facility as Kemper, whose interview kick-started the entire profiling practice. So they stop in and visit him.
Kemper on word of their interview with Manson having already spread through the prison: "Everyone knows when Charlie takes a shit, and if you haven't heard, he'll tell you all about it. Even if someone else took the shit for him."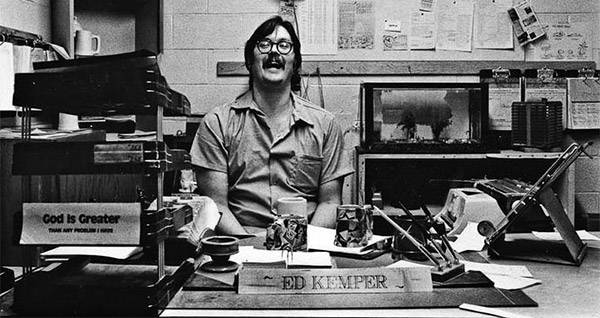 Later, Kemper demonstrates how insightful he is, recognizing that they're on the trail of someone that has yet to make the papers (the Atlanta child murderer). When Ford somewhat smugly states that eventually every serial killer tips his hand and is caught, Kemper, who turned himself in because he realized the cops would never catch him, says, "It occurs to me that everything you know about serial killers comes from talking with the ones who were caught."
Finally Fired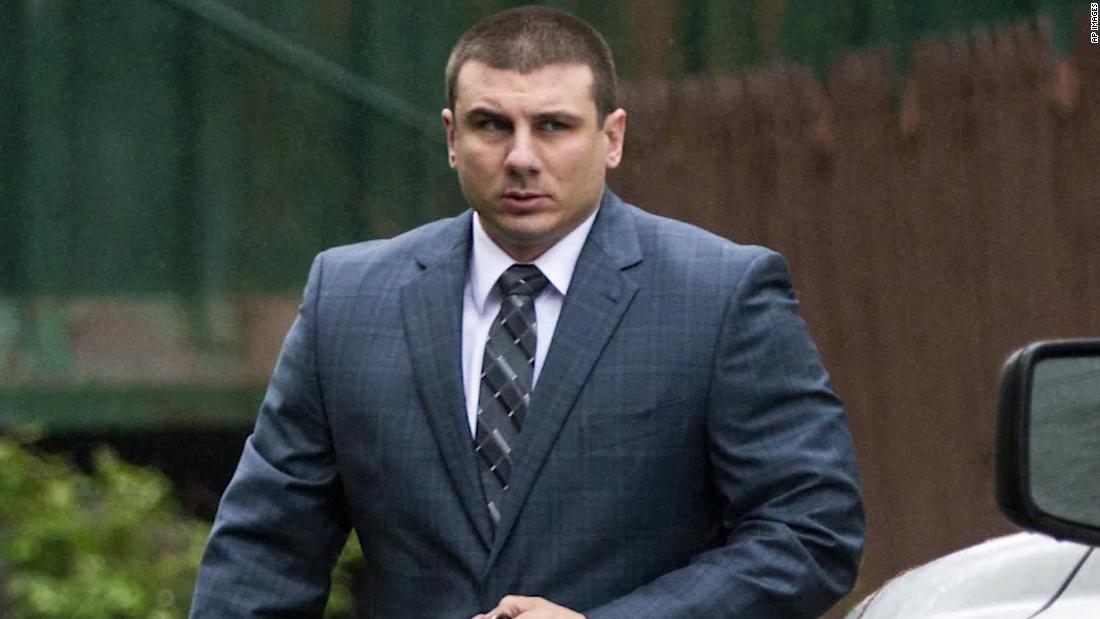 It took five years, but the NYPD finally fired Officer Dan Pantaleo for choking Eric Garner to death in July of 2014. Panatela remains a free man, but we can all sleep better knowing that the scourge of second-hand street cigarettes are no longer destroying the purity of Staten Island. In other news, "Juul Labs Says Raised About $325.0 Million In Equity And Debt Financing."
Hmm.
X Marks The Spot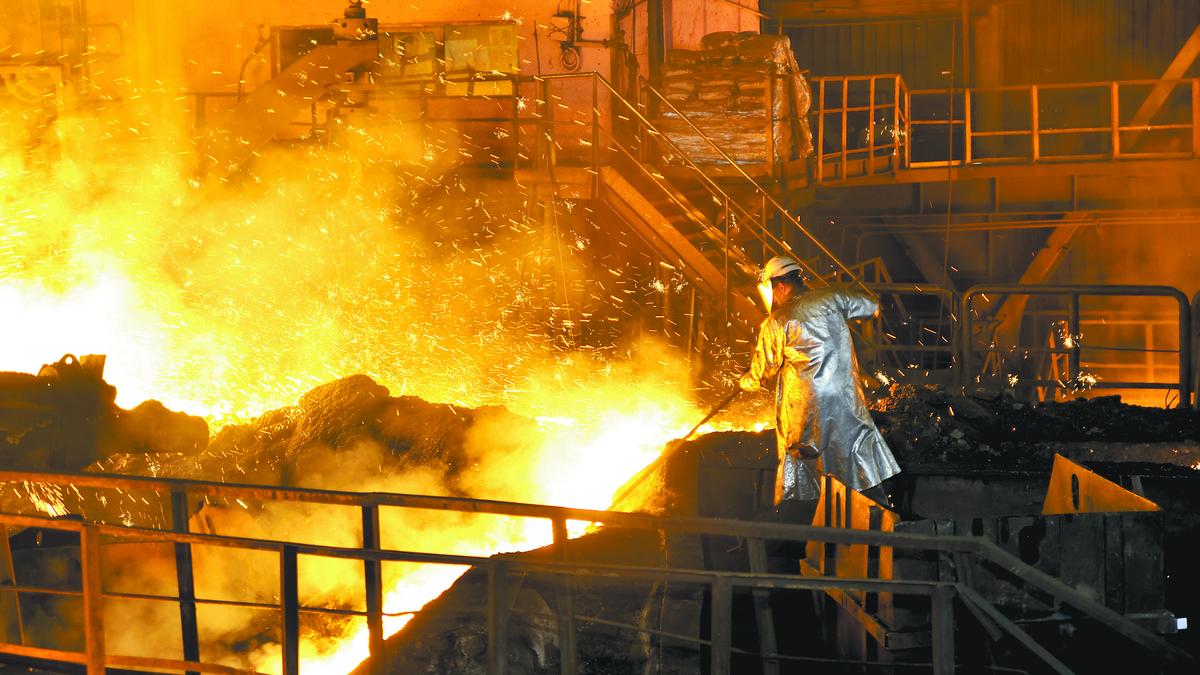 Yesterday U.S. Steel (ticker symbol "X," which is way cool) announced that it will lay off hundreds of workers at one of its plants in Michigan. So much winning. The formidable company's stock price was at $30.93 a year ago today; this morning it'll open under $13. Stop buying wooden homes, people. Buy steel homes.
Forty Somethings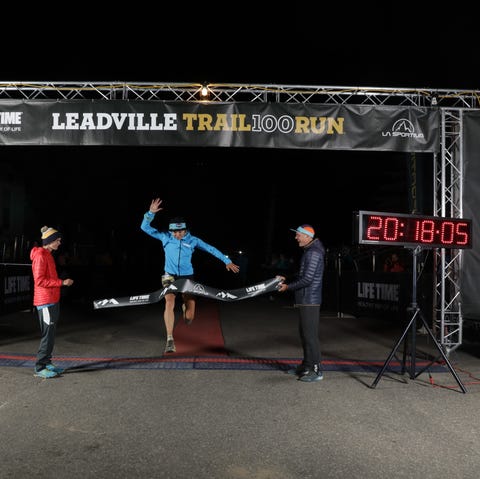 You know us by now: time is pressing, we have to get ready for work, and we still don't have a No. 5. So we head over to Letsrun.com and hope there's something and—spoiler alert—there usually is.
The annual Leadville 100, one of the most iconic foot races in the USA (100 miles of trail running across ridges and backwoods in the Colorado Rockies) was staged this past weekend and both the men's and women's winners were runners in their forties. Ryan Smith, 40, of Boulder, won the men's race in a time of 16 hours, 33 minutes and 25 seconds. Magdalena Boulet, 46, who was an Olympic marathoner 11 years ago and lives in Oakland, won the women's race in 20 hours, 18 minutes and seven seconds. She finished 11th overall and this was her very first Leadville run.