http://mediumhappy.com/?p=8251
by John Walters
Starting Five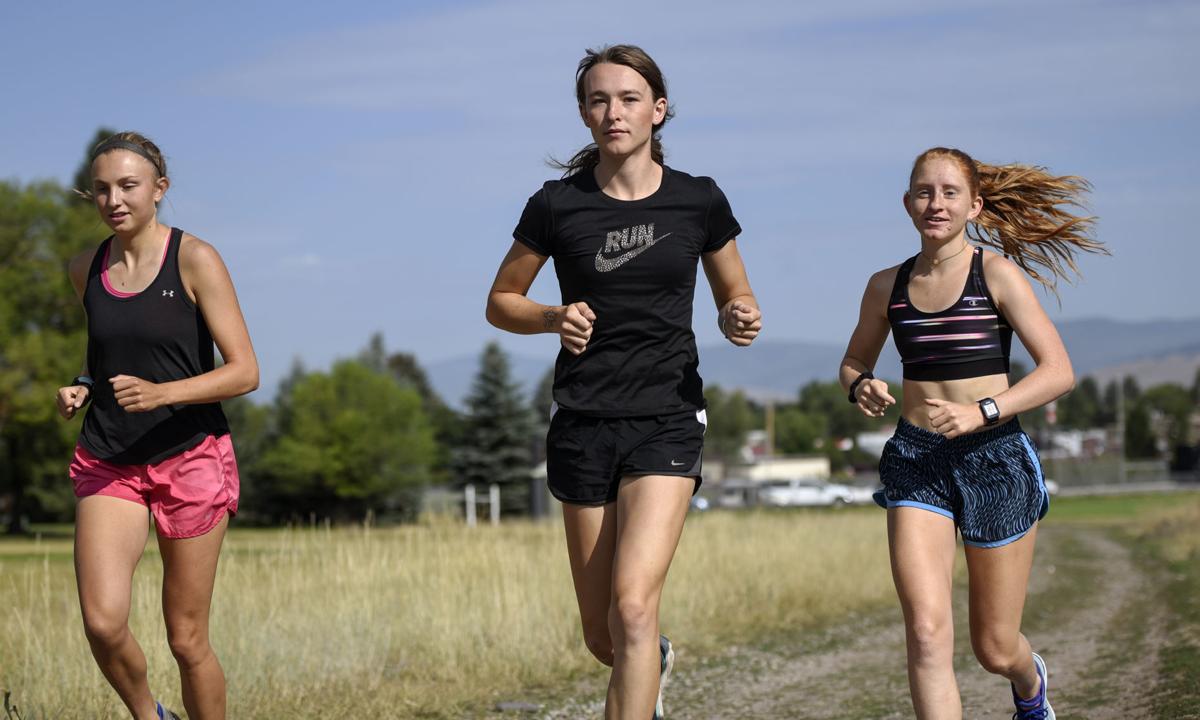 A Run To Remember
This is June Eastwood, who on Saturday will compete in an NCAA Division I cross-country race in Cheney, Wash., as a member of the women's team at the University of Montana. What will make her run historic is that Eastwood ran as a male, Jonathan Eastwood, in her first three seasons as a collegiate runner at Montana.
While a transgender athlete has competed at the Division II level in track (and won an NCAA championship in the hurdles), it has never before happened at the Division I level.
And Eastwood's times as a male (1:55 in the 800, 3:50.19 in the 1500) would absolutely crush the existing women's NCAA marks. In fact, that 3:50.19 is only 12/100ths slower than the current female WORLD RECORD.
I honestly don't understand all the anatomical details of what "transitioning to female (or male)" actually means and most stories are too delicate to inform. From LetsRun.com:
"The NCAA transgender handbook states that an MTF transgender athlete must undergo "one calendar year of testosterone suppression treatment" in order to compete in the women's category. According to the Bozeman Daily Chronicle, Eastwood has been taking testosterone-suppressing pills for one year (in addition to estrogen pills) and is in "full compliance" with the NCAA regulations."
It'll be fascinating to see how well Eastwood does this weekend. And if she runs anywhere near as fast as she did as Jonathan, you can expect an uproar from competing runners and coaches. And while I empathize with her situation, I completely appreciate their gripes, should they manifest.
Pass Or Fail
For the second time in a week, a quarterback at a prominent Pac-12 school has announced he is leaving the program. USC redshirt sophomore Jack Sears, who actually acquitted himself quite well in his one start last season (20 of 28 for 235 yards in a loss to Arizona State), found himself No. 4 on the depth chart for the Trojans and has opted to depart. Sears joins U-Dub sophomore Jake Haener, who lost the August competition to transfer Jacob Eason and also is leaving.
Sears was actually the successor to Sam Darnold at San Clemente H.S. and rated the No. 5 passer in the nation by ESPN coming out of high school, FWIW. Meanwhile, we were not much impressed with USC starter J.T. Daniels last season, for all the accolades that whatever crew covering him that game heaped on him. Sears will graduate in December and if I know Mike Leach well, will probably be playing in Pullman next year. He or Haener.
Gone Girl
SNL cast member Leslie Jones, who was 47 years old when she joined the cast back in 2014, will not return for Season 45, which kicks off on September 28 with Woody Harrelson as host. That's nowhere near as shocking as the fact that Pete Davidson is still alive.
Phoebs
So we don't have Amazon Prime, which means we have not seen Fleabag, which means that we're not cool. But the creator and star of the show, who also created Killing Eve, is a young and sharp-witted Brit named Phoebe Waller-Bridge. If you don't know her (as I did not), here's an introduction.
She'll be hosting SNL this October with Taylor Swift as the musical guest.
We're so old that we recall "Fleabag" as the Oscar Madison-like half of the duo from the Saturday morning cartoon The Oddball Couple. The cat was named Spiffy.
A Real-Life Axe Murderer
You may recall last week that we had an item about a book titled The Man From The Train. It's a true-crime book, written by baseball saber metrics patriarch Bill James (and his daughter, Rachel) about a series of axe murders that took place all across the U.S.A. roughly between 1898 and 1912 (though most occurred in 1911-1912).
Exhaustively researched, the book is fascinating but also incredibly grim. With nothing but a hunch, the James began with the famed Villasca murders in Iowa in 1911, where a family of five or six was bludgeoned to death in their beds with the blunt side of an axe. Then then began looking to see if there were any similar crimes. Um, yeah. Like nearly two dozen or so.
By honing in on the killer's modus operandi—the family always lived in a rural area, usually within a quarter-mile of a railroad track, the killer almost always struck after midnight and always used the blunt end of the axe to murder people in their sleep—the James were able to piece together more than 20 unsolved murders in this era from Florida to Washington, from Maine to Colorado.
They deduce that this murder, who is without the infamy and notoriety of such monsters as Jack The Ripper or Zodiac, likely murdered 100 or so people. While almost all of them were asleep in their beds.
(SPOILER ALERT…SKIP READING TODAY IF YOU DON'T WANT TO KNOW!!!)
The book is more than 400 pages long and it can get wearying, as the crimes are so similar but James meticulously lays out each one. But then there's a huge payoff. Though these crimes are more than a century old and most of the research was done by searching through old newspaper accounts, Racel James was able to find a detailed story, with a known suspect, dating back to 1898 in Brookfield, Massachusetts. That suspect was never caught but the James duo believe he was the murderer. And as the chef's kiss to the story, they theorize that he returned to his native country in Europe, whereupon they are able to find the story of a famous murder in that country, also unsolved, that took place a decade or so later and had all the same tell-tale signs.