http://mediumhappy.com/?p=8258
by John Walters
Tweet Me Right
Starting Five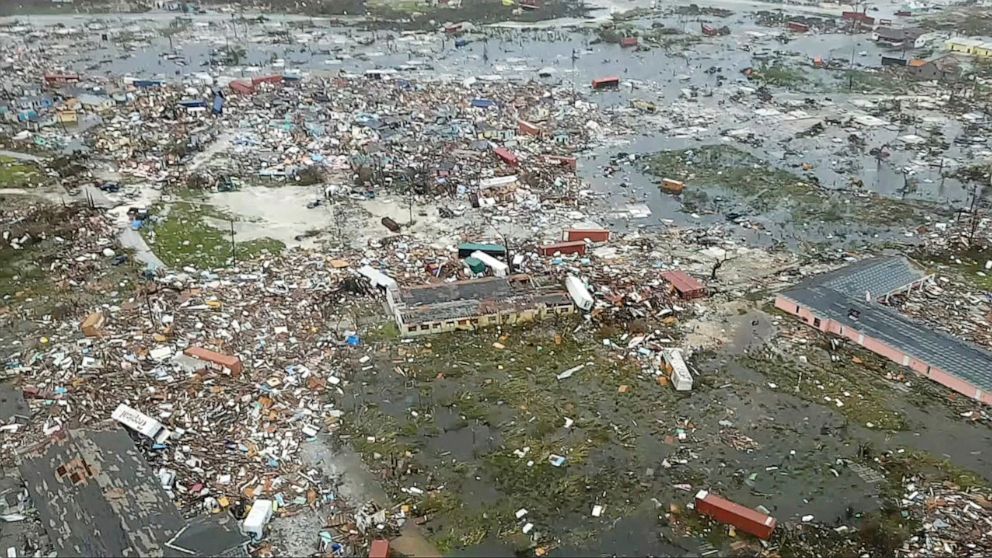 Devastation
This is an aerial view of the Bahamas after Dorian swept through and basically flattened much of it. But we don't want to talk about that. Let's talk about this piece that led off NBC Nightly News last night (fast forward directly to 1:45):
Granted, Kerry Sanders had no control over where the U.S. Borders and Customs Black Hawk helicopter flew, so he had to take what he could get. And the survivors' stories were compelling. BUUUUUT, on an island nation where the true natives are all black and 99.9% are probably poorer, and hence have been so much more devastated by Dorian's destruction, aren't these interviews of presumably well-off white Americans more than a little tone-deaf? Or am I just a social justice warrior? You tell me.
Nancy With The Light Brown Hair
This is women's basketball icon, Nancy Lieberman, 61, posing for the ESPN Body Issue. Seems like Nancy has not been missing many ab days. Good for her. How long until ESPN asks staffer Rebecca Lobo to pose (what say you, Steve?). Also, can we get Robert Kraft for next year's Body Issue because it seems unlikely the Palm Beach po po will ever release that video.
Red Grange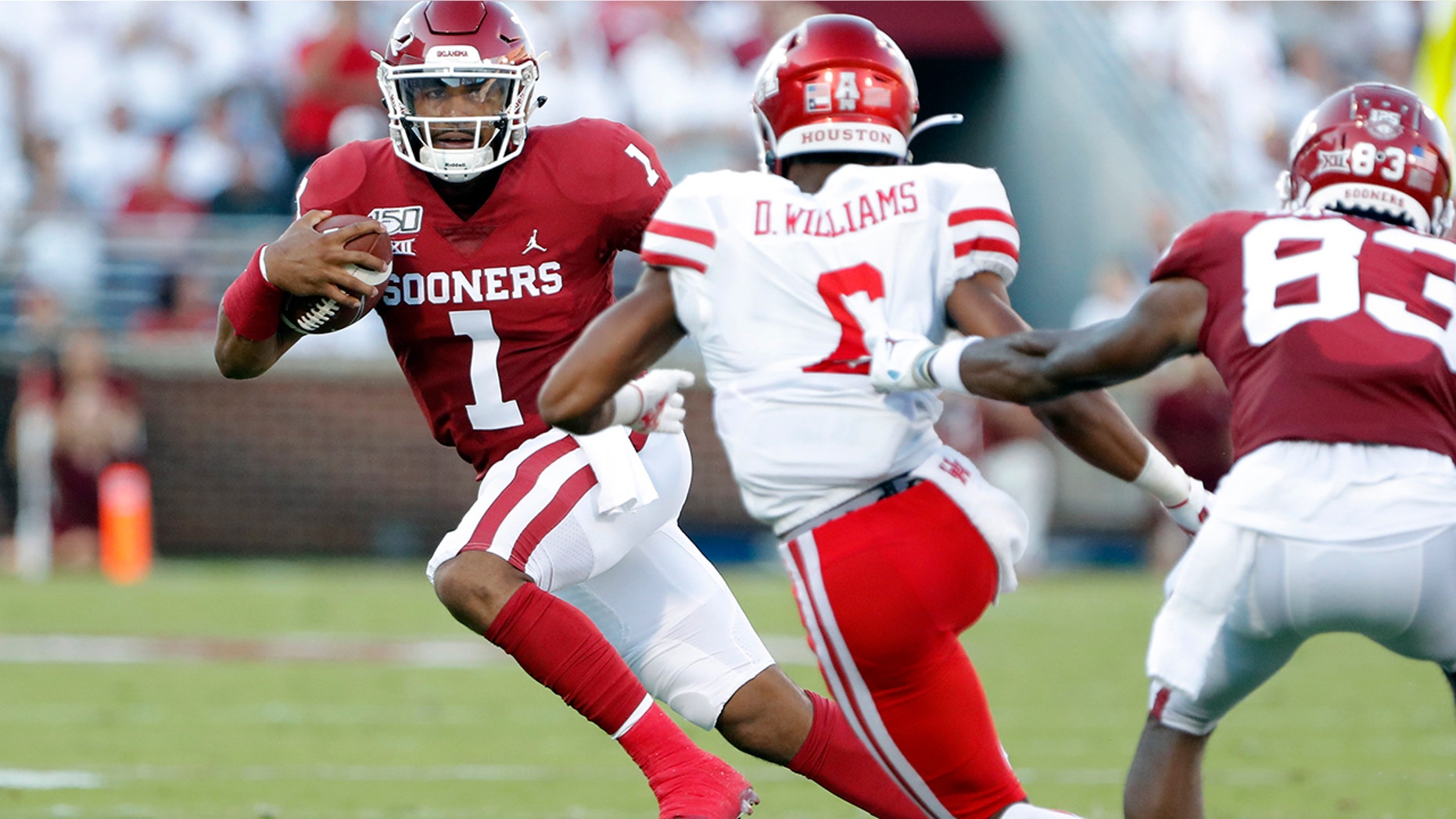 Is it too late for us to announce Medium Happy's Red Grange Timex Watch List? Uh, yeah, the season's already one week old.
Yeah, well, it's our site and we'll do what we want, so here it is:
Jalen Hurts: Only the second player in like, the millennium, behind Johnny Football to rush for three TDs and throw for 3 TDs plus 300 yards in one game. The redemption story is also unbeatable. I don't care about who's going to make a better pro or be drafted higher or whose team is ranked higher, if Jalen keeps this up, "Hurts So Good" is gonna be a theme song. Oklahoma.
Trevor Lawrence: But if Jalen does NOT keep this up. Clemson.
Travis Etienne: May have the better numbers out of the Clemson backfield. Clemson.
Max Borghi: He's the second coming of Christian McCaffrey. From Wazzu.
Jerry Jeudy: Alabama wideout is best at his position in the FBS.
Ruthian Night
This is Michael Lorenzen of the Cincinnati Reds, whom I've never heard of, either. Last night Lorenzen became the first person since Babe Ruth, 98 years ago, to record a win, hit a home run and play the outfield in the same game. The curious aspect is how Lorenzen accomplished this feat.
The Fullerton, Calif., native entered the game as a reliever in the top of the 7th and with the Reds up 5-4 on the Phillies. He then allowed a game-tying home run. He pitched a scoreless eighth and then, hitting for himself, smacked a two-run homer (the Reds had retaken a one-run lead in the bottom of the 7th). Then in the 9th Lorenzen played centerfield.
So he equaled a Babe Ruth feat while not even appearing in the game before the 7th inning. "That's pretty exciting," said Lorenzen, who has seven career homers. "I'm going to have to look into what Babe Ruth would be making today and sit down with [the front office]."
Was It Lithium?
Now that 33 of the 34 bodies have been recovered from the Conception, the diving boat that was engulfed by flames in the wee hours of Monday morning, the theories about what caused the fire are beginning. Roy Hauser, who designed the craft and founded Truth Aquatics, the company that ran the expedition (he no longer owns it), believes it was a lithium battery charger.
Who knows how any of us would react in that situation, but the captain and four crew members who were sleeping in the wheelhouse, well, their first reaction was to make a mayday call and then climb into a dinghy. Was there not a fire extinguisher? Was the fire already that intense? This wasn't a few people. This was nearly three dozen souls who must have been making a terrible racket. You can only hope it was over fast.
Music 101
Patience
This is the sound of a band who, at the peak of both their power and of rock 'n roll itself, had the confidence to do a soft acoustic ballad. Guns N Roses' flame did not burn long, but it burned every bit as bright as any band that's ever been. From 1989, it rose to No. 4 on the Billboard chart.
Remote Patrol
Packers at Bears
8 p.m NBC
The pro football, it is back.