http://mediumhappy.com/?p=8259
by John Walters
Tweet Me Right
WUT?!? Don't they know the first move is to remove the tats?
Starting Five
Antonio!
He's Antonio! He's not your dog!
I don't even know—or care—what the latest Raider nonsense with Antonio Brown actually is. See, kids, not caring about the NFL is good for you.
10-3, Good Buddy
Speaking of which, the Packers defeated the Bears 10-3 in blizzard-like conditions in Soldier Field. The wind was wailing, snow falling diagonally, and hence you can appreciate why both teams could only manage a total of one touchdown and two field goals.
The game's leading rusher, someone named Aaron Jones, finished with 39 yards on 13 carries. There was reportedly a "game-winning punt." Lordy. Is it Saturday yet?
Pray For Alabama
Last September, or was it two Septembers ago, it was Puerto Rico that was bludgeoned by a hurricane and the media (bad!) barely covered it. This time it's Alabama, a land from which I've seen zero windbreakers-on-the-ground reports in the wake of Dorian's destruction. What is WRONG with you people?
Fortunately we have a president who has shown that he will not abandon these Alabamians, no matter what their race or creed. Courage.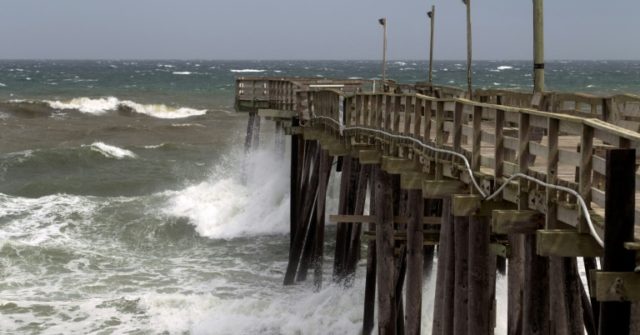 Meanwhile, the Crimson Tide will go ahead with their game versus New Mexico State in Tuscaloosa on Saturday. Sure, some folks will see this as insensitive, with all the downed power lines and flooded-out barbecue joints and such, but we can't let Mother Nature slow us down.
Casting Abroad
You may view the trailer for the soon-to-be-released film Bombshell and think about what a pig Roger Ailes was. And you'd be right. But can we also take a moment to note that the three major roles went to a pair of Australian women (Nicole Kidman, Margot Robbie) and a South African (Charlize Theron)? And they're all playing American blondes.
What in the good name of Farrah Fawcett (and Grace Kelly) is happening here? Why isn't the U.S. of A. producing quality blonde bombshell actresses any more? (Obama's fault, obs). Saoirse Ronan? Irish. ScarJo? Long Island, and not even a real blonde. How are we supposed to Make America Great Again when our greatest blonde actress (Emma Stone) dyes her hair auburn???
Meet Kamuysaurus japonicus
Scientists have discovered the remains of a 72 million year-old dinosaur in Japan. Its name: Kamuysaursu japonicas. The duck-billed dino is not the first of its kind and seems unlikely to displace another dinosaur as the island nation's most popular giant lizard…