http://mediumhappy.com/?p=8261
by John Walters
Tweet Me Right
Starting Five
Winner Winner
A classic in Queens as 6'6″ Russian Daniil Medvedev, persona non grata in New York a week ago after trolling the U.S. Open crowd, won them all over in a five-set final for the ages. Related: Medvedev lost to Rafael Nadal but who really cares?
The digits: 7-5, 6-3, 5-7, 4-6, 6-4.
Medvedev nearly lost in straight sets, but rallied to force a fourth set and then a fifth. Then, down 5-2 in the fifth set, he nearly broke serve twice to force a 5-5 draw but then Nadal, 209-1 in his career when winning the first two sets of a five-set match, did what he do.
Nadal now has 19 career grand slams, just one behind Roger Federer, 38, and a torch passing seems inexorable. For Medvedev, 23, it was the breakout moment for a funny and charismatic future champion.
She Brought Her 'Eh' Game*
*The judges will also accept "Casa Bianca"
One night earlier in Flushing, 19 year-old Bianca Andreescu of Canada (by way of Romania) upset Serena Williams in straight sets in the U.S. Open women's final. Andreescu becomes the first Canadian, male or female, ever to win a Grand Slam singles title, and the first person in the 139-year history of the U.S. Open to win the title in her main-draw debut.
A year ago, Andreescu said she was "at home, sitting on my butt" during the Open. Serena Williams, meanwhile, loser a fourth consecutive Grand Slam final since reaching 23 in her career. She remains one behind Margaret Court on the all-time list.
As for Andreescu, the daughter of Romanian immigrants who fled to Canada a quarter century earlier with nothing more than what they had in their suitcases, she was asked if it was more difficult to grow up in Canada as the daughter of immigrants. ""Definitely not," she said. "No, Canada is such an amazing country. It's so multi-cultural. I had no trouble growing up having Romanian parents whatsoever. That's why I love my country so, so much."
Is USC An Awakening Giant?
Those of you us putting USC on life support after quarterback J.T. Daniels was lost for the season in the first half of the first game due to a torn ACL, who saw them narrowly escape Fresno State, who watched as they fell behind 17-3 to Stanford at the Mausoleum on Saturday night…we were wrong.
The Trojans went on a 42-3 run to end the contest, boat-racing the Cardinal back to Palo Alto. True frosh QB Kedon Slovis of Scottsdale, the newly installed pilot of USC's "Heir Raid" Offense, has completed 82.9% of his passes. There's only one quarterback in FBS with as high a completion rate after two games: MH Red Grange frontrunner Jalen Hurts of Oklahoma.
If USC can tackle BYU in Provo on Saturday (the Cougs may be feeling some momentum after a Lazarus-like win in Knoxville), then upset No. 11 Utah on a Friday night in L.A. (what they did to Wazzu last season) and then beat an overrated U-Dub in Seattle, well, then they'd come to South Bend in mid-October 5-0. It could happen. Never thought we'd be saying that 9 days earlier.
Jackson's Five
In the most impressive display of the NFL's opening Sunday, second-year Raven quarterback Lamar Jackson throws five touchdown passes as Baltimore drowns Miami, 59-10. Jackson was one of two NFL QBs yesterday who finished with a perfect 158.3 passer rating (the other being Dallas' Dak Prescott), though as Fox's Troy Aikman wondered aloud, and we agree, how can it be perfect if the QB throws even one incompletion (Jackson threw three).
We're going off on a tangent here, but this is just another example of common sense versus analytics. The analytics guys will tell you that you don't understand how passer rating works, while the common sense guys (raises hand!) will reply that you don't understand the meaning of perfect. If something is perfect, by definition it cannot be improved upon. And if you go 17 of 20 passing, as Jackson did, then it can be improved upon. Which is not to say it wasn't fantastic.
Also worth noting: Rookie Gardner Minshew, in relief of Nick Foles (broken clavicle, will miss at least 10 games), completed his first 13 NFL passes and finished 22 of 25 in a defeat. This is going to derail his grad assistant coaching career for at least a season, we suspect.
UT-shirt
This one has Tom Rinaldi written all over it, and for once I cannot blame him. For a "College Colors" theme day at Altamonte School in Florida, a young student decided to represent his favorite team, the Tennessee Volunteers. But he did not own any official gear, so he made his own T-shirt.
Of course, his classmates bullied him, partly because of the homemade shirt and partly, let's be honest, because he's a Tennessee fan living in Florida. But the boy's teacher went all Facebook in support of him, word got out to the Tennessee athletic department, and now the school has an officially licensed T-shirt based on his design (if you're looking to buy me a birthday present, Susie B.).
My guess is that the school will soon run out of its official supply. But I wonder if any of the proceeds are going to the boy. Finally, this story ends perfectly in 12 to 14 years when the kids grows up to be a five-star quarterback in Florida but signs with Tennessee. Hope I'm around to see that.
Music 101
You Still Believe In Me
No sound better fit its place and time than the Beach Boys' with the southern California coastline of the Sixties. Just another ethereal, melancholy Brian Wilson classic from arguably the greatest pop-rock album ever made. Instruments played on this track include a harpsichord, timpani, clarinet and bicycle horn. They also plucked piano strings with a bobby pin.
Remote Patrol
Set Free
Netlflix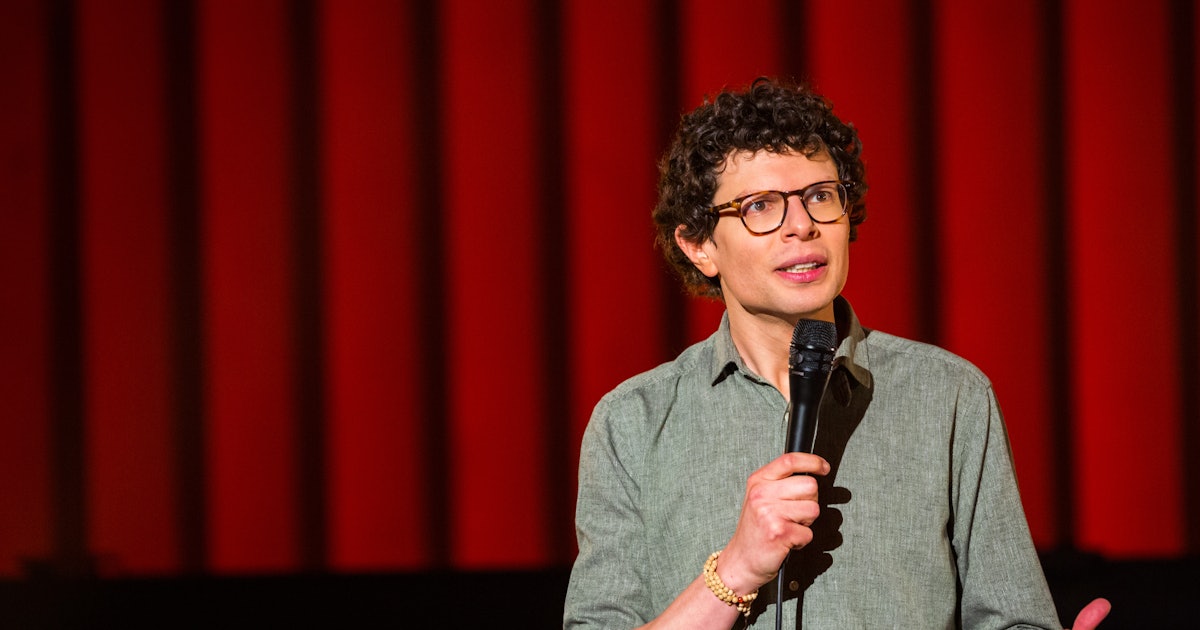 When John Mulaney sends out a tweet saying that a comedy special is "above and beyond," we are more than willing to give him the benefit of the doubt. Simon Amstell, 39, is a British comedian and Brits are funnier than we are (unless you're from Minnesota, which puts you somewhere in between).