http://mediumhappy.com/?p=8282
by John Walters
Starting Five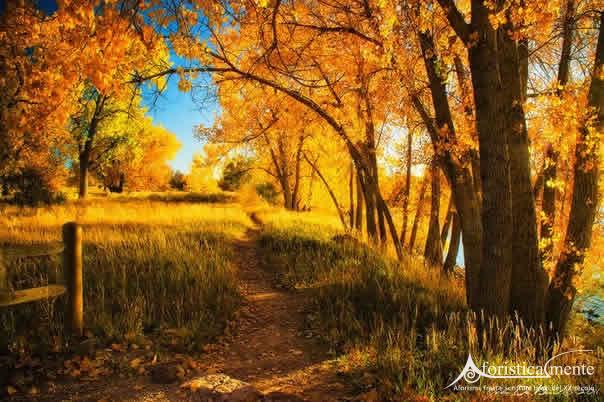 OCTOBER!
October is here! The greatest month of the year!
Sports-wise, there's no contest. Playoff baseball begins today and will continue daily, often in the early autumn sunshine, for at least the next two weeks. College football season hits its peak. The NBA and NHL seasons begin. If you're a runner, it's peak road- and trail-racing time.
The weather. Sunny and crisp, but not too hot and not too cold. Climate-wise, it's the very best time to be in the Midwest or New England or northeast.
The colors? God's just showing off this month, letting us know what He could do all the time if He felt like it.
Birthdays! Many of our favorite people were born this month, and you know who you are, but we'll send shout-outs to Phyllis and my sis and Smo, the funniest man we know.
Halloween!
They stage an Octoberfest; they don't stage a Januaryfest.
October is a little bit like being in your early fifties or late forties. It's the last hurrah month where you still feel smart and beautiful before November and December, when you're going to have to start popping blue pills and having serious discussions about hip and knee replacements.
Viva October! Soak in every day.
Salazar Banned Four Years
Distance running coach and guru Alberto Salazar, once the U.S.'s premier marathoner, has been banned FOUR YEARS from athletics due to doping violations. Salazar 61, has long wielded tremendous influence in track and field as the head coach of the Nike Oregon Project, with top runners such as Mo Farah and Galen Rupp in his stable.
But for years now other runners, some past students of his, have alleged that he runs a dirty program. Salazar has long been combative and obtuse when hit with such allegations, sort of the Paul Manafort of track and field.
Now the Cuban-born coach, who until Meb Kefleghezi came along was the last American citizen to win BOTH the Boston and New York City marathons, disappears for a quadrennial. Good riddance.
NC-Pay-A
In California, Pandora's Box opens. Governor Gavin Newsom signs the Fair Pay To Play Act into law (it will not take effect until 2023), giving college athletes the right to be compensated for the use of their likenesses.
Is the world going to burn down? No. It's just that some enterprising schools and their boosters are going to find ways to use this law, particularly when/if Texas and a few southern states pass similar laws, to create a giant slush fund for player talent. The only difference being that now they will be able to do so without the help of a bag man.
Read more about it here from the always well-informed Michael McCann at SI.com.
We welcome the idea of local car dealerships and eateries using current football heroes as pitchmen. USC backup quarterbacks Kedon Slovis and Matt Fink, both who've been pushed into service as starters already, would be perfect for an insurance ad.
Happy and Peppy And Bursting With Love
We're going to, for no particular reason, leave this classic moment from The Odd Couple right here. We suspect that many of our sportswriting brethren (and sports reading brethren on The Athletic) are too young to have seen this early 1970s sitcom, which used to air on Friday nights after The Brady Bunch but before Kolchak: The Night Stalker (man, Friday and Saturday nights were great TV nights in the early to mid-Seventies). If any of them/you have a chance to binge this series, do so.
Watching this at our current age, we're beginning to wonder if we're a mash-up of Oscar and Felix. That's enough navel-gazing for one morning.
Bye, Bye Burfict
Following this hit on Sunday on Colts tight end Jack Doyle, the NFL suspended long-time assault artist Vontaze Burfict for the rest of 2019. Burfict's act may have played well in the days of Dick Butkus and Chuck Bednarik, but not so much these days.
What a checkered career the former Arizona State linebacker has had. From ultimate stud and All-American his first couple of years in Tempe to being benched in his final game for the Sun Devils to crashing and burning at the NFL Combine and going undrafted to becoming a starter and Pro Bowl selection for the Bengals and now the Raiders. To possibly being out of football for good.
What should happen is a cage match between Richie Incognito and Burfict, preferably in the Phoenix area where both have plenty of history.
Music 101
The Beat Goes On/Soul Bossa Nova
What happens when you marry Sonny & Cher with Austin Powers? You get this mashup from Emilie-Claire Barlow, a Canadian jazz vocalist.
Remote Patrol
NL Wildcard Game
Brewers at Nationals
8 p.m. TBS
What a matchup! You've got Christian Yelich on one side and Bryce Harper on the other. Wait, what?