http://mediumhappy.com/?p=8323
by John Walters
Tweet Me Right
NBA officiating has gotten truly lax, but still not yet this lax. We wonder if Bledsoe did this on a dare.
Starting Five
Massacre In Mexico
What happened?
It appears to be something out of an episode of Breaking Bad. In northern Mexico, along the north-south border of the states Chihuahua and Sonora (the boundary roughly coincides with that between Arizona and New Mexico), a convoy of three sport-utility vehicles carrying Mormon women and children was traveling in a remote area.
Now, unfortunately for them, a shootout between two rival gangs had taken place not long before and nearby. And there's a good chance that one of the gangs identified this caravan of SUVs as carrying members of the other gang. So the caravan came under attack.
Six children and three women, all members of the same family (we might refer you to read Under The Banner Of Heaven at this point), were killed. At least four children were permitted to flee, which suggests the gunmen may have realized their mistake and for some reason showed mercy. The vehicle above appears to have incinerated from a gunshot that struck the gas tank.
The important thing is that nothing will change. Drugs will still be trafficked illegally, the cartels will continue to exist, the DEA will fight a losing battle, your local stoner or cokehead will not consider him- or herself part of the problem (nor will pols who continue to demonize these drugs but not opioids or hard liquor), and innocents will be caught in the crossfire. Hooray, capitalism!
Cole-Powered Tar Heels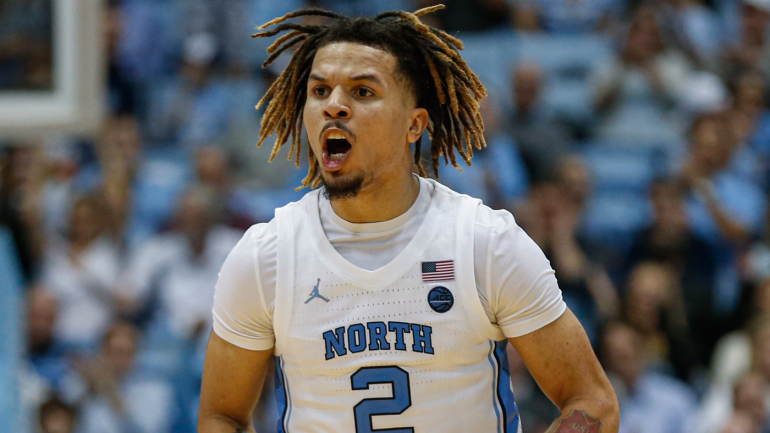 Last night North Carolina freshman guard Cole Anthony, the son of former NBA'er Greg, scored 34 points in his college debut as the Heels ran away from Notre Dame in the second half and won by 11. That mark, 34 points, is the most ever by a UNC freshman in his debut. This at a school whose alumni include Michael Jordan, James Worthy, Sam Perkins, Bobby Jones, Vince Carter, Tyler Hansbrough, Jerry Stackhouse, Billy Cunningham and Phil Ford.
We watched the second half. The 6'3″ Anthony, who grew up in New York and attended high school in Queens, didn't look so much like an unstoppable force as he did a dude who can bury the open jumper and has lots of energy (he also finished with a team-high 11 boards). Pops was in the house to watch.
"OK, Boomer"
Here's where the "OK, Boomer" phenomenon began. Green party MP Chloe Swarbrick was speaking in the New Zealand parliament about a zero-carbon emissions rate when at least one of her middle-aged colleagues began heckling her. She immediately cut him down with this comment.
(I assume it's a him. C'mon.)
Mary Cain's Odyssey
We've always liked Mary Cain, since we first wrote a piece on her when she was in high school back in 2012. We liked that her name was two cosmically polar opposite figures from the New and Old Testament, respectively. We liked that though she never quite looked the part, she was the fastest American teen female middle-distance runner since another Mary, Mary Decker. Cain set high school records in the 1,000, 1,500, 3,000, 2-mile and 5,000, most of which she still holds. And we liked that she was highly intelligent—a straight-A student— and had an ebullient personality.
Then it all changed. Instead of signing with any college she might've wanted, the Bronxville, N.Y., native, the daughter of a physician, signed a professional contract with Nike and moved 2,900 miles west to Portland to train under Alberto Salazar. It all went horribly south from there and Cain never discussed the details of how or why.
Until now.
In a video opinion piece in The New York Times, Cain discusses what happened to her once she fell under the tutelage of Nike Oregon Project czar Alberto Salazar (who has been banned from the sport for 4 years). I always thought it was a mistake for Cain to bypass college. She was built for the college environment, athletically, academically and culturally. It's a small tragedy that she bypassed it. It's a crime what Salazar and Nike did to her.
Five Films: 1950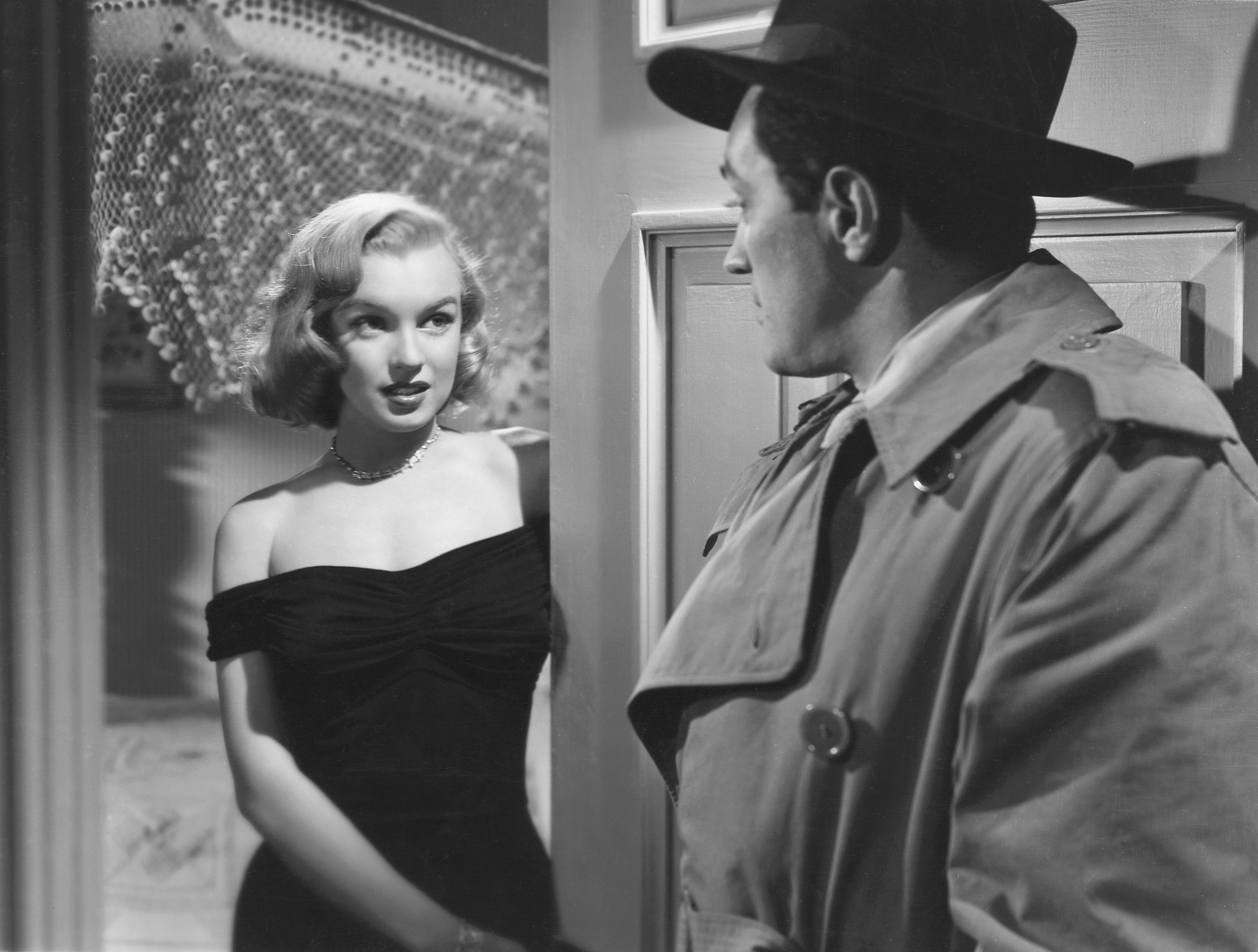 It was a very good year. In fact, TCM's Eddie Mueller suggests it was every bit as good as 1939. We'll leave you to judge.
All About Eve: Fasten your seatbelts. It's going to be a bumpy night. This Bette Davis classic, with a cameo from a very young Marilyn Monroe, crackles with the best dialogue since Casablanca (written and directed by Joe Mankiewicz, Ben's great-uncle). 2. Sunset Boulevard: Like the film ahead of it, another dark-side-of-Hollywood tale with yet another unforgettable line ("Mr. DeMille, I'm ready for my closeup") 3. The Asphalt Jungle John Huston directed this nourish thriller; think Ocean's 11 set not in Vegas and not for fun. Another Marilyn Monroe at-the-outset-of-her-va-va-voom-dom movie. 4. Rashomon: We had this Akira Kurosawa classic DVR'ed and watched it last night in order to avoid, um, reader harassment. So, yeah, it's a film school essential and the film that inspired the Academy to begin handing out Best Foreign Picture Oscars. 5. Annie, Get Your Gun: A musical based on a terrific song by Squeeze that would come out about 35 years later. No?
*****
Eighty-Six Happiness note: We served Kenneth Langone, co-founder of Home Depot yesterday. Very down-to-earth guy. You're wondering: he tipped well. Not exorbitant, but well.
*****
Good line from Seth Meyers' comedy special: "I'm not Jewish but given my name and how I look and behave, I'm Jewish enough. In fact, that's the only religion where you can sort of be thought to have assimilated by other factors. That's also why it's the only religion that ends in "-ish."
Music 101
Falling Slowly
This is precisely the moment you know you're going to fall in love with the film Once. That's Glen Hansard and Marketa Irglova. From 2007. The tune would deservedly win the Oscar for Best Original Song.
Remote Patrol
Los Angeles Chargers at Oakland Raiders
8 p.m. Fox
I won't be watching, but you may want to. In which one franchise that foolishly relocated to Los Angeles faces another that once made the same mistake, only to relocate back to its original California city home, only to then decide to pack up and re-relocate to Las Vegas before long. And they're both going to be wearing obnoxious color-rush uniforms. Idontcare.