http://mediumhappy.com/?p=8330
by John Walters
Tweet Me Right
Starting Five
Brown Out
What is the purpose of all this football and why does it have to always extend into the time when 60 Minutes is supposed to start? a non-sports-viewing friend wondered recently.
"Football," I replied, "is simply the surrogate to man's primal need to defend his turf or to acquire someone else's, which all goes back to being able to eat and then find a suitable mate so as to sustain the species. It's truly a small sacrifice on your part if 60 Minutes begins 11 minutes late."
When we talk about football, or all sports, what we are doing is using it as a prism to discuss human behavior or values. Mary Cain's editorial last week about being trained by Alberto Salazar was not primarily about her Olympic aspirations; Colin Kaepernick's workout this Saturday is not primarily about which team he will sign with. And last night's Steelers-Browns game is hardly about who won or lost.
"This is something that will follow him the rest of his career," former NFL offensive lineman Damien Woody told Scott Van Pelt on the midnight SportsCenter last night. "It's criminal."
What Woody was referring to, if you had already gone to sleep, was the play above in the final seconds of the Browns-Steelers contest in Cleveland. Myles Garrett of Cleveland went from trying to take down Pittsburgh's Mason Rudolph as he released a screen pass to trying to take off his head.
What exactly was going on there? Garrett will likely be suspended the remainder of the season. His teammate, Larry Ogunjobi, along with Pittsburgh's Maurkice Pouncey, will also be suspended, albeit for a shorter period of time.
How Do You Solve A Problem Like Marie Yo'
Pizzazzgate moves to Day 3 of the public hearings as former U.S. ambassador to the Ukraine Marie Yovanovitch and guy-who-overheard-Gordon-Sondland's-phone-call David Holmes are set to provide testimony. Today, as compared to yesterday, is an LSU-Bama and Penn State-Minnesota Saturday afternoon as compared to a Clemson-N.C State and Notre Dame-Duke Saturday night.
California Shootin'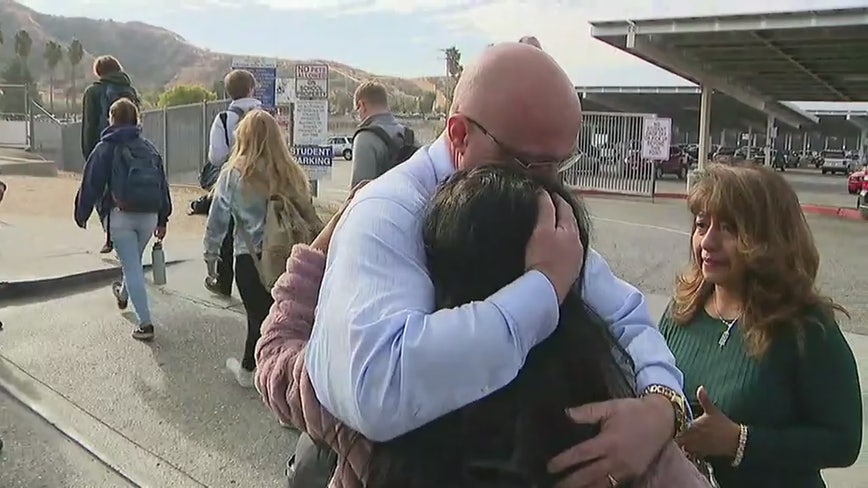 Two students, one a boy and another a girl, are murdered at Saugus High School in the far northeastern reaches of San Fernando Valley yesterday in California. By a classmate on his 16th birthday. Yet another school shooting.
Three off-duty police officers had just dropped off their kids at the school and rushed back when they heard the shots and saw students fleeing. The suspect had already turned the gun on himself by the time they entered the quad, but did administer first aid.
This morning on CNBC Andrew Ross Sorkin discussed legislation being brought forth, legislation that his campaign of articles in The New York Times helped bring about, that would have banks track irregular movements of money in relation to gun purchases. Of course Joe Kernen pushed back and called this Sorkin's—he used these words— "pet cause."
You could see Sorkin's hair on fire. I"ve never seen him so exasperated on TV. If the clip comes up somewhere, I'll post it. So far, no.
T.Hanks
A piece worth reading from The New York Times on how calling Tom Hanks an "Everyman" is something of a disservice. His starring role as Fred Rogers opens this weekend.
Genius Bar (Who's At Least A Decade Away From A Bar)
This is Laurent Simons of Belgium. He's nine years old and about to graduate Eindhoven University of Technology with a degree in electrical engineering. He also has a cool haircut. But he couldn't make the basketball team.
We always notice that these prepubescent academic prodigies never major in liberal studies. Just an observation.
Five Films: 1956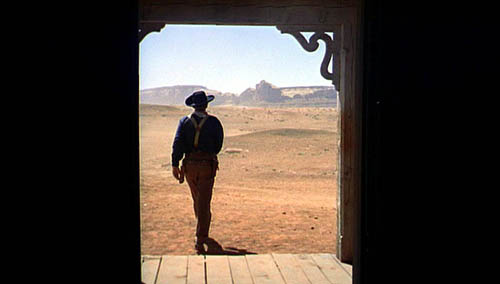 The Searchers If this isn't the best Western (it is), it's certainly the best John Wayne Western. It's also the most scenically arresting one. The scene that always gets me: the terror on the women's faces inside the cabin when they realized they're surrounded by Indians and there's no escape 2. The Ten Commandments Jesus may be the more important biblical figure (unless you're Jewish), but Moses is definitely the biblical behemoth of cinema thanks to Charlton Heston's portrayal (and who looked more Jewish than Charlton Heston?). That's Edward G. Robinson as the devious slave trader and Anne Baxter—the same woman who played Eve in All About Eve—as the seductive Egyptian princess. 3. Invasion Of The Body Snatchers One of the smartest allegories ever made; again, it's set in the midst of the McCarthy era. It's just as timely today, if not more so (I thought I knew those people) 4. Giant Before there was There Will Be Blood, there was this grandiose epic starring a beguiling Elizabeth Taylor, a stoic Rock Hudson and an unharnessed James Dean (the film was released after his death). It doesn't quite measure up to its Gone With The Wind-y aspirations, but still a must-see. 5. High Society Have you heard/It's in the stars/Next July we collide with Mars. For the party scene alone and this duet between Frank Sinatra and Bing Crosby, this makes the list. Grace Kelly in her latest "I'm in love with my father" role (he's 56, she's 27) as we're supposed to believe she's already divorced from the Crusty Crooner and is now about to be won over by him again (this is The Philadelphia Story re-set as a musical in Newport, Rhode Island).
Just missed: Forbidden Planet Leslie Nielsen as the commander of a ship that lands on a planet with a lone survivor from a previous mission. It's the forerunner for Star Trek, basically, and it's fun to see Lt. Frank Drebin in his serious leading man days.