http://mediumhappy.com/?p=8334
by John Walters
Tweet Me Right
Oops.
Starting Five
The Me Tua Movement
We're not going to re-litigate the Tua Tagovailoa "Why Was He Even In There?" debate here. We've already had our say at The Athletic and people whose opinions we respect (Fowler, Herbie, Corso) all agree with us. The fact that Nick Saban is the best college football coach of this generation does not mean that he's always right. And just because people say "If he had to do it again, he wouldn't change a thing" doesn't mean he's right. Only that he's stubborn.
But let's move on. Here are some sobering facts about Tua: He'll turn 22 in March and he's probably about 5'11 to 6 feet tall. He's already had tightrope surgery on both ankles and now also hip displacement surgery. If he was ever going to be the next Russell Wilson or Kyler Murray, I'd think that the ceiling on his potential has to have been quite lowered. Whether you want to say he's injury-prone or simply that it's the way he plays football, he's already suffered three major injuries while playing behind one of the most talented offensive lines in college football against competition that is undoubtedly not as fast or aggressive as what he'd be facing in the NFL.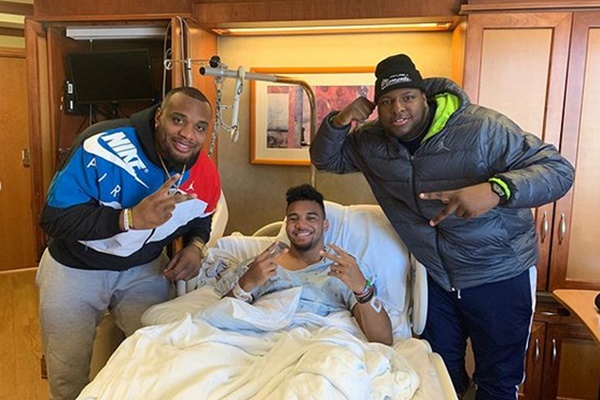 I truly hope for his sake that he does not try and come back in time for the 2020 NFL season. I hope he gives his body a full year to rehab. Knowing him and his family's makeup, particularly his father, I don't see that happening. But I hope.
Meanwhile, if I were an NFL team, there's no way on Earth I'd expend a first-round draft pick on him. Too many questions, in terms of his long-term durability. Great kid, great athlete, uncannily accurate passer. But at his height he's only an NFL starter if he can prove elusive, and I just don't think he's going to be so after all of these surgeries at such a young age.
So Alabama's new starting quarterback the rest of the season is Mac Jones. And do you know who his backup is? A freshman named Taulia Tagovailoa.
The Golden State Killer
In our never-ending quest to be freaked out as we read late at night alone in our apartment, Michelle McNamara's true-crime bestseller I'll Be Gone In The Dark is definitely one of those tomes that will make you get out of bed and re-confirm that all the doors (or, "door") are locked and that no one is hiding in the closets (that's because they're hiding in the tub!).
If you haven't read the book or don't know the story, McNamara was the wife of comedian Patton Oswalt (and also a Chicago-reared Notre Dame alum). She became obsessed with true crime as a teen through a personal event (which she relates in the book) and spent the last 12 or so years of her life tracking the elusive "East Area Rapist" and "Original Night Stalker," whom she re-dubbed the Golden State Killer.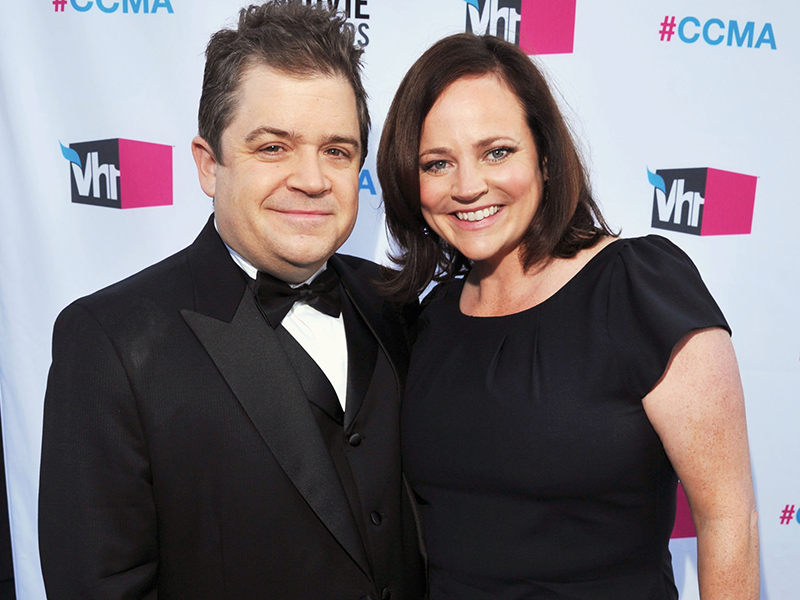 As infamous as the Zodiac may have been, this elusive criminal murdered more than 10 people and raped more than 50 during a crime spree that ran between 1976-1986 from Sacramento, where it all originated, to as far south as Dana Point and Irvine in Orange County.
The GSK's final victim may have been, indirectly, McNamara herself. She died in her sleep, only 46 years old, in April of 2016 with her book only half-completed. She'd been on a cocktail of Xanax, Adderall and fentanyl and had unhealthy sleeping hours and an undiagnosed heart condition. Oswalt hired two researchers to finish the book—she was an outstanding writer—and two years later, in April of 2018 and thanks to DNA evidence, the suspect, Joseph James DeAngelo, then 72 years old, was apprehended.
What's interesting to us is that for all the thousands of man-hours that McNamara and detectives spent on this case, for the theories about his ethnicity or his possible job(s) and lots of other factors, he really fit none of them. While his case has yet to go to trial, the DNA evidence is very, very strong. And yet this man was married and raised a family. Bizarre.
It's a very fast and compelling read. But again, you may want to double-check the locks on your doors. Real-life monsters do exist.
The Longest Yardstick
In the little we've been able to see about the Colin Kaepernick deal, we were surprised to see as many big names in sports media (Screamin' A., Rick Reilly, both PTI guys and Pablo Torre) at least partially blame him for what went down last weekend with the NFL. Last night we texted back and forth with another sports media personality (won't name them) who, like us, is somewhat confounded by their level of obtuseness.
Now you know that the term "obtuse" was famously used in The Shawshank Redemption, but it's two other prison films, both from the 1970s, that resonate with us in relation to this situation: The Longest Yard and The Jericho Mile. In one our protagonist is an NFL quarterback and in the other an Olympic miler hopeful. In both they are dealing with a powerful and corrupt establishment (in the former it's the prison guards and in the latter it's the white prison gang, led by Brian Dennehy) who continue to put demands on them in order to show who's in control as our athlete simply wants to participate as an athlete. Anyway, I found both comparisons useful.
Granted, I'm sure it wasn't the most diplomatic of decisions to wear a "KUNTA KINTE" t-shirt to the event (I laughed, though). But when people argue that "he doesn't really want to play football," it's such a cop-out. He's been keeping himself in excellent shape for more than 1,000 days waiting for an opportunity. And then the NFL provides this bogus one and he still jumps at the chance. And then they change the game (with that surprise waiver with the new language, plus the condition that no media be allowed in so that the NFL can control the message) at the last minute and he balks and somehow this is his fault?
Seriously don't get it.
As Dan LeBatard said yesterday, and I'm paraphrasing, "After all of this, now the NFL wants him to kneel." And he won't.
I doubt Kaep will ever take another snap in the NFL. I'm more than certain that for a league that values his position more than any, he's better than at least the players currently on rosters. What else needs to be asked?
Never Throw Wood
I believe previously in this space I've told you about our charming resident homeless fella, Carl. He resides daily on the median at Broadway and 79th Street, a handsome and lean African-American male who stands about 6'3″ or so. And I believe I shared how in the past year or so he's taken on a female companion, whom a few of us have dubbed "Mrs. Carl."
So imagine my surprise this weekend when our esteemed and highly local publication, the West Side Rag*, reported that a "Homeless Women Threw Wood At A 70 Year-Old Woman" and hit her in the head. If you read the story—and check out our local precinct's Twitter feed for the mug shot—you'll learn that the elderly woman attempted to intervene during one of Carl and Mrs. Carl's many domestic disputes (a domestic dispute minus a domicile, but whatevs) and that Mrs. Carl then allegedly "threw wood" at her.
(*The West Side Rag is also reporting that a coyote was spotted in Central Park on Saturday evening. Photo included. I love it.)
In the story, the block of wood is shown and, "only in New York, kids," the word "DONATE" is etched onto it.
The police note that they've charged Mrs. Carl with "felony assault." The elderly woman is doing fine, by the way. At first I worried about the ramifications of all this, and then I thought, It's late November and it's getting cold: Mrs. Carl just threw wood into a situation where she's going to get a bed, shelter, and three square meals a day. Who's the criminal genius now?
Five Films: 1958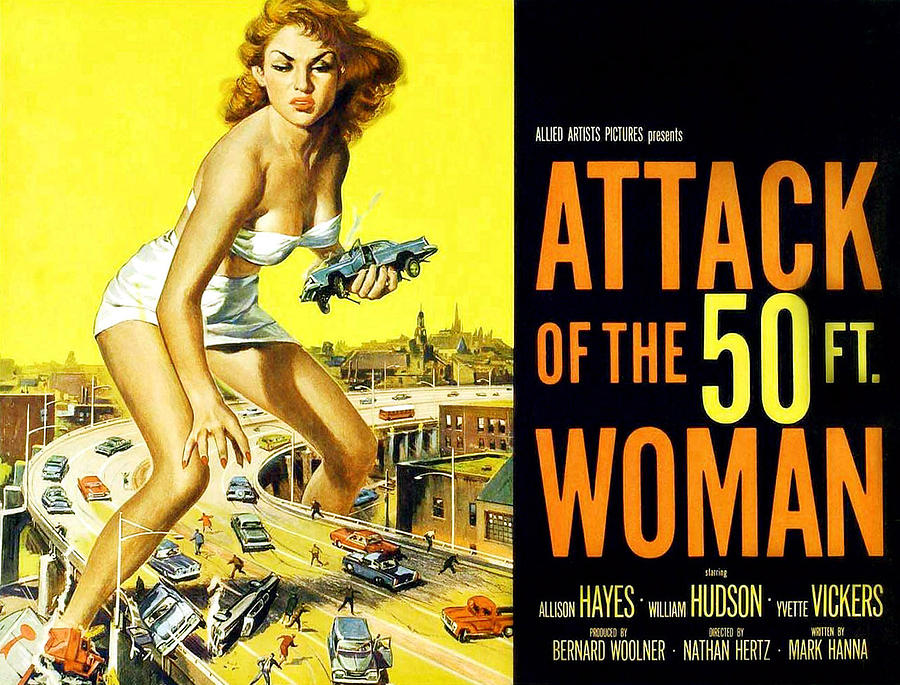 Touch Of Evil Charlton Heston, Jewish just two years ago, is now half-Mexican. What range! Janet Leigh runs into trouble alone in a motel room in the desert (for the first, but not last, time). Orson Welles is little seen but sinister 2. Auntie Mame Susie B. probably wanted Gigi here, but any movie that gives us "Upsen Downs" and "Life's a banquet and most poor suckers are starving to death" is above that in our rankings 3. Gigi Finally saw this last year. He's rich and handsome. She's young and beautiful. And the theme song is a pedophile's anthem. What's not to love? 4. Vertigo Creepy Jimmy Stewart loses his girlfriend and then wants to start all over with a brunette version. With the city of San Francisco in a major supporting role. 5. The Blob Because young and earnest Steve McQueen as a teen is just so winning, although if we were ranking by title or movie poster nothing beats Attack Of The 50-Foot Woman.
Predicting Susie B's pickings of nit: Where's South Pacific? Or A Night To Remember? Never seen 'em, though I've seen the musical live and I've seen Titanic, so I'm sort of aware of both stories.