http://mediumhappy.com/?p=8341
by John Walters
Tweet Me Right
Joel Embiid finished 0-11 from the field on Monday evening and finished with 0 points, unlike another former seven-footer from a Philadelphia NBA franchise, who once put up 100.
Starting Five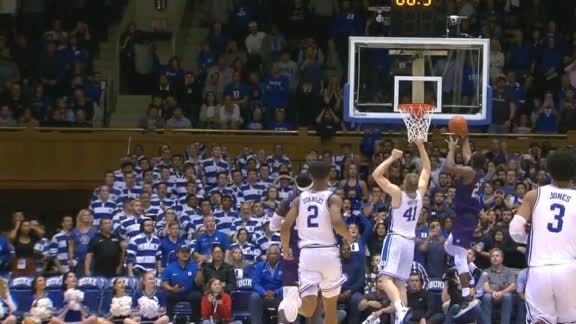 SFA?!? STFU!
At Cameron Indoor Stadium, Stephen F. Austin comes in and becomes the first non-conference school to beat Duke on their home court since 2000. And wow, the manner in which they did it. Watch:
"Nathan Bain, this is your life!"
Love it.
I wish the camera had just panned to the student section as soon as this layup fell. Maybe it did. We weren't watching. Now I know how otherwise disinterested fans feel when Notre Dame loses a football game.
Duke becomes the third No. 1 hoops team to fall this month.
"O" and 1
Remember when Clemson, fresh off a 59-7 beatdown of Boston College and having been ranked in the Top 4 in both the AP and Coaches' Polls the week before, somehow fell to 5th in the first week of the CFB Playoff Rankings?
Well, it happened again last night as LSU, No. 1 the past two weeks and having destroyed "Our Kansas", as Herbie put it last night, 56-20, fell to No. 2 behind THE Ohio State University.
As Jesse Palmer put it so plainly and succinctly, nobody wants to be No. 2 (or No. 3) because that most likely means you'll be playing Clemson in the semi.
So how close will that game up in Ann Arbor be this Saturday?
Saving Paris
In a heel-turn move that only Amazon-putting-up-a-brick-and-mortar-bookstore can appreciate, Netflix signed a long-term lease at one of New York City's most beloved movie houses, The Paris (on 58th Street, just across from the Plaza Hotel) so that it would not close. The Paris opened in 1948.
The move also allows Netflix to screen its own Oscar-hopeful films first (they must be released on the big screen for a certain period of time to gain Oscar eligibility) without having to work with an outside distributor before putting them onto the streaming site.
Great. Now will someone buy The Oak Bar (inside the Plaza Hotel, where Cary Grant was having a drink just before the bad guys kidnapped him in North By Northwest...I'm NOT Richard Thornhill) and reopen that? Pretty please.
Sun and Moons
We remember when "blowing sunshine up your ass" had an entirely different meaning…
Five Films: 1964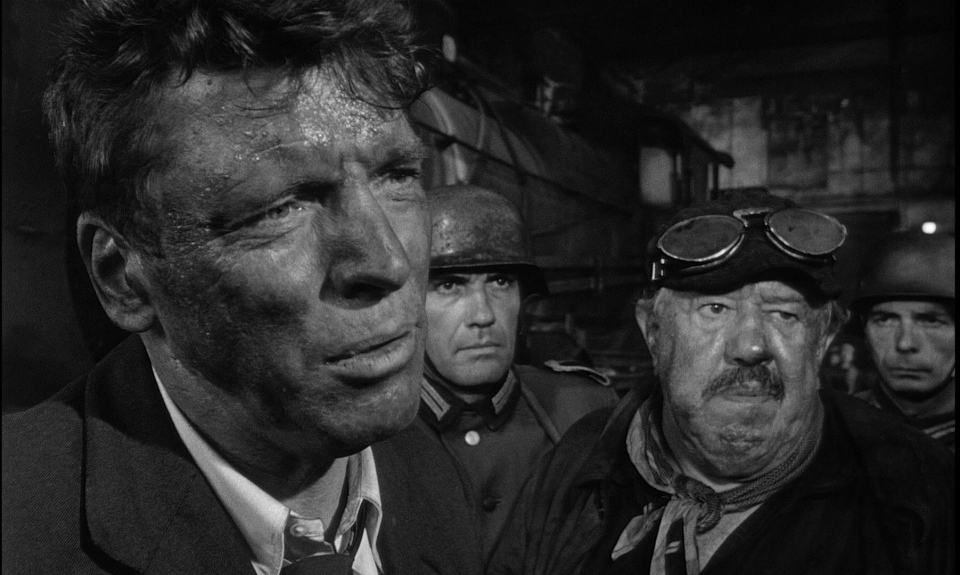 My Fair Lady: The story of Pygmalion set to music with an enchanting Audrey Hepburn (wasn't she always?) in a role that Julie Andrews originated on Broadway. See it again if you haven't in years and notice the subtle digs at the working-class lot in "With A Little Bit O' Luck" 2. The Train: Burt Lancaster stars in this black-and-white World War II drama that we only saw for the first time last year and loved. There's a famous scene in the middle of the film in which Lancaster did his own stunt and it's pretty impressive. One of, if not THE, greatest athletes to ever be a veritable Hollywood star (who didn't come in as a known athlete first). 3. Dr. Strangelove: Or How I Learned To Stop Worrying And Love The Bomb. Peter Sellers, George C. Scott and Slim Pickens in the blackest comedy ever made to that point. "Gentlemen, you can't fight here: This is the war room!" 4. Mary Poppins: Dick Van Dyke and Julie Andrews and the boundless imagination of animators. It won't be Andrews' best role as a governess, but it was the one for which she won the Oscar for Best Actress. In her acceptance speech she thanked the producers of My Fair Lady for snubbing her, which gave her the opportunity to do this film. Audrey H., by the way, was not even nominated in that category. Hollywood had the knives out. 5. Hush…Hush, Sweet Charlotte: Bette Davis, Joan Crawford and Olivia de Havilland in an incredible southern Gothic tale of intrigue and forfeited romance and murder. Another film we only saw in the past year but were wowed by.
Okay, so yeah, we left some Susie B-worthy films off the list and will acknowledge them here: Goldfinger, The Night Of The Iguana, A Hard Day's Night, all came quite close. We've never seen The Umbrellas of Chambourg nor, Kurt, have we watched Mutiny On The Bounty in its entirety (we do love that Marlon Brando scrapped the director midway through the film over creative differences and finished it as the director himself, which is Peak Irony as far as we're concerned).