by John Walters
Starting Five
Bye, George
George Michael always reminded me a little of Freddie Mercury. Both were master showmen, outstanding performers with powerful voices and incredible vocal range. Both Brits, but from a non-WASP heritage. Mercury's family was Persian, Michael's was Greek. Both gay or bisexual, though that was kept quiet in the beginning. Both died too early: Mercury of AIDS at age 45, Michael from heart failure at 53.
Both created songs that were incredibly diverse, though often comparable to one of the other's: "Faith" is a stripped-down acoustic guitar ditty, like "Crazy Little Thing Called Love." "Freedom" build to a fantastic climax, not unlike "Under Pressure." "I Want Your Sex' is an overt come-on, just like "Body Language."
Michael got his Freddie on at a Freddie Mercury tribute show in 
Michael owed a lot of his early fame to MTV, and the visual aspect of his art (especially on "Faith" and "I Want Your Sex") occluded for a time what an incredible artist he was. But he was terrific. "Freedom! 90" is my favorite video of the MTV era, by the way.
And in hi slater years, Michael didn't mind taking the piss out of his image. He had a wonderful self-mocking cameo in the series finale of Extras and an appearance with James Corden's old Smithy character a few years back was the genesis of "Carpool Karaoke."
2. Kyrie Irving Traveled
Watch it for yourself. Slow it down. Blatant travel. Great shot, though.
Okay, it's only a December game, and Golden State blew a 13-point lead—it was 95-82 with just over eight minutes to play when the Dubs seemed to get a defensive rebound but then someone tipped it out of Durant's hand and then threw a pass to a wide open Kevin Love for a dunk under the basket and suddenly the Cavs were alive—and sure, the Cavs made a great comeback, but on the go-ahead bucket with 3.4 seconds to play, Kyrie Irving traveled.
They don't care about traveling any more in the NBA.
The Cavs have now beaten the Dubs four in a row.
3. Fibula Frustration
On Christmas eve, quarterbacks Marcus Mariota of the Tennessee Titans and Derek Carr of the Oakland Raiders suffer broken fibulas and will be out for the remainder of the season. For the Titans, that's just one more game, but for the Raiders, who are 12-3 and headed to their first postseason since 2002, this is devastating. Unless you happen to be a big Matt McGloin fan.
As ESPN's Adam Schefter reported (we don't refer to him as "Schefty" here), Carr becomes the first NFL QB since the playoffs began in 1933 to start 12 games for a playoff-bound team and NOT start in their playoff game. Bummer for the Silver & Black. We were looking forward to watching the Raiders return to Foxboro in January 15 years after the Tuck Rule moment.
4. Tis Better To Give Than Recieve
Maybe someone who will soon be relocating to another city and moving into a home that only has two stories needs autocorrect:
I gave millions of dollars to DJT Foundation, raised or recieved millions more, ALL of which is given to charity, and media won't report!

— Donald J. Trump (@realDonaldTrump) December 27, 2016
Not only does the president-elect misspell "receive," but the facts of this tweet are highly dubious (because Trump won't release his tax returns). It is known that the most Trump ever gave to his own foundation in one year is $35,000 and it is also known that he used it as his own private piggy bank on a number of occasions. How much anyone who needed charity ever got from it is not known.
Con man in the White House who will soon probably get you're/your or there/their/they're wrong on Twitter.
5. Exit The Diaco
The University of Connecticut fires Bob Diaco on Boxing Day after three seasons and 11 wins. The Huskies went from 2-10 to 6-7 to this year, 3-9. The funny part is that I wonder if Brian Kelly would have offered his first D.C. his old job back if Diaco had been canned two weeks earlier. Instead, Notre Dame hired Steve Mike Elko as its D.C.
I assume Diaco took the news well, then hopped into his car and headed west, solo, in search of that waitress from Wisconsin. Later, he'll make a pit stop in Oklahoma, get beaten up, give away his Cadillac, then continue onto California where he'll have a moment of catharsis on a cliff above the Pacific.
Honestly, though, it's way past time for northeastern schools to form their own conference (and to tell the ACC and B1G to screw themeselves). Here are your 12 newly minted Big East Schools:
Fuggedaboutit Division
Syracuse, Boston College, UConn, UMass, Army, Rutgers
Up Yours Division
Penn State, Maryland, Temple, Navy, Pittsburgh, Buffalo
This would be terrific. And I don't care about Jim Delany's TV footprint. People in the northeast would enjoy this football for its own sake. The renewed rivalries would be fantastic.
Music 101
Roadrunner
If HBO's Vinyl had continued to Season 2, we might have learned about The Modern Lovers, a real band out of Massachusetts that modeled itself after The Velvet Underground and is largely responsible for the "protopunk" movement. You didn't hear their songs on AM radio in the mid-Seventies, but bands such as The Ramones and The Sex Pistols knew who they were. That's Jonathan Richman, who still performs solo today, on vocals. This song came out in 1972.
Remote Patrol
Kennedy Center Honors
CBS 9 p.m.
The Eagles, Al Pacino and James Taylor are honored
Frontline: Exodus
PBS 9 p.m.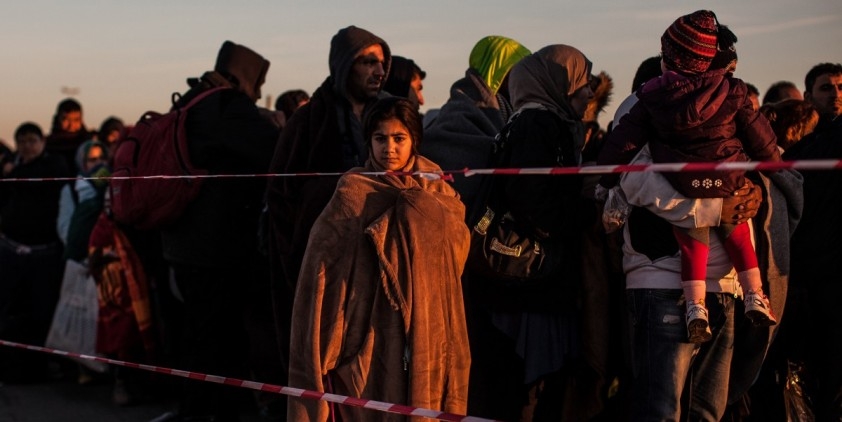 This is the best television journalism around today. Tonight's report is on Syrian refugees in Europe and the troubles on both sides of the story.