by John Walters
Tweet du Jour
(which Frank has since deleted)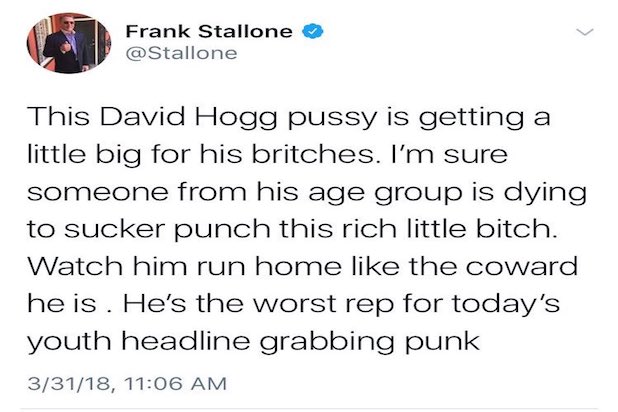 Starting Five
1. Easter Parade All-American
Rising from the dead? Strong maneuver.
Hitting not one but two last-second game winners on Final Four weekend? Close second.
On Good Friday and Easter Sunday, Notre Dame's Arike Ogunbowale rains knockout shots against UConn and Mississippi State, two teams who were a combined 72-1 when they met the Irish (the first was from the right side, just inside the arc; the latter also from the right, just outside). Muffet McGraw wins her second national championship 17 years to the day after winning her first (both on Easter) and, her 800th career game.
Down 15 early in the 3rd quarter, the Catholics resurrected themselves from the dead, tying it up to open the fourth quarter (they trailed by eight with six minutes to play on Friday evening). Then the Irish came back from five down in the final 1:54. Greatest Women's Final Four? All three games were tied with :01 in regulation.
2. Get Out! *
*The judges will also accept "Meet The Leakers"
Meet the 2018 White House spring interns. Our bet is the dude on the lower left was lured here by Allison Williams.
3. When The Process Collides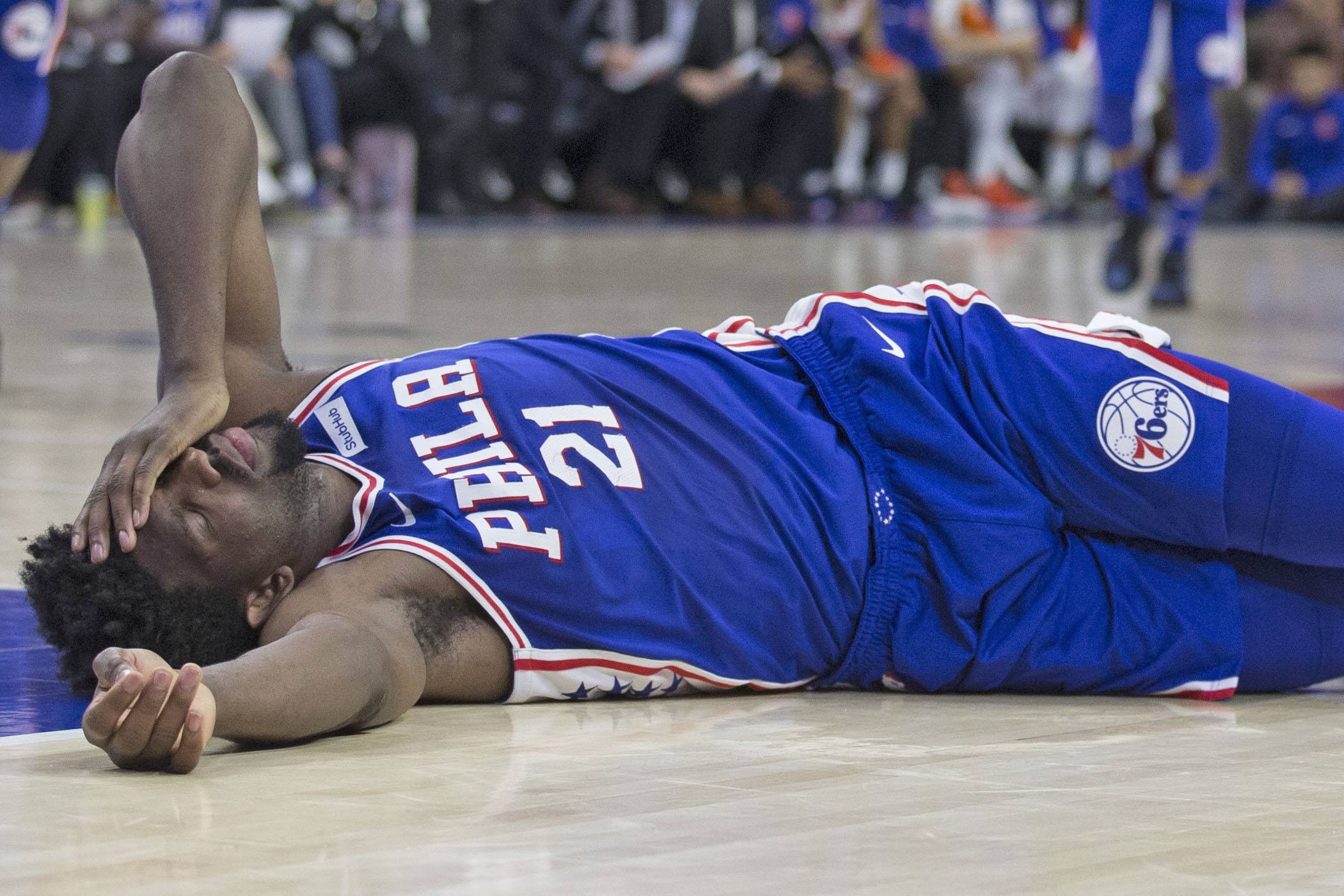 The hottest team in the NBA? The Philadelphia 76ers, winners of 10 straight. TTP are just half a game behind Cleveland for the third spot in the East, which is the difference between meeting Indiana and Washington in the first round, which is kind of big.
Last week Sixer rookie Markelle Fultz (1st pick overall, 2017), in just his second game back after missing 68, collided with Joel Embiid (3rd pick overall, 2014) on an offensive play, breaking the latter's orbital bone (it was actually Embiid's fault; he bobbled a pass, then bent over to retrieve it). The Sixers could be without Embiid for the first round.
Meanwhile, our Suns have lost 15 in a row and are a game away from clinching the NBA's worst record with three remaining. Los Suns, or Loss Suns?
4.They Might Not Be Giants
After two games the San Francisco Giants who, as you may recall, are almost destined to win World Series in even-numbered years this decade, were 2-0. That on the strength of a pair of 1-0 victories at Dodger Stadium courtesy of the same player: Joe Panik.
That had never happened before in Major League Baseball history (Rule No. 7)
Two games later SF is 2-2 and those Panik blasts are still the only runs they've scored through four games. Offseason pickup Evan Longoria, who's due $94 million over the next six seasons, is 0 for 15.
The lesson for the Giants, who have won three World Series this decade? Panik, but don't panic.
5. Invasion Of The First Amendment Snatchers
Kudos to Deadspin for noting that all Sinclair-owned local news affiliates are behaving like bots. Conservative-leaning Sinclair is the largest owner of local networks in the nation, with 173 of them, and is looking to purchase more. And well that's all fine and dandy, mandating that stations operate like the Ministry of Information from Orwell's 1984 is rather scary.
This story got out because reporters at the stations anonymously leaked it, first to CNN. Here's a memo from March from one station's news director: "Let me be absolutely clear here… These MUST Run. If they do not, my job is on the line. I don't say that to scare you by any means but I do say this so you understand how serious SBG is about this project."
Reserves
Did They Thelma & Louise It?
The California Highway Patrol, using data from their vehicle's software, believe that that SUV owned by the Hart (heartless?) moms came to a full stop at the cliff side pull out, then accelerated off the road into the cliff. It's fine if these two women wanted to Sarandon/Davis it into the Pacific, but why couldn't they have also paid homage to Harold and Maude, letting their three (or all six) adopted kids out first. Three children's bodies were found, but three are missing (which leaves a slim hope that they may be alive somewhere).
That Name, Though*
*The judges will also accept, "Come On And Take A Free Ride"
A Texas teenager who is African-American was accepted at 20 universities, including all eight Ivy League schools (a perfect octet! Does this make him an Ideal Gas?), Georgetown, Northwestern and Stanford.
Oh, and he's going to get a full-ride based on merit and academics. In case you were wondering, young Michael Brown had a 1540 SAT (out of 1600), a 34 ACT (out of 36) and a 4.68 GPA.
Music 101
Everything I Own
David Gates wrote and recorded this 1972 Top 5 hit for his band, Bread, in honor of his later father. There is no record that Bread ever played a double bill with Milk & Honey. According to Wiki, Gates, 77, has been married to his Tulsa high school sweetheart since 1958 (that's 60 years!) and they have four children: three lawyers and a surgeon.
Remote Patrol
Jaws 
6 p.m. AMC
Michigan-Villanova
9 p.m. TBS
Tinker, Tailor, Soldier, Spy
9:45 p.m. TCM
The shark movie you know. The NCAA championship game, well, can Moritz Wagner and the Pips keep up with Villanova? No(va). As for the third option, we love this movie, and each time we watch it, it begins to make a little more sense. Quite confusing on first watch, though (a fine complement to Munich, by the way. Gary Oldham is fantastic as the recently retired spy who helps piece together the puzzle from afar. But it's such a fantasy: the idea of Russians infiltrating a Western democracy.