by John Walters
Starting Five
Bad Man v Supermoon
Yesterday's two biggest newsmakers: a racist, anti-Semite with a homeless man beard and a satellite that is closer to the earth than it has been since 1948. Too close, perhaps. We oughta bomb the hell out of it.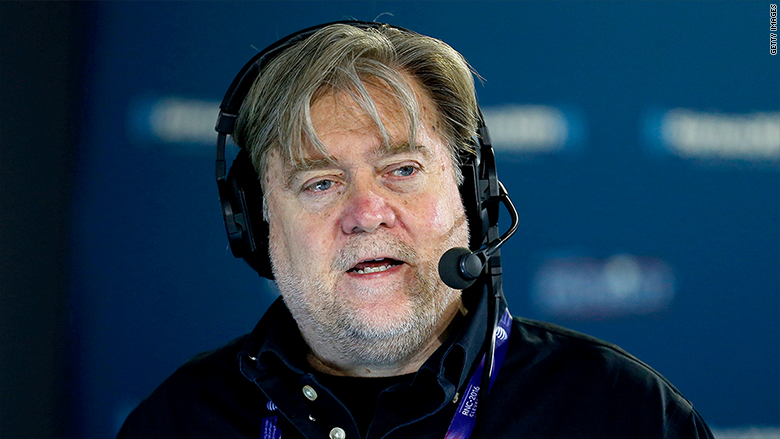 When Trumpism sends its people, it's not sending their best….It's sending people that have lots of problems, and they're bringing those problems with them.
They're bringing drugs.
They're bringing crime. They're racists.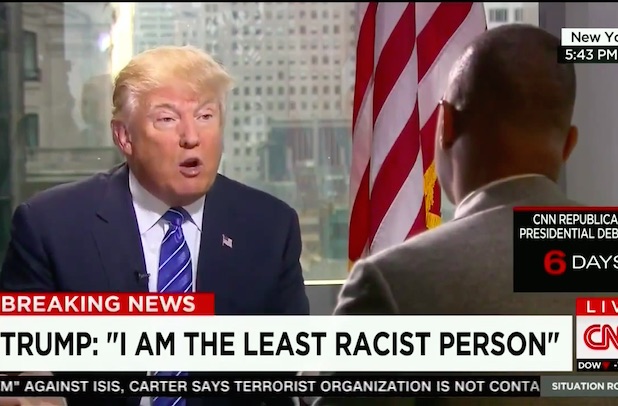 And some, I assume, are good people.
2. What's In Storrs
The UConn women won their season opener (no surprise) by two points (big surprise). The No. 3 Huskies, who have now won 76 in a row (this is a different win streak than their 70- and 90-game win streaks under Geno Auriemma, beat No. 12 Florida State by 2 last night in Tallahassee. The last time UConn lost a season opener? 1995.
Next up: No. 2 Baylor on Thursday at Gampel Pavilion. "There's a lot of angry basketball players and a lot of angry coaches in America," said Auriemma, whose teams have won four consecutive national championships. "And a lot of them are on our schedule."
3. Twitter Joust
Now that Richard Deitsch cannot tweet his true feelings about Jamie Horowitz or Clay Travis (SI and Fox Sports have formed a partnership, God knows why), we are left to find new battles. Newly liberated-from-TV Bill Simmons versus NBC Football Night In America analyst (and former NFL Pro Bowl wide receiver) Cris Collinsworth, for example.
Somebody needs to gently break the news to Collinsworth that the Pats have a weak front 7 and that's why Seattle's o-line looks good.

— Bill Simmons (@BillSimmons) November 14, 2016
….is what Simmons tweeted during Sunday night's Seahawks at Patriots game. Collins worth later returned fire:
4. Dassey Goes Free
Everyone's favorite Wrestlemania fan and wrongly imprisoned teen, Brendan Dassey from Making A Murderer, was at long last released from prison yesterday. Dassey, now 27, was first jailed in 2005 after "confessing" to helping his uncle Steven Avery commit a murder.
Let's give the last word to Cris Collinsworth again, who is probably someone we should all be following:
Can't believe it took that long for the judge to get a @Netflix account https://t.co/KMlQzsmM69

— Cris Collinsworth (@CollinsworthPFF) November 14, 2016
5. Here Come The Clippers
This year's Golden State Warriors may be located down I-5: the Los Angeles Clippers, who beat the Nets 127-95 last night, are 10-1. Their lone loss was by 2 to the Thunder, and they're winning by an average margin of 16.6 points per game—the next best average victory margin is 10.7 points, by the Hawks.
I see fewer Blake Griffin ads and fewer Cliff Paul/Chris Paul ads on TV and maybe this team, whose nucleus has now been together for 3-plus seasons (Griffin, Paul, DeAndre Jordan, Jamal Crawford, J.J. Redick and coach Doc Rivers), has figured it out. Note: they have yet to play GSW.
Word Up
Logorrheic*
adj., "incessant or constant talkativeness; pathologically incoherent"
*After seeing this word in Richard Sandomir's column on Bill Simmons' exodus from TV
Music 101
Fly Robin Fly
This song by German disco group Silver Convention actually rose all the way to No. 1 in the USA in November 1975. If ever a song was made for a K-Tel Hits compilation album, this one was it. The chorus isn't much, but the instrumental bridge is solid.
Remote Patrol
No. 2 Kentucky vs. No. 13 Michigan State
7 p.m. ESPN
No. 1 Duke vs. No. 7 Kansas
9:30 p.m. ESPN
This double header from Madison Square Garden features four probable Hall of Fame coaches who between them possess eight national championships (five by Coach K, one each among the other three). But none of them will score a point tonight. So who should you keep your eyes on? Grayson Allen of Duke, Josh Jackson of Kansas and Malik Monk of Kentucky.