by John Walters
Starting Five*
*Or however many were in the room
1. The Fifth Man*
*Someone resurrect Orson Welles, we have a film idea
Turns out that more people than you think are intrigued by "adoptions." A fifth person (besides Don, Jr., Jared Kushner, Paul Manafort and Natalia Veselnitskaya) were in that June 9, 2016 meeting that has drawn so much attention this week.
NBC News has learned that Veselnitskaya was accompanied by a Russian-born American lobbyist. His identity has not been confirmed, but his presence has been. Now it's just a matter of finding video or a transcript from Donald, Jr., mentioning that there were only four people in the room.
2. Use Your Illusion
Is it just me or has Kellyanne Conway had a little work done? And if so, was she "bleeding badly?"
Look at Kellyanne's face above. Now look at her from five months earlier. Is it just a matter of a getaway vacation at Sandals?

Meanwhile, this was a nice attempt at distraction from the Don, Jr., meeting. Did it work?
3. " 'Derriere' is a French Word. Not A Lot Of People Know That"
"You're in such good shape. Like, you're making me completely rethink my decision not to stage a 40-and-over Miss Universe pageant. I've got a sudden urge to storm your Bastille!"
I mean, really, Donald. The world has witnessed countless examples of well-intentioned older chauvinists objectifying women (in front of their husbands? who happen to be the leader of a large nation?), but when it's a guy who is on record as boasting about grabbing women by the pu**y because "when you're a celebrity, they let you do it," I'm sorry, you no longer get a free pass. Every time Donald Trump travels abroad (or speaks to a broad), Billy Bob Thornton's American president from Love, Actually looks better and better.
The farewell handshake between President Trump and French President Emmanuel Macron lasted about 25 seconds https://t.co/8CfUqfRZ8z pic.twitter.com/ddfJiJDv1i

— CNN (@CNN) July 14, 2017
4. What If Life of Pi Met All Is Lost?
There's so much to unwrap here: How does an elephant get swept out to sea? How did the Sri Lankan Navy know how to rescue such an enormous beast? There's a Sri Lankan Navy??? What if a shark had attacked the elephant and it was on video! Would Jason McIntrye have spontaneously combusted with excitement?
5. Fantastic Forbes
Y0u would not know it by watching ESPN or reading its All-Lonzo-All-Day website, but the breakout star of the Vegas Summer League is San Antonio's Bryn Forbes. The one-year veteran scored 29 points last night, which is just decimal points below his average through four games.
A 6'3″ sharpshooter out of Michigan State, Forbes spent much of his rookie season with San Antonio's D-League team. But in early April, with three future Spur Hall of Famers sitting out against Dallas, he scored a career-high 27 points.
No doubt, Lonzo Ball is having a terrific Vegas week, leading the league in assists. But Forbes' 29.3 ppg average has not received its due nationally.
Reserves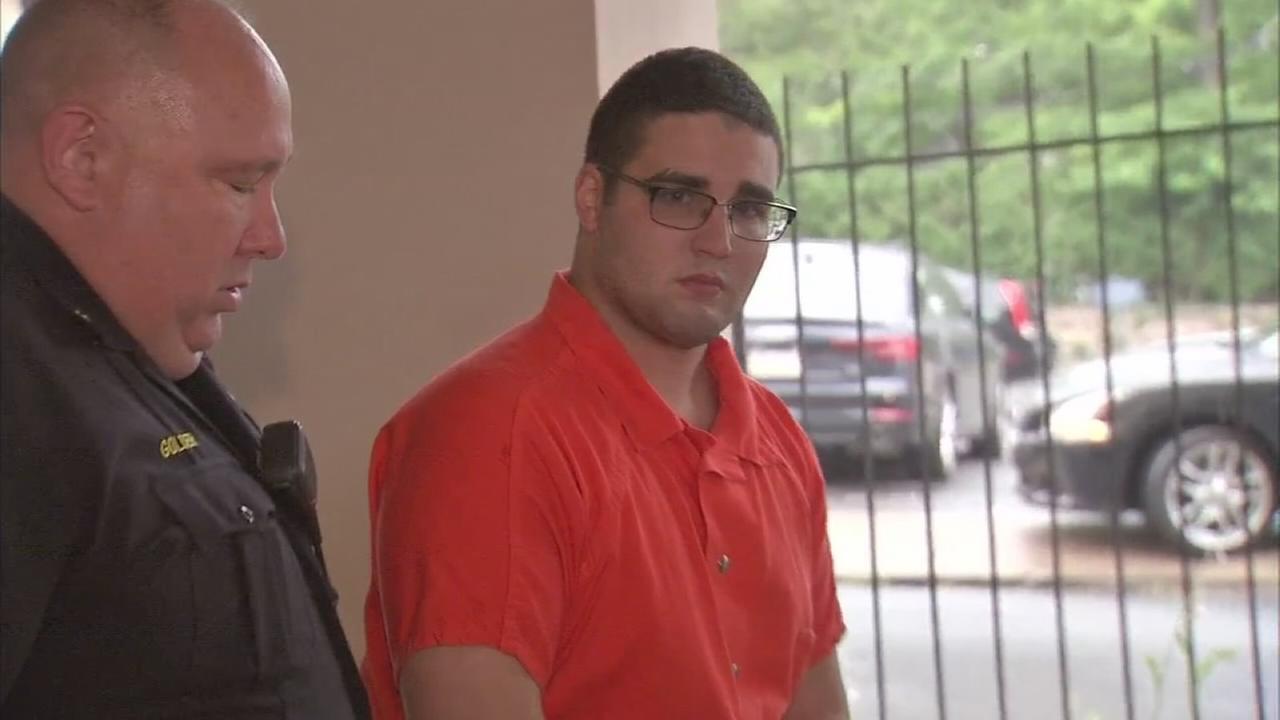 Cosmo Did It
Turns out the person of interest, Cosmo DiNardo, has confessed to killing all four men in that Philly-area missing persons case. He claims he had an accomplice. Turns out the drug dealer felt cheated in drug deals. Inside every one of us there's a little Hector Salamanca, I guess. Tragic and terrible.
Music 101
It Don't Come Easy
By the time they split, all of the Fab Four were primed to spread their wings and demonstrate what they were capable of on their own. Even Ringo. This track sounds like something George Harrison would have written because mostly, he did. But Harrison generously gave his friend full writing credits on this 1971 tune, which peaked at No. 4.
A Word, Please
Spurious (adj.)
Lacking authenticity; false (but who's going to hop on a "Spurious News" slogan?)