by John Walters
Starting Five
Bronx Fire Kills 12
A fire that broke out in the first floor of an apartment building in the Bronx claims a dozen lives on one of the coldest nights of the year. The five-story pre-war building (i.e., before WWI) was gutted by flames that were fed by wind gusts. It was the deadliest fire in New York City since 1990, when 87 people died at the Happy Land Social Club blaze, also in the Bronx. No word yet on what caused it.
2. Yes He Did
The Rockets were up 26 on the Celtics around halftime and as color announcer Chris Webber said, "I was preparing my garbagio notes." They were still up three after James Harden hit two free throws (he'd finish with 35 points) with under 20 seconds to play.
Boston Celtics coach Brad Stevens pleaded to his players, "Keep hitting singles." And that is what they did. A layup brought the Celtics within one with under 8 seconds to play. Then, trying to get free for an inbounds pass, James Harden, your early presumptive NBA MVP, pushed off and was called for an offensive foul.
Celtics ball. Al Horford scores the go-ahead bucket on an eight-foot tear drop shot. On the ensuing inbound play, Harden pushed off Marcus Smart (above) and was again called for an offensive foul.
Celtics win, 99-98. It wasn't quite "Havlicek steals the ball!" or "Bird with the steal!" but it was a pretty incredible comeback. And when is the last time you saw the league's leading scorer called for two off-ball offensive fouls in the final seconds of a tight game?
Psst: A week ago the Rockets had the NBA's best record. Now they've lost four straight.
3. The Madness Of King Trump
President Trump was sitting in the Grill Room of his resort in West Palm Beach on Thursday when New York Times reporter Michael Schmidt approached him to talk. No handlers were around, Trump consented (even to being recorded), and what follows is excerpts from their 30-minute conversation. To read at greater length, go here….
"…frankly there is absolutely no collusion, that's been proven by every Democrat is saying it."
"My base is stronger than it's ever been. Great congressmen, in particular, some of the congressmen have been unbelievable in pointing out what a witch hunt the whole thing is. So, I think it's been proven that there is no collusion."*
*Trump uses the phrase "No collusion" ELEVEN times in the first few minutes of this interview.
"I won because I campaigned properly and she didn't. She campaigned for the popular vote. I campaigned for the Electoral College." (he's got a point there)
" I have absolute right to do what I want to do with the Justice Department."
"If you look at my rhetoric, I said the problem with Roy Moore is that he will lose the election. I called it."
" I know more about the big bills. … [Inaudible.] … Than any president that's ever been in office."
"But Michael, I know the details of taxes better than anybody. Better than the greatest C.P.A."
"I like very much President Xi. He treated me better than anybody's ever been treated in the history of China."
"This is a problem that should have been handled for the last 25 years. This is a problem, North Korea. That should have been handled for 25, 30 years, not by me."
"And, by the way, it's not a tweet. It's social media"
"But another reason that I'm going to win another four years is because newspapers, television, all forms of media will tank if I'm not there because without me, their ratings are going down the tubes."
4. Looking Back At Our Stock Pick of 2017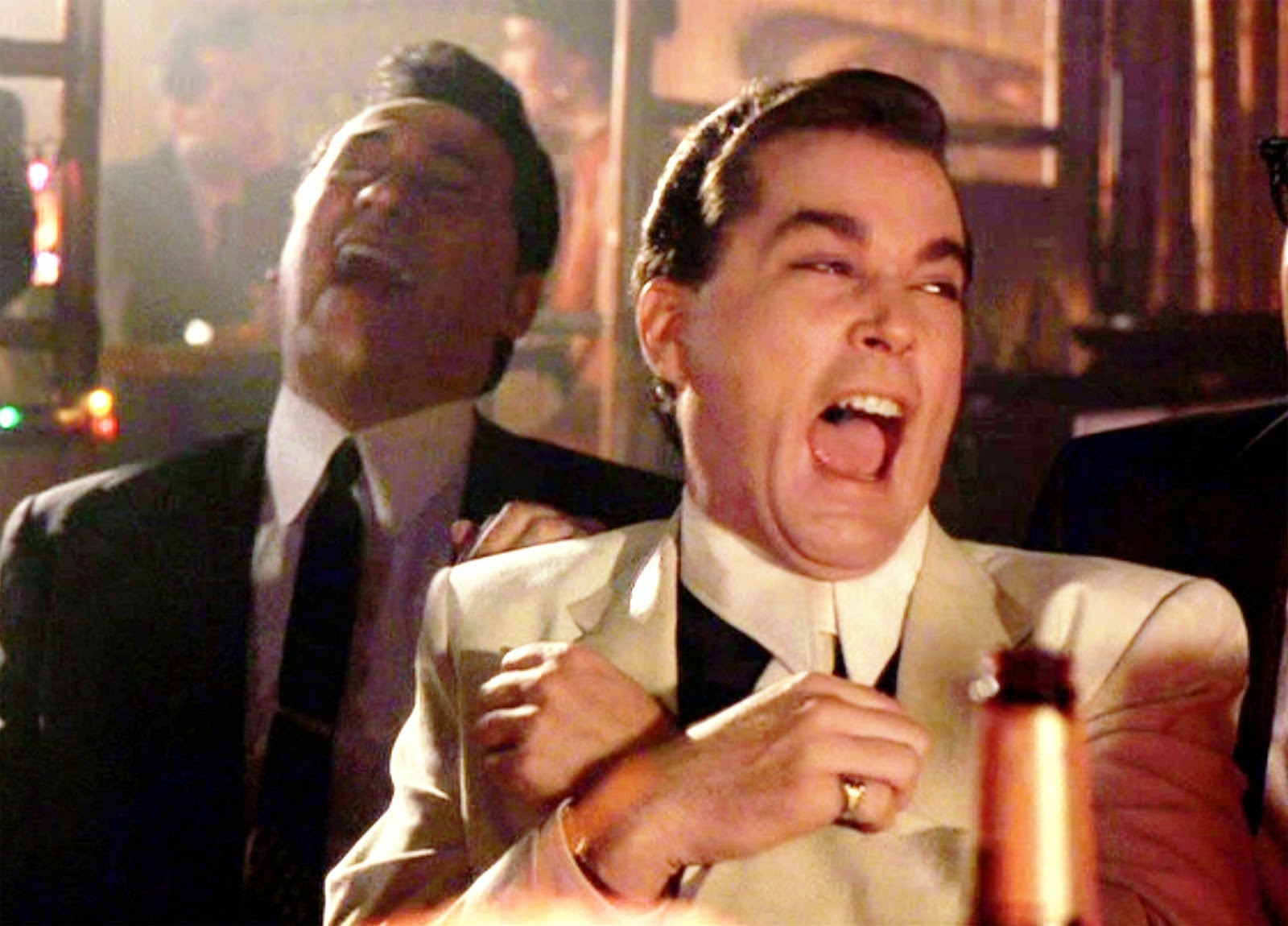 Our 2017 stock pick of the year was Silicon Valley tech company Nvidia (NVDA), and please don't ask us to tell you what they do (because we don't fully understand it). Here's what we do know: On the first day of trading in 2017, NVDA opened at $104.40 and this morning, the final day of trading, it will open at $198.40.
That's a one-year leap of $94, or a percentage leap of 90%. So  yes, we DO want to be your latex salesman.
Ah, MH Capital, but do you have a stock pick for 2018? So, sure, we're going to be predictable here, but we suggest Bitcoin Investment Trust (GBTC). Yes, it's an incredibly risky pick, and it already has risen FOURTEEN TIMES above its January 3, 2017 price this year (read: now THAT was the stock we should have picked a year ago). Can that type of magic sustain itself this year? Probably not, but if it even doubles this year from its $1,937 price this morning, that's quite the win. Go Bitcoin!
p.s. You can't buy it on the regular E-Trade or Schwab platforms, but keep an eye on Ripple (XRP), which is up 100% in the past month or so.
5. Films Of 2017
We didn't see a movie we truly LOVED this year. We liked Get Out, but loved it? Nope. Same with Lady Bird. Luckily for you, there are less snooty film critics out there than us who did compile a few Top Ten Films lists. Metacritic.com took the time to compile the Top Ten list and aggregated the score so here is the closest we know how to come to a consensus of Top Ten Films for 2017 (in order, with asterisks next to those we saw):
Get Out*
Call Me By Your Name
Lady Bird*
The Florida Project
Dunkirk*
Phantom Thread*
The Shape Of Water
Three Billboards Outside Ebbing, Missouri
Blade Runner 2049
A Ghost Story
Honestly, go back and watch Casablanca. Or for the first time if you've never seen it. The only film on this list that people will be talking about even two years from now is Get Out.
Reserves
We've already suggested you watch Season 2 of The Crown, but we just watched Episode 6, "Vergangenheit," and man, you have to see that. Turns out that not only was Edward VI a Nazi sympathizer, he actively abetted Hitler during World War II, likely costing his own country thousands of lives. Imagine a man who is head of his country acting in a way that best serves that country's enemy for the sole purpose of fulfilling his own personal wants. I mean, imagine that. Anyway, The Crown makes history so much more compelling.
***
Also, we were reading A Gentleman In Moscow last night and came to a vignette about a few characters who, unable to pursue their careers in the fashion they hoped due to the Bolshevik crackdown, each found their own paths to somehow remain involved in their vocations. As author Amor Towles put it, "For when life makes it impossible for a man to pursue his dreams, he will connive to pursue them anyway."
Doesn't sound like anyone we know.
Music 101
Rockin' Into The Night
At the end of a frigid early winter week, nothing will turn up the heat quite like an early '80s brain-dead rock song heavy on the power chords. Thank you, .38 Special. That's band co-founder Donnie Van Zant on lead guitar. His older brother, Ronnie, was the original lead singer of Lynyrd Skynyrd (hence, "Free Bird") and died in a 1977 plane crash. Younger brother Johnny has been Skynyrd's lead singer since 1987. That's correct: Ronnie, Donnie and Johnny Van Zant, from Jacksonville, Florida.
Remote Patrol
Cotton Bowl: USC vs. Ohio State
8:30 p.m. ESPN
Finally. Two heavyweights. We like the Buckeyes, who got shut out 31-0 in their "bowl" game last season, to rebound.