by John Walters
Tweet du Jour
Tiffany Haddish hitting on Leo DiCaprio is truly the best story that has ever been committed to paper (via @THR) pic.twitter.com/EppxFSDFCN

— Jarett Wieselman (@JarettSays) June 13, 2018

Starting Five
From Russia With Glove
The World Cup begins today! In just an hour or so, in fact. Thirty-two nations, none of them us. Even if the host nation is Russia, this event is a tribute to global community on Donald's 72nd birthday, of all days (We did not forget to wish you, "Birthday," Donald).
Go ahead and read Roger Bennett's World Cup guide for Clueless Fans/Americans from last weekend's NYT.
2. When Life Hands You Yemen…
Move over, Syria. Step aside, Rwanda. Whatchugot, Somalia? The World's Worst Humanitarian Crisis of 2018 is Yemen, where a civil war has been raging for some time. On one side you have rebels backed by Iran. On another you have the incumbent regime, which has drawn direct air and ground support from Saudi Arabia, which is backed by the U.S.A.
What could possibly go wrong? A recent assault by Saudi forces on the port city of Al Hudaydah has made it impossible to deliver food and supplies to millions Yemenis (Yemen may be Arab land, but it is not arable land). And you may ask, What does any of this have to do with whom LeBron will play for next season?, and that's fine, but a century ago your great (great) grandparents were wondering what the assassination of an Austrian prince had to do with Ty Cobb batting .400? And then look what happened…
Reportedly, eight million of Yemen's 28 million people are at risk of starvation ("Ya ate sand?"*). This story will catch you up on the details.
*Raising Arizona
3. MAGA? No, Gaga
Recently caught the trailer for A Star Is Born, a film that has only been made three times before (1937, starring Janet Gaynor and Fredric March; 1954, starring Judy Garland and James Mason; 1976, starring Barbra Streisand and Kris Kristofferson). This version due out in October, stars Lady Gaga and Bradley Cooper, who will also direct. It looks solid and if nothing else, Gaga will be performing at the Oscars next winter.
Not for nothing, but Cooper, 43, is an alumnus of Georgetown, which also produced Nick Kroll, 40, (starring in Operation Finale, out later this year) and comics John Mulaney, 37, Jim Gaffigan and Mike Birbiglia. Who needs a school of Foreign Service when you're an entertainment factory?
Another Georgetown alum? Paul Manafort.
But if you just CANNOT wait for a feel-good music film about a man and a woman, Nick Offerman is starring in a nice little indie about a father-daughter band called Hearts Beat Loud. It's currently playing in selected cities ("Please pray that your city is selected" *) and also includes Ted Danson, Toni Collette and Blythe Danner.
We love movies about bands or wannabe bands. Here's a quick list from just the past dozen or so years if you're just getting started: Once, Sing Street, Whiplash, Begin Again, Crazy Heart. Not a dud in the group.
*Letterman
4. The Mark of Zero
On Tuesday, May 1st, the New York Mets were 17-9. The Mets were coming off an off day and the day before that they'd blasted the San Diego Padres, 14-2.
Since the calendar turned from April to May the Mets are 11-27. They have been shut out six times (in just six weeks). They have scored two or fewer runs in 21 of those 38 games. The injury to power hitter Yoenis Cespedes ("a Cespedes for the rest of us"), out since mid-May, has certainly played a huge role in the power outage.
Meanwhile, in Jacob de From (1.01 WHIP) the Mets have the second-best pitcher in the National League (behind Max Scherzer) and a top 10 arm in Noah Syndegaard (1.18 WHIP). The pitching overall has been outstanding. The signature game of this wretched run came on June 3rd, when Met pitching struck out Cubs hitters 24 times but the Mets still lost in 14 innings, 7-1.
So what do the Mets do? Do they fold with two aces? Trade one? There's a team across the Long Island Sound with a surplus of bats who are in need of a No. 2 starter. Hmmm.
5. Turtle Beach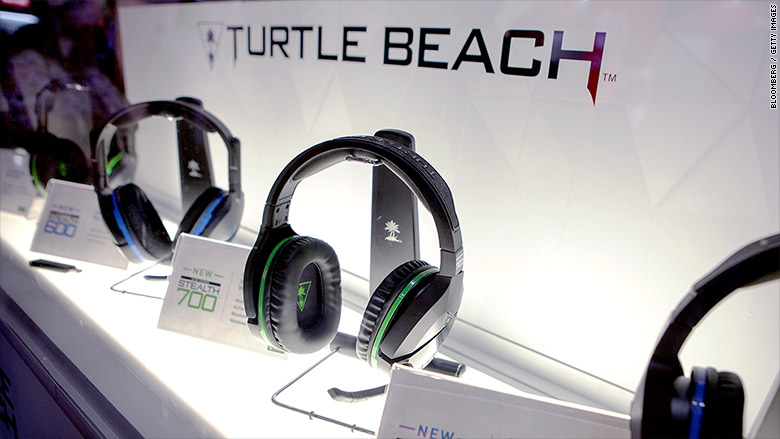 Yesterday a tweep (@NoFunJim) apprised of the stock price for the company Turtle Beach (ticker symbol: HEAR), a San Diego-based company that makes headsets. Shares of HEAR have soared in the past year as its headphones have become the earmuffs of choice for players of fortnite.
How much? On June 14, 2017, shares of HEAR opened at $2.96. Today, HEAR should open at around $23.35. That's a jump of eight times. Just yesterday shares rose nearly 13%. Is it too late? We don't think so. We dipped  in yesterday up to our ankles.
Music 101
Passionate Kisses
This song is so easy, so lyrical, so well-written, it should not surprise you in the least that it was written by Lucinda Williams (in 1988). Four years later Mary Chapin Carpenter  made it a hit. I'm sure Lucinda wonders why…
Remote Patrol
World Cup, Day 1
Russia vs Saudi Arabia
11 a.m. Telemundo, FOX
One country assassinates pesky journalists. The other assassinates women who get raped by their brothers. No wonder Donald Trump, whose birthday is today, is such a Yuge fan!