by John Walters
Tweet Me Right
Boban Marjanović and Kristen Chenoweth, who is at the Thunder game to sing the National Anthem pic.twitter.com/uSdOC6ygjK

— Bryan Keating (@KOCOKeating) October 30, 2018

If these two performed "Popular," MH contributor Katie McCollow would simply lose it.
Starting Five
1. No Big Deal…Or Is It?
The initial CFP rankings were released last night. Your top four schools: Alabama, Clemson, LSU, Notre Dame.
So you know where our affinity lies, but we really do our very best to be objective. So we're just trying to understand this. And we write all of this with the following proviso: Yes, we know LSU plays Alabama on Saturday and will probably lose and then, should the Irish win at Northwestern (no gimme), then they'd likely move in to that spot anyway. We know this.
Having said that (famous Curb truism callback), let's attempt to understand the logic of LSU ahead of Notre Dame. First, Notre Dame is undefeated and LSU is not. That's, you know, kind of a big deal.
Not good enough for you? Next, Notre Dame beat the No. 5 school (Michigan) in the CFP ranking. That's the best win of any of the top four schools. The argument is that LSU looked more convincing beating the No. 6 school, Georgia, than the Irish did against Michigan. Okay, we can buy that, but the Irish took the lead early against Michigan and led by two touchdowns at the end of the first quarter and for most of the second half. The Wolverines scored a late touchdown to make it a 7-point game (although CBS Sports' Tom Fornelli reported it in his story last night as a 3-point win….people make mistakes).
You can give LSU the slight edge in the Michigan vs. Georgia wins if you like, but bending over backward for the Tigers (whom we love, too), it's slight. I mean, aren't the Wolverines everyone's darlings and didn't the Irish own them for most of the game (oh, and still win)?
Third, you look at the auxiliary wins. LSU beat Miami and Mississippi State, both of whom are somewhat overrated. Notre Dame beat Stanford and Virginia Tech, both of whom have had relatively disappointing seasons. Myself, I'd still call the Cardinal the best of that quartet of three-loss teams.
Either way, it's splitting hairs between Notre Dame's and LSU's strength of victories, which means that the "-0" at the end of the Irish's record should be the deciding factor as opposed to the "-1" after LSU's.
And if it isn't, then here's a better question: Why isn't LSU ranked second? Clemson doesn't even have a win as good as LSU's or Notre Dame's (their best is at No. 20 Texas A&M) and they have the closest near-loss, to No. 19 Syracuse.
We get it: the eye test. Clemson does look better on film than everyone except Alabama. But this is where the SelCom always loses us: using data and/or analytics for some rankings and the eye test for others. It's very Nate Silver of them.
Finally, we'll say this. The best reason we can conjure for LSU being No. 3 is to soften the landing for Alabama in the unlikely event that the Tide fall in Death Valley this Saturday night. We can easily see the committee only dropping Alabama to 3, instead of further. We don't see Alabama losing, but it's a nice little insurance policy they've given the Tide.
2. Inside Job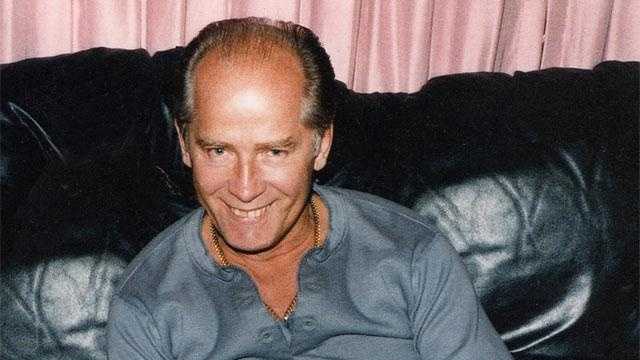 Notorious Boston-based mobster James "Whitey" Bulger was killed inside his prison cell yesterday morning, just one day after being transferred to a facility in West Virginia. ""He lived violently and he apparently died violently," said Dick Lehr, author of Whitey: The Life of America's Most Notorious Mob Boss. "It marks the full circle of a terrible life."
Folks will speculate as to the specific reason Bulger, 89, got fatally rolled in his jail cell, but we don't think it's a coincidence that the Red Sox won the World Series only two days earlier and that a lot of MS-13 members are probably Dodger fans.
3. Statue-tory Gape
Please, India, do not give Donald Trump any ideas.
Earlier today India unveiled the world's tallest statue, a 597-foot tall homage to  Sardar Vallabbhai Patel (so, yes, to someone you've never heard of). The monument is nearly twice as tall as the Statue of Liberty, so that if you were to put them side by side it would be another Kristen Chenoweth-Boban Marjanovic deal. Who was Patel? Turns out he was an independence leader and the first ruler of India following the termination of British colonial rule in 1947.
I mean, if anyone, we thought they'd do this for Gandhi. And if you're going to honor any Patel in this fashion, certainly you begin with Dev. And what's India going to do once it's inevitably uncovered that he owned slaves or sided with the Confederacy? On the other hand, we see a perfect backdrop for a Godzilla remake here, don't you?
4. Looney Vs. Clooney
The president took a swipe at Danny Ocean. You don't take a swipe at Danny Ocean without getting burned.
George Clooney's response to @realDonaldTrump after he called him a hollywood elite is a great read. pic.twitter.com/dif0dqdOmb

— Ozzymoto #Resists 🇺🇸 🇳🇴 🌊 (@Ozzymoto27) October 28, 2018

You may not love his films or his politics, you may have preferred Dr. Carter on E.R., you may still not forgive him for appearing on Facts Of Life, but Clooney is a genuinely good dude. And he's done a ton more work in Africa trying to improve people's lives other than simply sending his wife over there and then when she returns saying nothing more than, "Tremendous poverty. Tremendous."
You picked on the wrong "elite," Mr. Ultimate Elitist.
5. At Least Paul Westhead Is Happy
We did a little informal fact-checking last night and even though the NBA season is but a fortnight old, already 29 of the 32 clubs have surpassed 120 points in one game. The Warriors (149) are one of four clubs to surpass 140 points in a game and also posted 92 in the first half on Monday versus the Bulls.
Scoring is up. Way up. The Spurs beat the Lakers last week, 143-142, and you probably didn't even hear about it. Okay, there was an overtime period, but still. The Dubs put up 144 and 149 in just the past week…both times on the road.
The three teams who have yet to eclipse 120? One good club, the Celtics, and two poor ones: Orlando and Brooklyn.
We have barely watched a minute of NBA hoops this month, so we don't have an explanation for the spike in offense, but maybe it's all due to Pat Mahomes and the Air Raid offense?
Reserves
How about this song…
…coupled with this footage?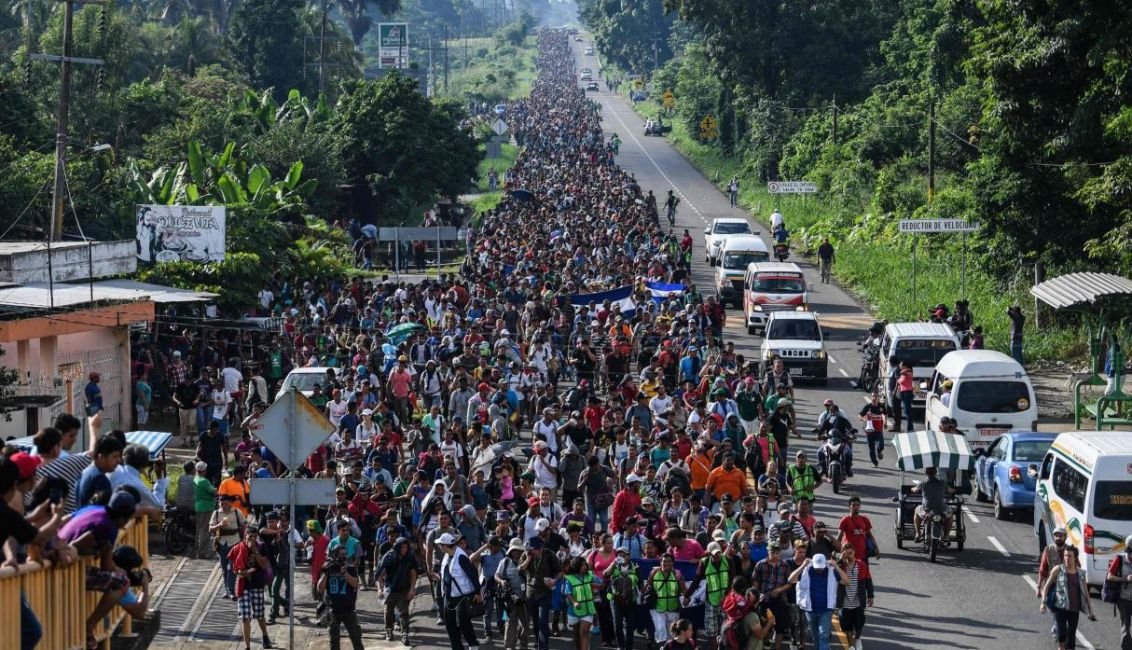 *********
The mistruth, the Wohl mistruth, and nothing but the mistruth. As someone tweeted this morning, "There's no prize for out-Carter Page'ing Martin Shkreli."
Odd. Jacob Wohl says he doesn't know nuttin' about Surefire Intelligence, the firm tied to the bizarre Mueller allegations. Take a look at the photos below of Mathhew Cohen, head of 'Surefire,' and of Jacob Wohl. pic.twitter.com/Q1rAW4wkPO

— Jane Mayer (@JaneMayerNYer) October 30, 2018
Music 101
You Never Even Called Me By My Name
There isn't a fraternity boy (or sorority girl) worth his (or her) solo cup in the SEC or Big 12 who isn't familiar with David Allen Coe's 1975 outlaw country classic, which was indeed penned by his good friend Steve Goodman. The song is not directed at a female, but actually at the insular Nashville music scene that never (until this point) let Goodman or Coe feel as if they were worthy. Goodman had actually written a previous classic "The City Of New Orleans" (Good morning, America/How are ya?) that Arlo Guthrie recorded and made a Top 20 Billboard hit in 1972, so he had a right to be salty.*
*If you've never listened to this, we recommend. It has a funny surprise in the middle.
Remote Patrol
The Pit And The Pendulum
9:45 p.m. TCM
It's Vincent Price night on Halloween night, with three other V.P. films besides this: House of Wax at 8 p.m., The Masque of the Red Death at 11:15, and if you're still up and want to be sure not to be able to sleep the whole night, tune in to House On Haunted Hill (the original in black and white, much scarier) at 1 a.m.