by John Walters
Tweet Me Right
Starting Five
Shot Rod
Do you think if I wait two weeks after the Mueller Report hits that anyone notice the craven timing of my resignation? No, Rod, no one will notice. You go right ahead.
Chase'd Off Twitter
Someone in the social media department of one of the world's most profitable banks thought it would be a good idea to remind folks that they could save money by walking instead of taking taxis and forgoing the daily Starbucks fix. That went over well.
It's not that the advice is bad, it's just that when the people dispensing it took a $12 billion handout from Uncle Sam due to their own horrible choices only 10 years ago, well, people haven't forgotten it. And to everyone who always says, "They paid it all back," here, take this delicious Shut Up Sandwich I just fixed for you. Most of us never had that opportunity.
Chase should really come out with helpful tips for 1%ers: You: Why is my bank account so low? Bank Account: "Stop donating to Bernie Sanders' campaign." You: Why is commuting so expensive? Bank Account: "Don't fly Blade to the Hamptons every weekend."
Endgame Of Thrones
Some enterprising cable channel—need not be HBO—should air a studio show in which military experts assess the Battle of Winterfell. We re-watched it last night and a second helping, plus the post-show analysis of Benioff and Weiss, clarifies a few things that were not as clear upon first viewing (let's face it; it was so dark that nothing was clear upon first viewing).
Strategery-wise (thank you, 43), we didn't understand sending the Dothraki out into the darkness versus an unseen foe. That was the first major mistake. Second, maybe if Bran is the most precious cargo in all of the world, you could've given Theon and his band of Iron Men a little more help. Third, we don't know how much suspension of disbelief had to be begged for Jamie, Brienne and yes, even Jon Snow, to have survived.
I'm sure there are more elements you could have thought up. Basically, the survival of the living world came down to a teenage girl making a near-impossible kill shot that involved changing hands in mid-air with a weapon. Paul George is correct. It was a bad shot.
Twins Wins
Future Hall of Famer Justin Verlander pitched an on-target gem at Target Field yesterday, limitng the Minnesota Twins to three hits. It wasn't enough for Verlander and the Astros, however, as one of those hits was a solo homer by Ehire Adrianza (not a household name) on a 3-2 pitch. The Twins win, 1-0, and now have baseball's second-best record (17-9) as we reach the final day of April.
Baseball's two top teams at this early juncture are the Tampa Bay Rays (19-9) and the Twins. In terms payroll they are ranked 30th and 18th, respectively. Yes, the team with baseball's lowest payroll has its best record.
One More Reason To Love Canadians
Music 101
Love Generation
What would happen if Bob Marley and New Order had a love child? It would probably be Bob Sinclair, the DJ who scored a massive worldwide hit with this (but not in the USA) in 2005. Note: The vocals are not by Sinclair, a French DJ, but by Gary Pine. The tune rocketed to No. 1 in Australia and Germany, but somehow never made the Top 40 (except on the dance charts) here in the USA.
Remote Patrol
Champions League Semis: Ajax at Tottenham
3 p.m. TNT
The first leg, from Tottenham Hotspur Stadium (we miss the name White Hart Lane already). We don't know why they're not airing Liverpool at Barcelona, either. Talk to Ernie Johnson.
Game 2: Rockets at Warriors
10:30 p.m. TNT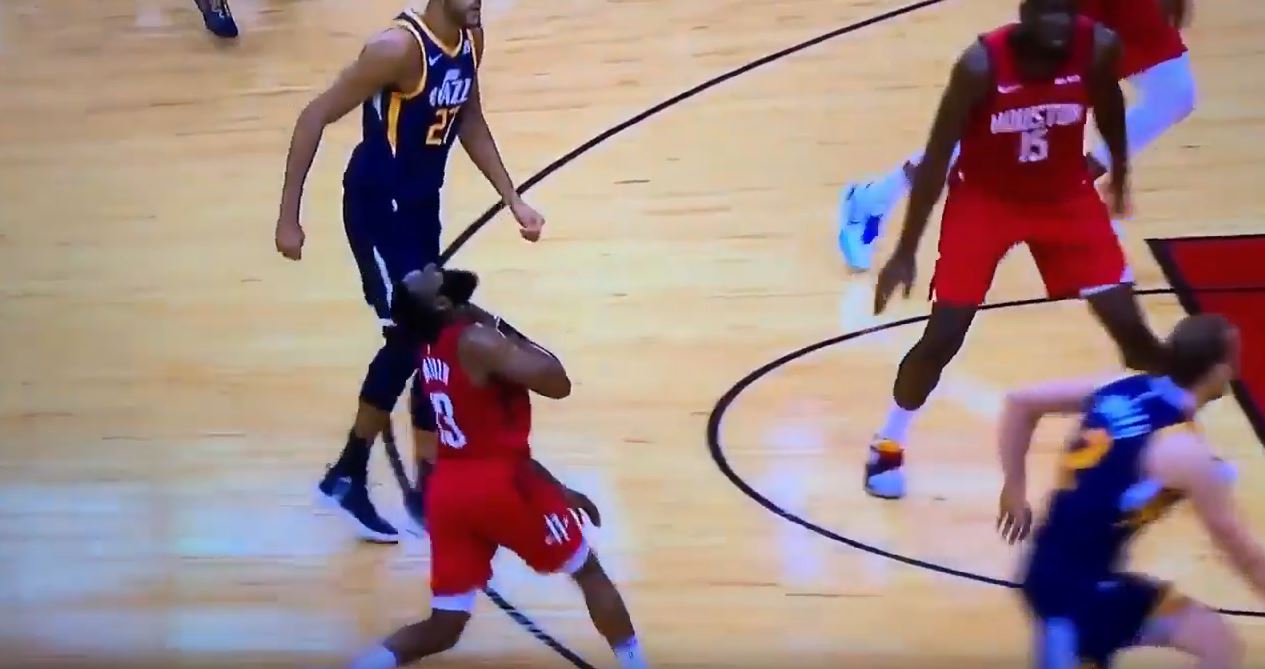 If this is not the de facto NBA Finals, it's the most star-studded series we're going to get this spring (possible exception: Bucks-Dubs). Come for the exceptional shooting, stay for the execrable flopping.