by John Walters
Tweet Me Right
and I don't even know what this is, but…
Starting Five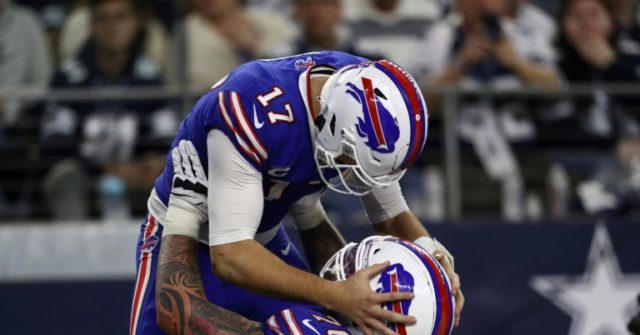 Buffalo Stampedes Cowboys*
*The judges will also accept "You Gotta Bill-eve"
The Dallas Cowboys just pulled off the rare feat of losing to two AFC East teams in the span of five days. Just a few days after falling 13-9 to the Patriots in New England, the lads with the stars on their helmets (shouldn't that make them the "Sheriffs?") fell to the Buffalo Bills 26-15 in Jerry World.
Dallas is now 6-6, or .500.
Buffalo is 9-3, or .750.
The Bills almost certainly won't catch the Patriots (10-1) and so they probably won't be a wildcard and therefore will not host a playoff game in their western New York home, but it would be nice.
The Buffalo Bills versus Dallas made for one of those rarest of match-ups yesterday, by the way: two 1980s TV shows going up against one another. Dabney Coleman against Larry Hagman, who ya got?
Pee-AT*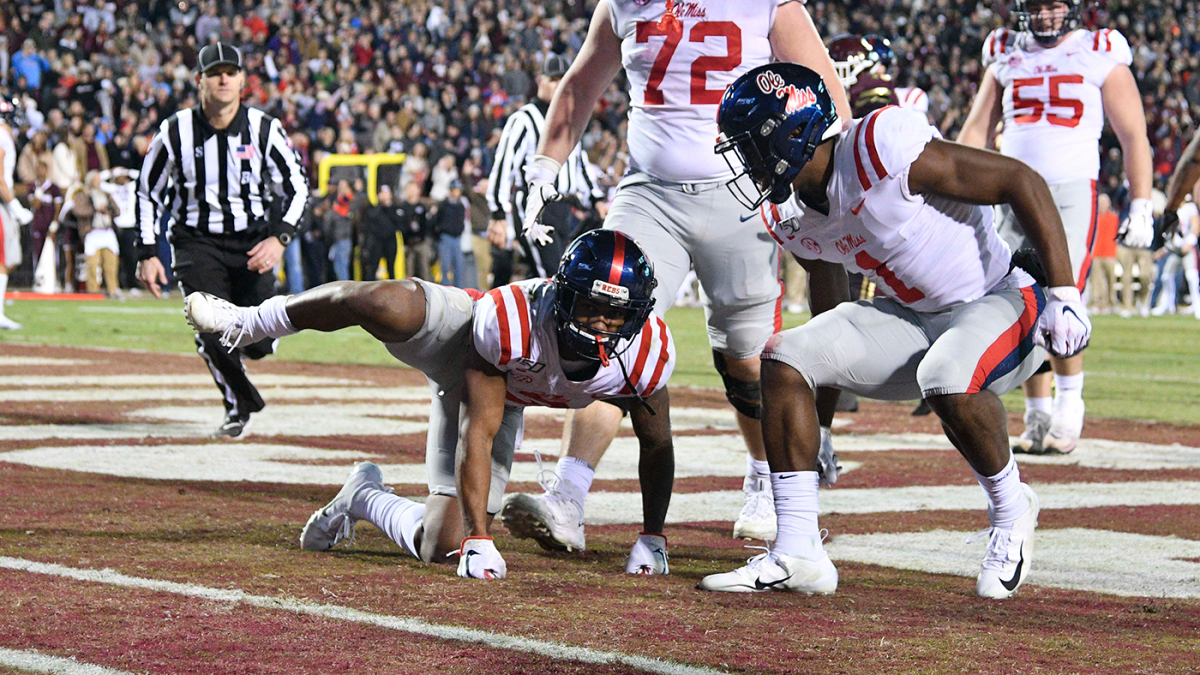 *The judges will not accept "Get a Leg Up"
Ole Miss trailed 21-14 in Starkville. The Rebels faced a 4th-and-24 from their own 14-yard line with 0:50 remaining. Then quarterback Matt Corral, who'd been the starter at the beginning of the season, lost his job, and then come back in the Egg Bowl to reclaim it, hit Braylon Sanders with a 57-yard strike. A beauty.
Ten whole plays later Corral found Elijah Moore for a two-yard touchdown pass but before Ole Miss could have a serious discuss about whether or not to go for two or overtime, Moore mimicked peeing like a dog in the end zone—it was National Dog Show day, after all—which cost the Rebels 15 yards.
The resulting 35-yard PAT sailed wide right. Ole Miss loses 21-20. There's no cure for stupid.
Rule No. 1 Strikes Again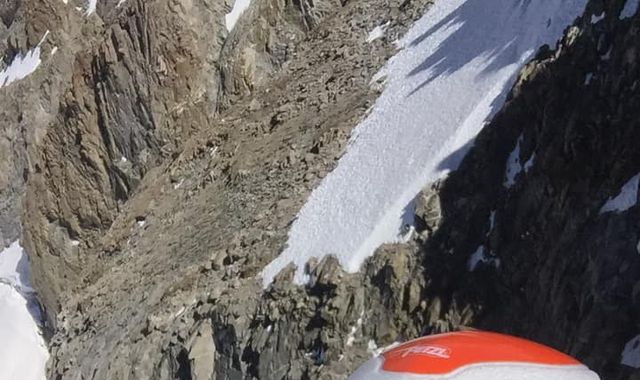 Free solo climber Brad Gobright has fallen to his death while pursuing his craft in Mexico. Gobright, 31, was actually abseiling with a partner when something popped and both men fell. Gobright fell about 1,000 feet to his death while the partner, Aidan Jacobson, crashed through shrubbery and landed on a ledge and survived.
Abseiling is where two climbers rappel from opposite ends of the same rope, using each other's bodies as counterweights. The pair were climbing El Portrero Chico in northern Mexico.
Gobright once held the world speed record for free solo'ing the nose of El Capitan. He was no weekend climber.
Doctor, Doctor
In Ohio, legislators introduce a bill requiring doctors to "reimplant an ectopic pregnancy" into a woman's uterus or face charges of "abortion murder." The problem is that the procedure that legislators would require to perform does not exist in medical science. Seems like kind of a big problem, no?
Five Films: 1965*
*We toyed with the idea of skipping ahead to 1966 just to see Susie B.'s head explode because she'd wonder if we had done 1965 on Thanksgiving Day and she'd somehow missed it, or if we'd simply forgotten what year we were on, but mostly because it has musicals (or, one major one) and this would absolutely infuriate her that we'd bypassed it. In the end, we just could not be this cruel. But we were tempted…
The Sound Of Music: Like West Side Story, a perfect film (and the better of the two Nazi-inspired musicals of this decade). The Austrian Alps make a terrific backdrop for the best collection of tunes ever to appear in one movie. Contrary take: a nun in the novitiate turns her back on God for wealth and a hot dude. 2. Doctor Zhivago: Do David Lean and Sir Alec Guinness have something they'd like to tell us? This is Guinness' third appearance in a Lean epic, all as a character with a different nationality: British, Arab and Russian. Of course, it's Omar Shariff's film while Julie Christie is impossibly fetching. We finally watched this for the first time last winter—you have to see it in a hibernal setting—and while it's tragic and sad, just like Russia, it's a film that stays with you. And as long as it may be, it's still shorter than reading a Russian novel. Worth noting: Shariff was not even nominated for Best Actor and while Christie beat out Julie Andrews for Best Actress, it was not for her work in this film but in Darling. Weird. 3. Here is where it gets sticky because we haven't seen a lot of the supposed best films from this year, but of the remaining ones we have, here's how we rank 'em: 3. A Charlie Brown Christmas: Could you get away with an animated child character quoting directly from the Gospel according to Luke these days or is the War on Thanksgiving already lost? 4. Thunderball: When Netflix put all the James Bond films on its service (with the exception of "You Only Live Twice"), we were down with seeing all of the Sixties movies. This one has the most sophisticated underwater gang fight ever filmed. What a climax. 5. Faster, Pussycat! Kill! Kill! : The definitive Russ Meyer film and one of our favorite movie titles. And yes, Susie B., I nearly put "How To Stuff A Wild Bikini" and "Beach Blanket Bingo" in a two-way tie here, but ultimately chose against it.
Music 101
It Won't Be Wrong
We've become infatuated with the songs we've discovered from watching "Echo In The Canyon" on Netflix the other night. The Byrds released their massive breakthrough album Turn! Turn! Turn! on December 6, 1965, and this was the album's second song after the legendary title track. The song's producer was Terry Melcher, who occupied the house that Charles Manson would later target for an August, 1969, murder spree because it was Melcher who would blow off Manson's attempt to be taken seriously as a musician. That handsome dude in the middle of this video playing the maracas who looks more as if he should be playing tight end for the Dallas Cowboys is Gene Clark, who would write many of the band's hits and also have an affair with Michelle Phillips—one of her suitors that hubby John would grow tired of having to deal with. And yes, on the far right that's David Crosby. The dude with the cool specs is Roger McGuinn, who was always the cornerstone of the band.
Above, the soundtrack version featuring Jakob Dylan and Fiona Apple.
Remote Patrol
Saturday
Ohio State at Michigan
Noon Fox
This one should be fun from Ann Arbor. The Buckeyes were recently elevated by the Sel Com to No. 1 in the nation. The Wolverines have won their last four games by a combined score of 166-45. It's gonna be closer than you think in the Big House.