by John Walters
Portland
In Portland a white man who belonged to a group called Patriot Prayer was fatally shot in the chest on Saturday night. The name of the victim has not been released and no suspects have been identified.
Earlier in the evening a caravan of approximately 600 vehicles (mostly Chevy trucks?) entered the city, the sight of protests and often vandalism the past three months, as part of a pro-Trump rally.
Meanwhile the president is planning on visiting Kenosha, Wisc., on Tuesday.
Trump keeps stumping on "law and order" which, of course, is a dog-whistle for "stamp out free speech." Here's what we know: the president is taking the side of vigilante groups and, hilariously enough for a man who refuses to comply with legal decisions and pardons convicted criminals right-and-left, pretends to care about upholding the law.
What he really wants is to stoke a race war and promote white fear. Here's Oregon governor Kate Brown: "But despite the President's jeers and tweets, this is a matter of life and death. Whether it's his completely incompetent response to the pandemic, where nearly 200,000 have died, or his outright encouragement of violence in our streets: it should be clear to everyone by now that no one is truly safe with Donald Trump as President."
It's incredible how little respect Trump commands from many politicians. It's even more incredible that they're right.
Buffett at 90
Billionaire Warren Buffett, who unlike fellow super-rich peers Jeff Bezos and Bill Gates, never created a mega-company out of thin air (other than his own holding company, Berkshire Hathaway), turned 90 yesterday. What do you get for the man who owns everything?
Being the savvy investment guru that he is, Buffett issued a 2:1 split on himself, which means that there are now two Warren Buffetts who are each 45 years old.
If you ever saw the Netflix documentary on Buffett, you know he has a genius for understanding how to grow wealth and a void of knowledge in places the rest of us would take for granted. His ex-wife tells the story of being sick and nauseous in bed, and sending Warren down to the kitchen for a pot so that she'd have somewhere to vomit. He returned with a frying pan.
It should be noted that Buffett, the world's third-richest man with a net worth of around $80 billion, has given away most of his earthly wealth while still here.
Gone Too Soon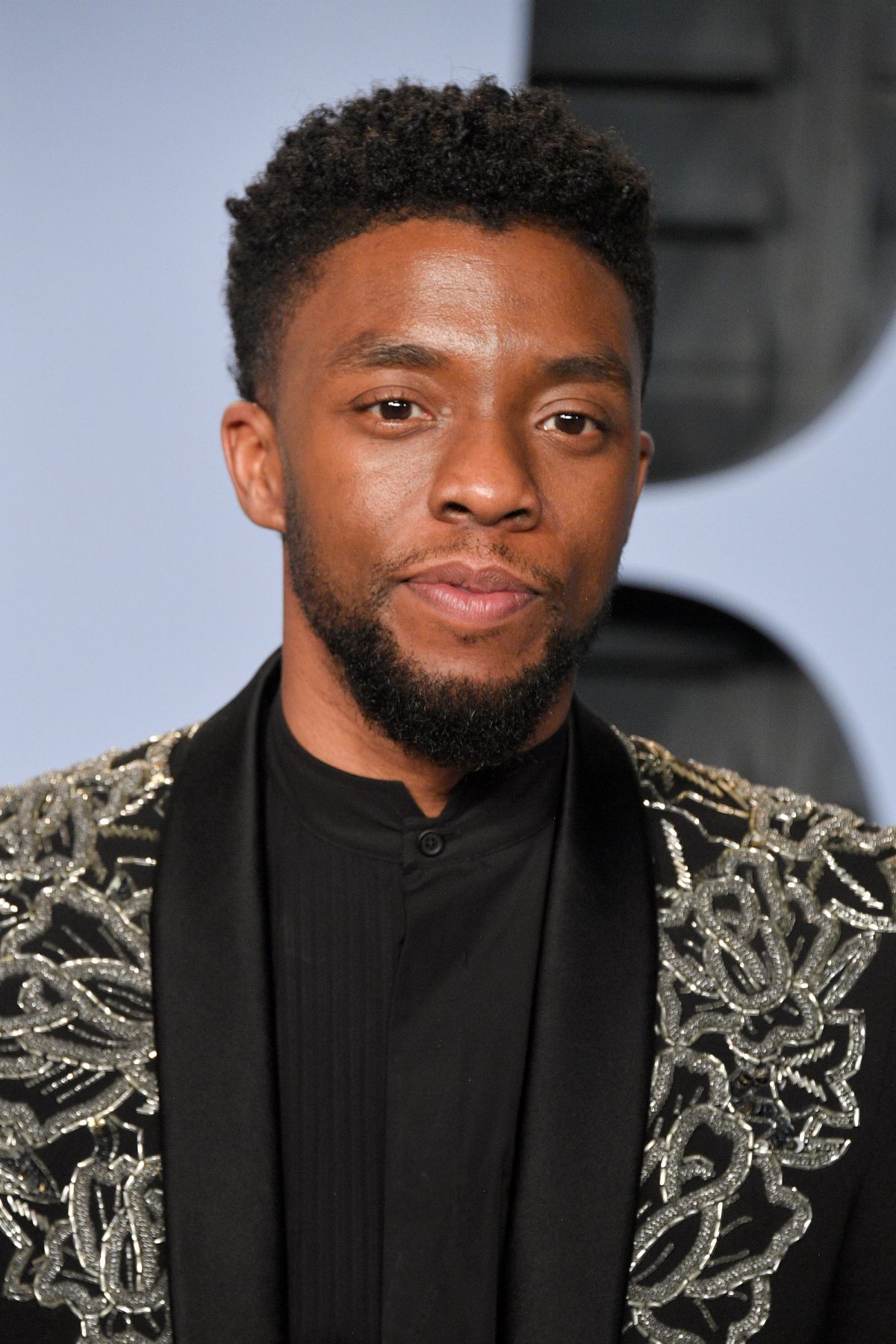 Actor Chadwick Boseman, who portrayed both Jackie Robinson and James Brown in biopics, died over the weekend of colon cancer. He was only 43.
The Howard University grad gained international fame when he played the lead role of King T'Challa in Black Panther. That film was released in 2018, some two years after his first cancer diagnosis. Baseman's illness was kept secret.
He also played an ill-fated soldier in Spike Lee's Da' 5 Bloods, released earlier this year on Netflix. Our personal favorite memory of Boseman comes from this SNL sketch, where the South Carolina native reprised his T'Challa/Black Panther character for the recurring "Black Jeopardy!" sketch.
The Tip Of The Iceberg
After last week's Republican National Convention, we got to thinking about the 1997 film Titanic. We remembered how at the time Billy Zane's pretentious and superficial Cal Hockley was the villain and Leo DiCaprio's penniless but adventurous Jack Dawson was the hero.
And we wondered how anyone watching Titanic in 2020 could do anything but see that Cal is Trump's Republican party and Jack is Joe Biden's Democratic party.
Cal is slimy, insincere, dishonest and corrupt. He literally frames Jack Dawson for stealing a watch, knowing that it will result in his likely death. He only cares to possess things, not to actually love them.
Jack is, as he says, happy "with the air in my lungs" and "taking life as it comes." He is more comfortable in steerage, but his lust for life attracts Rose (I'm not sure what she's a metaphor for, but pretty sure Titanic is the good ol' USA and the iceberg is November 3rd). And that scene in which Titanic's crew are locking the steerage folks on the stairwell as the ship begins to sink, well, that's good ol' "law and order" (as is the officer shooting the male steerage passenger who comes too close to the lifeboat, as Micah notes).
Anyway, what has happened to us as a country that so many Americans are now identifying as Cal? Worth noting: Cal, coward that he is, does survive. Jack, our hero, dies nobly. But he does die. Maybe that's all that matters to these people.
p.s. We've often wondered if Zane was too good a villain for his own good in this film. He was so loathsome, it only proves what a fantastic job he did. But did it hurt his career? Was he so inextricably linked to Cal that casting directors were unable to see him as anyone else? How many other big roles did Zane land after this?
Putt-Putt Golf
Two magnificent putts to close the BMW Open or whatever in Somewheresville, Illinois, yesterday. First, Dustin Johnson buries a 45-footer to force a playoff, and then Jon Rahm takes him out in the playoff hole with a 66-footer. Wowza.