by John Walters
Major Event In Cleveland
In the city by Lake Erie, baseball's best pitcher took on its most offensively potent lineup. This one got late early.
As a rust-colored sunset loomed behind, the announcers were just finishing saying that Shane Bieber had led all of baseball in Wins, Strikeouts and ERA (pitching's triple crown) when D.J. LeMahieu, who led all of baseball in batting average (.364), stroked a patented opposite-field single to right. The next batter, Aaron Judge, took a Bieber fastball beyond the right-center field wall.
The Yanks would go on to win 12-3 in Cleveland. Elsewhere, Minnesota lost its 17th consecutive postseason game ("Not great, Bob"). Oakland and Tampa Bay also won. Today we have five games, beginning at 9 a.m. local time.
Disgrace Debate
Elsewhere in Cleveland…
Who won last night's Biden-Trump debate? I did… by not watching a moment of it.
Now, I will admit that I followed along on Twitter and at one point when I snuck into the kitchen I heard the president repeating the line "super predator" at Joe Biden and wondered how come, every time Donald Trump said it, Biden didn't interrupt, "Women call you what?" Or why Biden did not invoke "Herman Cain" when Trump stated that there were no ill effects from the Tulsa rally. And I did see a clip of the now historic "stand back and stand by" moment.
As CNN's Jake Tapper summarized, "Donald Trump has come to the realization that he can't win and now he wants to take all of America down with him." The United States: Donal Trump's latest failed enterprise.
Can Dabo Be Apolitical?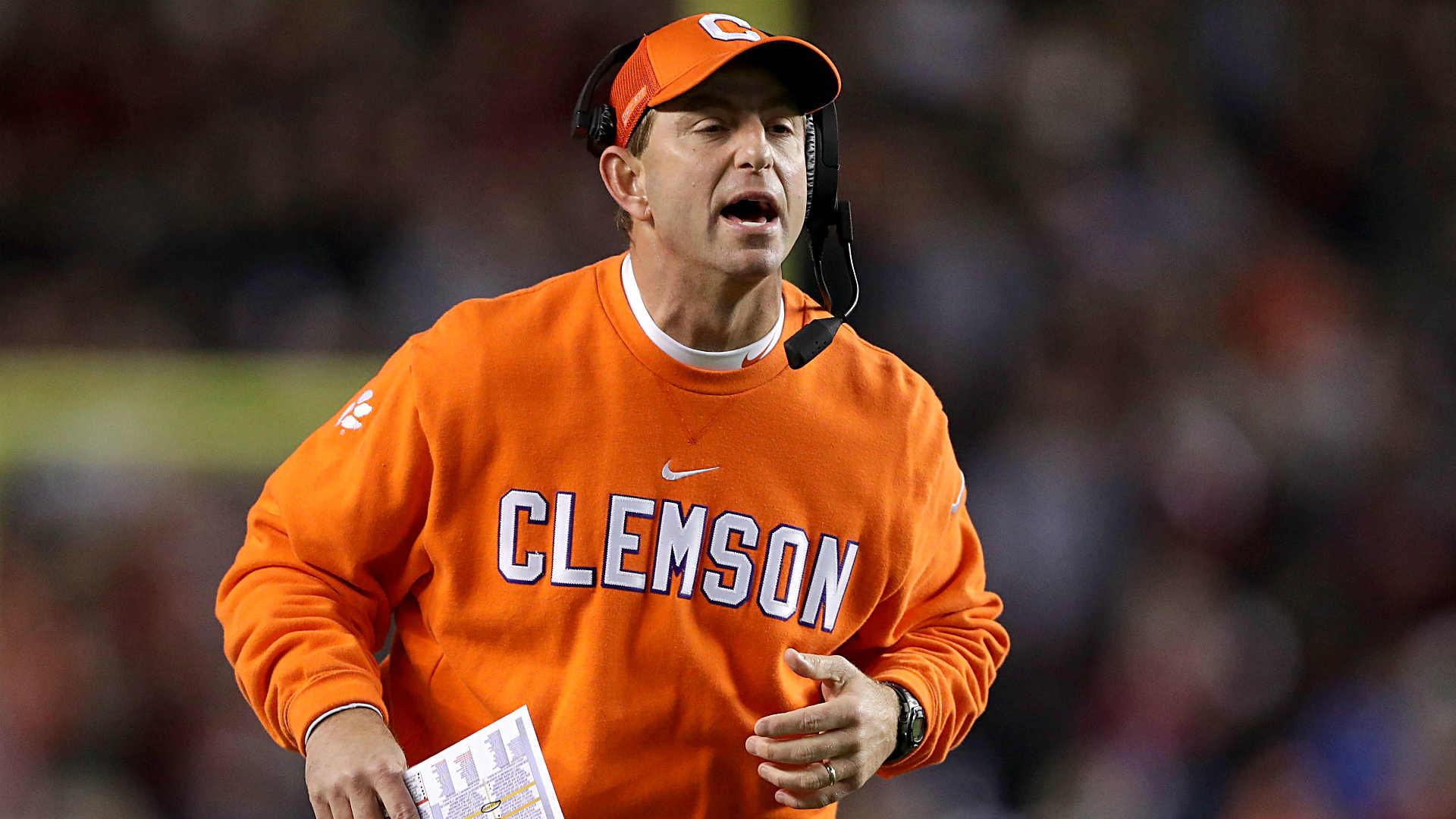 In a sports environment in which NBA players wear "SAY HER NAME" and "BLACK LIVES MATTER" on their uniforms where their own surnames once were, taking no stand at all can be seen as being on the other side? Is that right? Or fair?
Clemson coach Dabo Swinney was asked about social justice messages on uniforms two nights ago and he gave a clumsy answer that reminded all of us the bubble in which he lives (it's literally a practice bubble). Cabo said that he supports "common sense causes, not political organizations."
We here at MH feel that it's any program's right not to use its uniforms as a platform for social protest, just as much as it is the program's right to do so. Perhaps a better way to come at that would be if Dabo asked why Clemson doesn't just put "BLM" on its helmets and change its uniforms to black all season? And if someone said, "Well, you don't need to go that far" his reply should be, "The degree to which we'd go isn't the point. The point is that you feel you have the right to dictate what we should do with our uniforms. Not having a 'BLM' sticker doesn't mean we don't support it. It means that we won't use our football program as a bumper sticker."
Simple. Call us, Dabo. We can help.
Like This, See?
Here's Louisville hoops coach Chris Mack calling out instate rival John Calipari and Kentucky for ducking their contest. It's now on again.
RIP, Helen and Mac
Singers Helen Reddy and Mac Davis, both of whom appeared on The Mike Douglas Show in my youth, both passed away yesterday. Both, I believe, were 78.
Reddy's iconic "I Am Woman" hit became an anthem for the feminist movement ("Yes, I am wise/But it's wisdom born of pain/Yes, I've paid the price/But look how much I've gained"). Davis, a curly-haired country singer, sang "Baby, Baby, Don't Get Hooked On Me" and also was pretty darn good as an NFL QB in North Dallas Forty.