by John Walters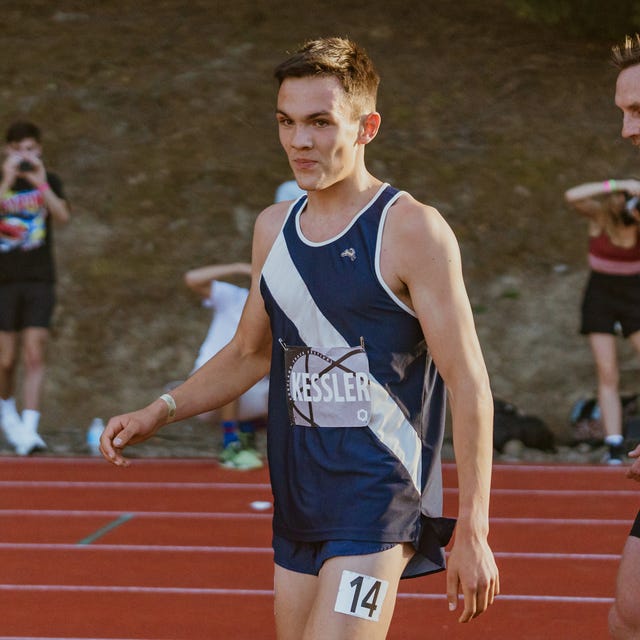 Teen Exceeds Speed Limit
This is Hobbs Kessler of Ann Arbor, Mich. Over the weekend at the Portland Track Invitational Kessler ran a 3:34.36 in the 1500. That time not only breaks the U.S. high school record but also the U.S. collegiate record. It's good as an Olympic qualifying time. Hobbs is heading to Northern Arizona University in the fall, but first he's headed to the Olympic Trials in Eugene in three weeks.
Kessler's time beat the extant high school record, set 20 years ago by Alan Webb, by nearly four whole seconds. That's crazy. He bettered Notre Dame's Yared Nuguse's collegiate mark of 3:34.68 set just two weeks earlier.
A Day That Should Live In Infamy
One hundred years ago today, in Tulsa, Okla., a bunch of cowardly and scared white supremacists destroyed a flourishing black business district known as Greenwood and murdered approximately 300 people. They burned the area to the ground. See, they say wanted segregation, but what they also wanted that they failed to mention was degradation. Or, as Carol Anderson wrote in her book White Rage, "The trigger for white rage is black advancement."
Ironic that this centenary is taking place on what white America recognizes as Memorial Day.
This area was known as Black Wall Street because black-owned businesses were flourishing. And that terrified them. So, being white nationalists and deplorable humans, they committed mass murder on a scale rarely seen.
This weekend former National Security Advisor Mike Flynn, who should be behind bars (as opposed to backed by Barr) spoke at a QAnon conference in Dallas where he wondered aloud why a military coup like the one staged in Myanmar ("Minimar," he said) cannot happen here.
Very little has changed in a century.
Me And Helio Down At The Brickyard
At Sunday's Indianapolis 500, Brazilian Helio Castroneves earns his fourth career milk shower, his first since 2009. If you're paying attention in 2021:
Super Bowl MVP Tom Brady (his 7th SB win) is 43.
PGA Championship winner Phil Mickelson (his 6th major) is 50.
Castroneves is 46.
And the top seeded men's player at the French Open, which began yesterday, is Rafael Nadal, who turns 35 on Thursday.
Sam I Am
The winner of this year's Jeopardy! Tournament of Champions is Sam Kavanaugh, a substitute teacher from Minneapolis, Minn. Maybe now he'll earn a full-time teaching position somewhere. Kavanaugh lapped the field in the two-day event that aired last Thursday and Friday, winning more than $68,000 in the competition. As the winner, though, he takes home $250,000. Not too shabby.
Kavanaugh had won $156,000 during a five-day streak of wins on Jeopardy! in 2019 when Alex Trebek was hosting. He knew he'd qualified for the Tournament of Champions, and when he lost his teaching gigs due to the pandemic last year, he devoted all of his time to studying for the T of C. Studying pays off.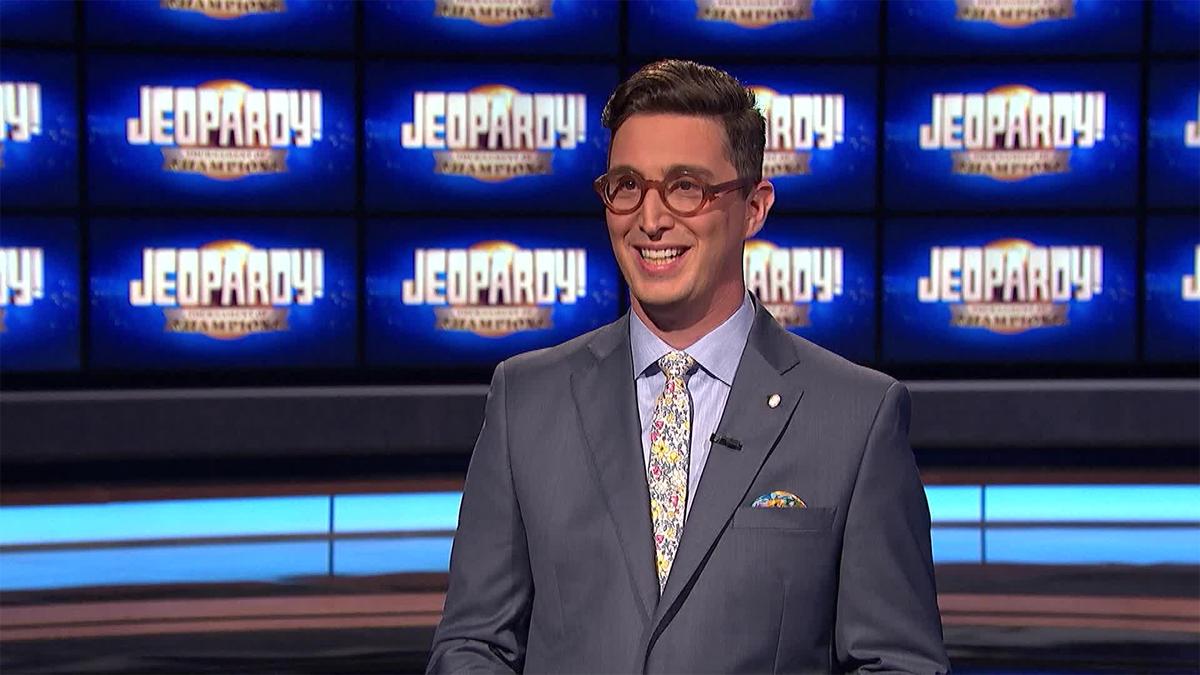 An unofficial winner, in our minds, of the T of C was guest host Buzzy Cohen, who handled the duties the past fortnight. A former T of C champ (2017), Cohen possessed the perfect energy and acumen for the gig. He'd make a worthy successor to Trebek.
A Trio Of R.I.P. Worthy Gents
Three well-known figures all died over the weekend. First Gavin McLeod, whom you either know as Murray Slaughter on The Mary Tyler Moore Show or as Merrill Stubing, the captain of the Pacific Princess on Love Boat, passed. He was 90. Has a TV actor ever played two more dissimilar characters?
Then Mark Eaton, the former NBA shot-blocker extraordinaire for the Utah Jazz, died in a bicycle accident. Eaton was 64 and 7'4″. Oddly, that's the second catastrophic bike accident to take place in Utah this past few months involving a 7-foot plus center who played part of his career in Utah (the other was Shawn Bradley, who was left paralyzed). A two-time NBA Defensive Player of the Year, Eaton averaged 5.6 blocks per game in 1984-85, which remains the highest single-season average since the league began tracking the stat.
Finally, musician B.J. Thomas passed. Thomas, whose "Raindrops Keep Falling On My Head" won the Oscar for Best Original Song and hit No. 1 on the Billboard charts for four weeks, was 78. Thomas did not write the tune, Burt Bacharach and Hal David did. They offered it to Ray Stevens, who turned it down. Thomas recorded it in seven takes—Bacharach hated the first six.
The song was an odd choice for a Western (Butch Cassidy & The Sundance Kid) but something about it playing as Paul Newman's Butch rode a bicycle around the yard clicked. It was a massive hit, back when music lovers used to buy singles. Thomas did write and record "Hooked On A Feeling" (1968) and "Another Somebody Done Somebody Wrong Song" (1975). The version of "Hooked On A Feeling" that you knew was actually covered by Swedish group Blue Swede, who uses the "ooga chaka ooga ooga" intro you know so well. That version hit No. 1 in '74.
The Kid
…took it on the chin this weekend. We wondered why he'd do a parlay, but he just had to, and the Nets lost Game 3 in Boston. It's their only defeat in four games versus the Celtics in the series. Then on Saturday he took Man City and Pep Guardiola in the Champions League final. Frantic texts from The Kid on Saturday as Pep changed his lineup, dropping a midfielder into the defensive backfield before the match. The Kid thinks Guardiola has a little Darell Bevell in him, too smart for his own good, and he self-sabotages his squads in big games. Does something different just to prove that he's different as it costs his squad. As an ND football fan, all's I can say is, "Run the damn ball."
Then again, Pep sounds a little like The Kid these past two weeks. Attempting reverse lay-ups when the gimme dunk is right there.
He's now 9-6 and at $895, or $105 under water.
Today he likes Serena Williams minus-$300 over Irina-Camelia Begu of Romania in opening round action rom Roland Garros. That's $300 to lose, $100 to win.