by John Walters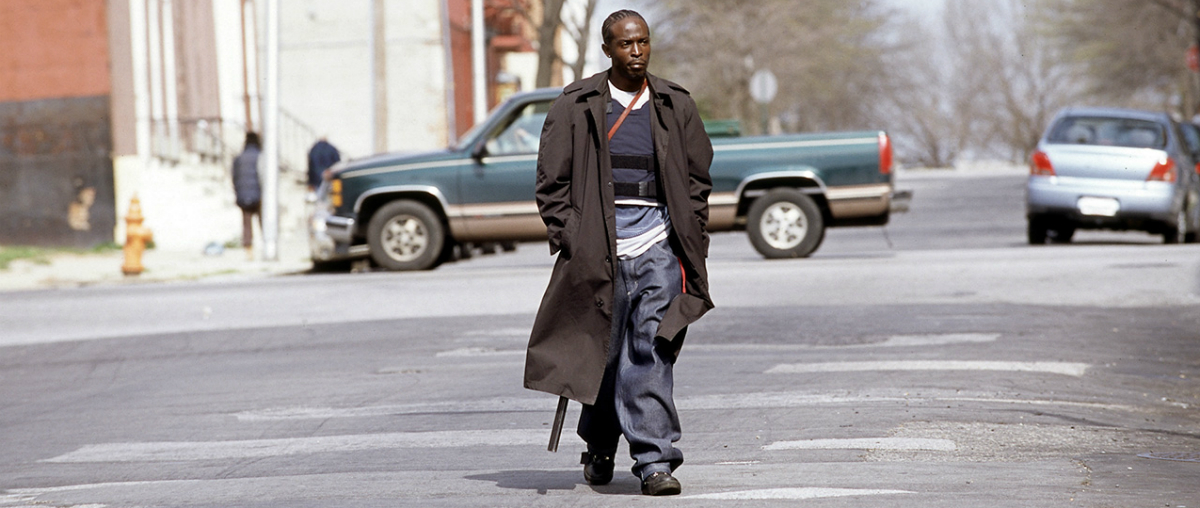 Farewell, Omar
If you've never watched The Wire (HBO), that's something in your life you need to change immediately. If you have, then you know what an unforgettable character Omar is. Last Sunday Michael K. Williams, the man who played Omar (as well as other memorable characters on Boardwalk Empire and The Night Of), was found dead in his Williamsburg, Brooklyn, apartment. Apparently of a heroin overdose.
It was Omar who famously said, "You come at the king, you better not miss." Omar was an inspired character, a fearless, trenchcoat-wearing, bad mamajamma who stole from drug dealers. You don't do that. He was like a phantom; they feared him because he seemed to just disappear into the shadows. The character was also gay, which just added to the uniqueness of Omar.
Williams was also phenomenal in The Night Of. He sorta reminds me of the black Phillip Seymour Hoffman. A gifted actor who owned every scene in which he appeared and then died, alone, of a drug overdose, in New York City. Williams was 54.
Teenage Dream
The "women's" singles final at the U.S. Open will feature two fetching, charming teenagers from friendly nations: Laylah Fernandez of Canada, who turned 19 earlier this week, and Emma Raducanu of Great Britain, who is 19.
Fernandez is ranked 73rd in the world; Raducanu, 150th. Needless to say, it's the first Grand Slam final for either young lady. It's also the first U.S. Open final between two teenagers since Serena Williams defeated Martina Hingis in 1999.
Munnlaney?
On one side of the coin, you've gotta give John Mulaney credit for appearing on his close friend Seth Meyers' show and being so forthcoming. This was cracklin' good television.
On the other, the veneer of our Catholic school nerdy boy man is now off. Some of Mulaney's best bits ("You buy the cow") now come off as, if not phony, then at least not standing the test of time. Nobody's perfect, of course, but comedians are supposed to use their lives as material for their sets. In so many ways, Mulaney was hiding his. All those hours he spent serving as the responsible big brother to Pete Davidson to keep him off the wayward path? Who was shepherding whom?
And I know I sound a little like a jilted lover—or Mulaney's ex-wife, who has kept her dignity throughout this awful stretch—but it sure sounded weird to hear Meyers congratulate his good friend for becoming a dad to-be. In the past year Mulaney has left his wife, gone into rehab twice, gone totally Hollywood by hooking up with a B-list celeb (Olivia Munn) who's dated a Hall of Fame quarterback (Aaron Rodgers), and now impregnated her.
You have to wonder if Mulaney got the Rodgers Rate there…
Life is messy. And you hope better days are ahead for this man whose ceiling is higher than anyone of his generation. But remember that character he played in the classic SNL game show skit, "What's That Name?" He doesn't come off too much better in person right now.
Just The Vax, Ma'am
President Biden steals a page from Texas Gov. Abbott's playbook. You wanna hand out a $10,000 punishment for aiding and abetting an abortion? Here's a $12,000 punishment for working for a company of more than 1,000 employees and not getting vaccinated. I pity the unvaccinated Uber driver in Plano who drives an expectant mother to the clinic. That's a $22,000 bill right there.
Biden noted in his speech that "even Fox News" has a vaccination policy for its employees. I wonder if that snippet made it onto Fox News… or OAN… or NewsMax.
Go, go, Joseph/You know what they say…
The Bucs Start Here
The Tampa Bay Buccaneers, last seen winning the Super Bowl in their own stadium, kicked off the NFL season last night by hosting America's Team. And Tom Brady's charmed life just continues as they eked out a 31-29 win with the help of an uncalled offensive pass interference that would have negated the final, field-goal winning drive.
Odd. Tom Brady being helped out by the zebras in a game-winning drive. Has that ever happened?