by John Walters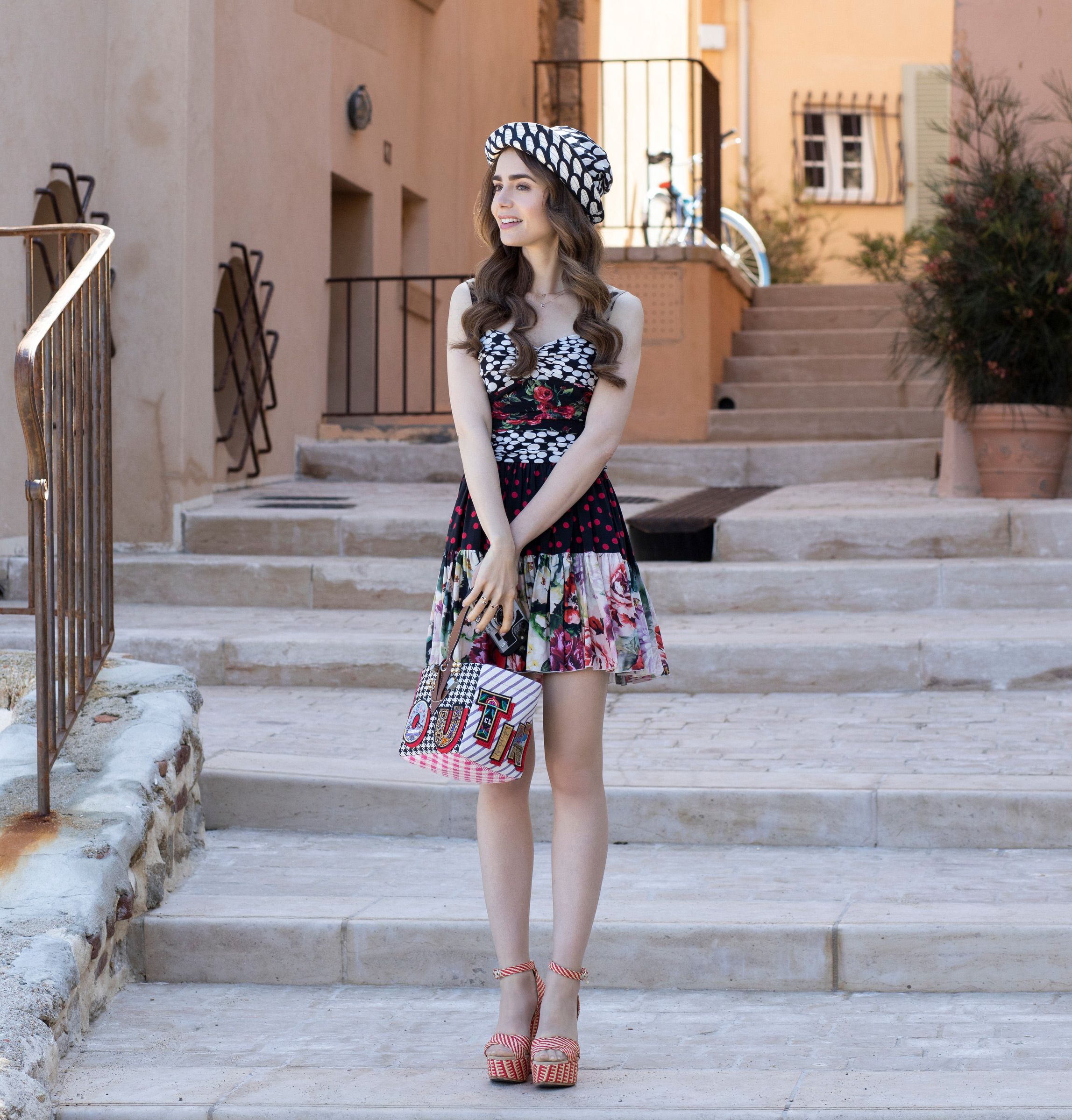 Gaul-ty Pleasure
Emily Cooper (Lily Collins, above) is what you might refer to as a "Paris-ite." The latest iteration of An American In Paris, Cooper is a Chicago-based marketer who is spending a year abroad at a subsidiary company, Savoir, while barely learning to learn the local language. If you've seen Emily In Paris on Netflix, you'd know that Collins plays Cooper as confident but often, what's that French word…. naive?
It's a fun show with a dreamy male chef who looks more like Tom Brady's kid brother. What really stands out, even more so than Paris, are the costumes. Sacre bleu! If Emily's apartment could ever even hold all the outfits that she models on the show, that would be the greatest miracle in France since the Virgin Mary's appearance at Lourdes.
Portal Kombat
Oklahoma quarterback Caleb Williams, a sophomore-to-be, has entered the transfer portal. Last autumn Williams unseated Spencer Rattler, the putative No. 1 overall pick in next April's draft, in Norman. Rattler has since entered the transfer portal and announced that he will play at South Carolina next year.
After Williams announced he was portal-bound, Dillon Gabriel, who played at UCF last season and had announced he was transferring to UCLA, had a change of heart and announced he was transferring to Oklahoma (whose head coach, Lincoln Riley, transferred to USC last month). But Williams may opt not to transfer. In which case, would Gabriel remain in Norman longer than two minutes? Meanwhile, who is the father of McKenzie's love child? Will Sheena and Sebastian get back together? When Dr. Kildare's car plunged off that seaside cliff, were there two or three passengers in the Ferrari? Tune in next week on, As The Portal Turns….
NoVax Djokovic
Earlier this morning it was reported that the Australian Open had granted Novak Djokovic a "medical exemption" (read: He's not vaxxed) to compete in their Grand Slam tournament. Then the rest of Down Under went upside down in righteous indignation, since that ocean-locked nation has been severely locked down since the pandemic began.
Now it is being reported that NoVax, who has won the Aussie Open a record-nine times, including the last three, is not being allowed into the country. Australian Open? Australia Closed.
Coup Koo
Peter Navarro has always been more of a Donald Trump Goon Squad guy (think Rudy, Larry Kudrow, Pillow Guy) than a true Axis of Evil villain (Pompeo, McConnell, Bannon). One reason he'd be killed off early in the film, by his own crew, is that he 1) he's too proud of himself and 2) he talks too much.
Not sure what motivated him to appear on Ari Melber's MSNBC show and give the Jan. 6 Committee more ammo, but that's what he did las night (Melber: "You realize you're describing a coup?"). Navarro has always been a charlatan; he used to appear pretty regularly on CNBC. For all I know he still appears on Joe Kernan's early morning show, which we swore off a few years ago. Regardless, this is a man who once invented an expert, an anagram of Peter Navarro, and placed him inside of his own book as a reputable source supporting his economic theory.
They're all grifters, folks. And white supremacists. It's not that hard to figure out.