https://mediumhappy.com/?p=1680
Starting Five
1. Tuesdays are off days for players during the NFL season. Victor Cruz of the New York Giants used his to visit the family of Jack Pinto in Newtown, Conn. Cruz's pilgrimage was made without fanfare or cameras. To echo the words of Chris Chase of the Big Red Orb (i.e., USA Today sports), "You're a good man, Victor Cruz."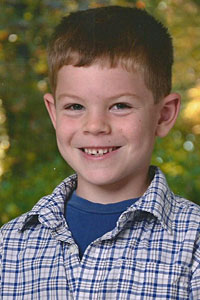 2. The Wisconsin Badgers will name Utah State's Gary Andersen as their next football coach, thus assuring that Boise State's Chris Petersen will not be the only FBS-level coach of Nordic descent to have his surname serially misspelled.
3. President Barack Obama is named Time magazine's "Person of the Year."  Fox movie executive and former UCLA basketball player Gavin Smith remains Medium Happy's "Missing Person of the Year." Smith narrowly edges out Michael Lemaitre, whose disappearance may be even more confounding.
4. Weekend Leftovers: Martin Short IS Larry David as Linus Van Pelt in "You're a Rat Bastard, Charlie Brown." Pritteee, pritteee, prittee good. (Although we don't understand why Lucy was a blonde, either).
5.  Winthrop basketball coach Pat Kelsey goes off on a postgame rant that has nothing to do with basketball or referees or the game's outcome. Kudos, Coach Kelsey (but it's Newtown, not Newport).  
Reserves
Michael Heistand of The Big Red Orb notes the irony of us discussing Rob Parker's racist comments in reference to RG3, a man who plays quarterback for a team named the "Redskins."
Samantha Steele, off the market. Ponder-ous. You have to admire, or wonder, about the intensity of this coupling. Steele and Minnesota Viking QB Christian Ponder met on the set of ESPN's "College Gameday" earlier this autumn and commenced a courtship during which she was constantly itinerant in the service of ESPN's college football coverage while he was almost as continuously chained to the Vikings' practice facility in Edina or Eden Prairie (some leafy upscale Minneapolis 'burb that begins with an "E", we cannot remember which). And then on Monday Steele, 27, wed Ponder, 24, in Hudson, Wisc. Good for you, kids.
David Letterman's review of "The Hobbit" (from Monday night's telecast): "Bilbo Baggins joins forces w/the wizard Gandalf and a band of dwarves to fight evil and…oh, I don't care."
The Los Angeles Clippers (18-6) have the NBA's second-best record (behind only the OKC Thunder, 20-4). The Los Angeles Lakers have the NBA's 22nd-best record. But you know which Staples Center franchise is dominating ESPN's air time as well as its web site. Is it a Kobe thing or simply a "We love a soap opera" thing? LA fell behind by 18 points in the third quarter to the Charlotte Bobcat Goldthwaites last night before eking out a win.
Facebook creator ("NO HE ISN'T!" How did the Winklevi hack into our site) Mark Zuckerberg donates $500 million in FB stock to the Silicon Valley Community Foundation. Hopefully, Rooney Mara will no longer think he's an a-hole.
And now, a holiday treat: Katie McCollow, who happens to be the sibling of one of this site's writers (and the wife of one of our closest friends), sent out her Christmas newsletter on Sunday. It began as a typical update on life and then, as only Katie can do, devolved into a review of "Hope Springs." Enjoy.
Hola people! The tree is up, the gifts are purchased, the cards sent out for the first time in 5 years....I feel relaxed and am so enjoying the run up to Christmas! 

Yesterday I watched the worst movie of the year. Hope Springs. Good Gravy.


Meryl Streep is married to an ugly old (bleep), played by Tommy Lee Jones. 
She is a shrinking violet who has never once peeped a word in complaint to her verbally
 abusive, bully of a husband in all the 31 years they've been married. Apparently they got
 married when they were both in their mid-fifties, because I know a lot of couples who have
 been married for 30+ years  and none of them look as old and grizzled as these two did. 



Back to TLJ--I think we were supposed to think he was just a funny old cantankerous
 sillypants, but he was a major prick. And he never changed. Anyway, she books them
 on a week-long therapy retreat, where the genius doctor basically just tells them
 they need to get back to boning and all will be well. He never once said to them, "You need
 to stop being such a mean old bastard  and you need to tell him to (bleep) off when he acts that way." 


So there were a bunch of awkward scenes of them doing everything from trying to hug each other to (redacted)
 to Meryl Streep unsuccessfully attempting to (redacted) on TLJ in a movie theater, only
 not in a funny way, in a really sad, pathetic way. That scene ends with her in tears and
 him once again being a complete buttmunch.  


Then, a breakthrough! Turns out, she doesn't want to (hug) him because he's the worst,
 and he doesn't want to (hug) her because she never opens her stupid mouth and says anything. Ever.  Eureka! They do it, once,
 and all is well! Marital health is restored. The end. 


The best I can say is, I'm only mildly scarred by the amount of times I was
 forced to think about Tommy Lee Jones' wobbly old balls. 


Merry Christmas!