https://mediumhappy.com/?p=2853
Starting Five
1. What Goes Up…
The new tallest building in the western hemisphere is One World Trade Center, a.k.a. The Freedom Tower, in lower Manhattan. It became so earlier this morning when the broadcast spire was affixed to the top. Frankly, we think that that's cheating (the roof is the top of the building) but doubt anyone will listen to us on this one.
2. What Comes Down…
The western hemisphere's tallest structure is completed, as the eastern hemisphere's deadliest structure –the eight-story Rana Plaza garment factory that collapsed in Dhaka, Bangladesh –yields a minor miracle. A woman who had been trapped in the rubble since its collapse on April 24 was found alive yesterday. Her name is Reshma. and she had been in the basement when the building went down. Reshma located enough food and water within her cove of sanctuary to survive for 17 days… it's been a good week for women trapped for ungodly amounts of time in a hellish prison… by the way, as predicted here yesterday, the death toll has surged past 1,000 to, officially, 1,039.
3. For only the third time in Major League history, a pair of reigning Cy Young Award winners face one another as Toronto's R.A. Dickey dueled against Tampa Bay's David Price at the Trop. Neither pitcher was involved in the decision as the Rays won in the 10th inning on a walk-off walk. The previous Cy Young duels featured Tom Glavine (Braves) and Roger Clemens (Yankees) in 1999 and Frank Viola (Mets) versus Orel Hershiser (Dodgers) in 1989. Clemens and Viola had both pitched for different teams the previous season. These are the stories I am compelled to report when the NBA playoffs take the night off. What did you expect me to discuss? Hockey?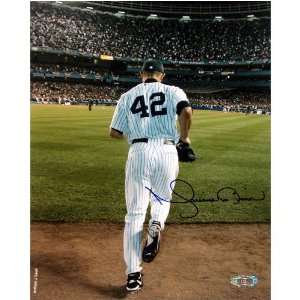 Meanwhile, Mariano Rivera records two saves in the past two days at Coors Field. Mo now has 13 saves in as many chances this season, tying him with two others for the MLB lead. The Panamanian ace also now has saved games in 31 stadiums, which is worth noting since there are only 30 teams in the MLB. Are you thinking what I'm thinking? The Yankees are going to persuade (i.e. $$$) Mo, baseball's all-time saves leader with 621 and counting, not to retir
4. Maxim releases it "Hot 100 List" of uberbabes and somehow perpetually pickled Paulina Gretzky fails to make the list (while Lennay Kekua does not…inspired idea there, lads). Do you really want to live in a world in which Gretzky, Diane Kruger, Bar Rafaeli, SI Swimsuit Rookie of the Year Kate Bock, the Mother of Dragons, Tiger's ex, Jessica Biel, Gwyneth Paltrow (whom another rag recently named "Most Beautiful Woman") the DirecTV genie, Tina Fey AND that chick who likes her men completely hairless "and, no, she doesn't think that's weird ("I don't")" are not in the Hot 100 but Hoda Kotb, Kelly Cuoco and Emma Watson are? I don't.
Honestly, if this list were any worse I'd think that it was compiled by the editors of Rolling Stone.
Also, worth noting: Gwyneth attended the Met Gala on Monday but yesterday said that she is never going to attend again. "It was so un-fun. It was boiling. It was too crowded. I did not enjoy it at all." Gwyneth's rant instantly landed her both a wing in the White Girl Problems Hall of Fame and atop Gala organizer –and serial woman not-to-be–trifled-with– Anna Wintour's sh*t list.
5. The Most Popular Girl and Boy Baby Names of 2012.
Girls: 1. Sophia 2. Emma 3. Isabella 4. Olivia 5. Ava 6. Emily 7. Abigail 8. Mia 9. Madison 10. Elizabeth
Boys 1. Jacob 2. Mason 3. Ethan 4. Noah 5. William 6. Liam 7. Jayden 8. Michael 9. Alexander 10. Aiden
Are you thinking what I am thinking? Where is Barkevious?
More on its way later. We are off to boot camp in Central Park with the steakateria's fittest (and funniest) server.
Reserves
Monster
Let's not even attempt to pretend for a moment that we can imagine the horrors that the three females imprisoned in the home on 2007 Seymour Avenue in Cleveland endured. However, it is details such as this one included in the police report that allow for a more facile understanding of the evil that lurks within him: on the dates of their abductions, Ariel Castro would serve them cake as an anniversary celebration. That is twisted.
Prosecutors are suggesting the death penalty. I suggest we lock Ariel in a room with Theon's tormentor from Game of Thrones. Or, chain him up in a room with the three women, provide them access to all of the SAW films, and let nature take its course.
******
Every runner's nightmare. At least being hit by a car is swift. I'm the biggest animal fan out there –my cat agrees –but pit bulls are literally a different breed. Not sure people should be allowed to own them without paying a huge licensing fee or passing a course first. They're deadly creatures.
****
FLORI-DUH: Add "being attacked by an alligator while evading arrest" to the list, please.
****
Speaking of wild creatures, I love that David Letterman endeavors to feature them on his show as frequently as he does, courtesy of Columbus Zoo guru Jack Hanna, who is as nutty a recurrent guest as Harvey Pekar –another Ohioan– was in the Eighties. I see a lot of Louis CK in Letterman: a curmudgeon on the surface, but in reality someone who is trying to shake us by our smartphones and remind us what a beautiful world is out there, if we'd only pay attention and perhaps cherish it. Anyway, favorite moment of last night was when Hanna wanted to demonstrate how a scorpion glows in the dark and so, without explanation, tells Dave, "Reach in my pocket and get a flashlight. (go to 2:40 mark).
I'm quite positive that Hanna's batty old man act is just that, but it's still very entertaining.
****
British Olympic sailor Andrew "Bart" Simpson loses his life when a 72-foot catamaran he was sailing in San Francisco Bay capsizes. The 11  other crew members survive. Here's footage from the accident. Simpson won a gold medal in Beijing and a silver medal last summer in London. He was training in San Francisco for the upcoming America's Cup, which will be staged there next month.
****
As part of my never-ending quest to get more music fans to appreciate Joe Jackson, here's the '80s British artist performing a duet with Aussie Mindy Jostyn in 1991. Jostyn died of cancer in 2005.
*****
 Remote Patrol
San Antonio Spurs at Golden State Warriors, Game 3
ESPN 10:30 p.m.
It's a golden age for the Golden State's northern half: The Giants recently won their second World Series in the past three years — without ever being considered the best team in baseball at any time during this era –, the 49ers advanced to the Super Bowl and the arrow is only pointing up, and now the Warriors have the premier young backcourt in basketball in Stephen Curry and Klay Thompson. Oh, and if you happen to be there, you can head to BottleRock tomorrow, where Saturday's lineup features Kings of Leon,  Jane's Addiction and Jackson Browne.
–JW