https://mediumhappy.com/?p=3928
Starting Five
1. Texas Misstep
King Solomon can rest easy.
O.J. Simpson was not convicted on one of the two murder charges against him.
But Johnny Manziel, by being suspended for one half of Saturday's game against Rice, was.
Let's walk this through, as if we were all summer interns at the law firm of Lightfoot, Franklin & White (or, more appropriately, Dewey, Cheatham and Howe).
1) Multiple collectibles brokers, including Florida-based memorabilia dealer Drew Tieman, inform ESPN that they had Manziel sign hundreds of items for them last winter for a "five figure flat fee", but each of them stop short of even going Gen. Stomtonovich, refusing both to appear on camera and refusing to provide testimony to the NCAA. (And so the question you ask yourself is, Why did they come forward in the first place?)
2) Johnny Football denies accepting any money for autographs. Period.
3) The NCAA visits with Manziel last Sunday at his home in College Station for, as they say in those parts, "a spell." Like, six hours. Presumably, based on yesterday's outcome, he performed better than a young Edward Norton in "Primal Fear."
4) Yesterday the NCAA and Texas A$M perform the intercollegiate athletics justice version of a reacharound. Based on a suggestion by the NCAA, the Aggies suspended Manziel for one half for Saturday's game against Rice. Manziel is not being suspended for accepting money for signing hundreds, if not thousands, of items for men he barely knew. No, he is being suspended for an "inadvertent violation" of Bylaws 12.5.2.1 and 12.5.2.2, for failing to do more to prevent the use of his likeness for resale. Heyyyyyy! Only Texas A$M and the NC2A are allowed to do that.
Personally, I feel that the Owls should be given the choice whether to suspend Manziel for the first half or defer to the second half, but no one ever listens to me. Manziel must also address his teammates –seriously–regarding lessons learned ("Never, ever, EVER, deposit large sums of money in your bank account and never, ever, EVER, accept payment in the form of a check. We cool, bitches?"). If those conditions are met, Manziel will be reinstated for the second half. Is there some form of reinstatement ceremony involving a robed Mark Emmert and a slaughtered goat, or vice versa, that must occur in the locker room, I wonder?
5) So let's do the math here:
1) The NCAA is unable to uncover evidence that Manziel took cash, which is what they were most concerned about.
2) Manziel claims innocence, but A$M still accepts the 2A's suggestion of a feckless half-game penalty.
3) In other words, all parties involved have agreed to, for now, accept the fable that Manziel DID sign hundreds if not thousands of articles but that he did so pro bono. If I am the NCAA, I am asking — and I am sure they did — what was your motive for signing all of these items?
4) And that, my friends, is where the bullsh_t –and every Texan worth his ten-gallon hat is familiar with that– begins to run knee deep. Because Johnny Manziel most likely cannot provide a plausible, credible answer to that question. So while the NCAA may be unable to win its case against the Heisman Trophy winner, the court of public opinion finds it extremely unlikely that Manziel simply stroked that pen for an hour or so out of altruism. You go to motive, and you find Manziel's tale a tall one. But what Johnny wants, what the Aggies want, and what the NCAA wants, is for Manziel to play September 14 versus Alabama. And that's going to happen.
The lesson: All parties involved have compromised values –they're willing to say one thing while doing another–so why should any of us be surprised that they settled upon a compromised penalty?
Unless one of those collectibles brokers chooses to sing to the NCAA. And you wonder what type of cash incentive one of those guys might ask for in order to keep quiet. It's just a wild thought.
(UPDATE: Yesterday, on the same day that Texas A&M announced that Manziel would be suspended for 30 minutes, the school announced that "seating options for the 2015 season of the Redeveloped (sic) Kyle Field are sold out." There are, apparently, quite a few sellouts in College Station these days).
2. Yes, As a Matter of Fact, We Are Ready For Some (non-English Premier League) Football.
College football season returns, bringing with it a chorus of full-throated rancor and an end to obnoxious tweets informing us all how many days until its arrival.
North Carolina visits Jadeveon Clowney and South Carolina tonight at 6 p.m. (warning: the Tar Heels can score), while the next incarnation of Clowney, No. 1 overall recruit Robert Nkemdiche, makes his debut for Ole Miss at 9:15 p.m. at Vander-rape. Conclude your evening –start your Friday –with As The Lane Turns as USC visits Hawaii. The subplot here is the two former and frosty USC offensive coordinators, Norm Chow and Lane Kiffin, going up against one another. USC will be without Silas Redd, which should give its underclassmen a distinct advantage in the case of another halftime intrasquad locker room brawl.
3. With Apologies to Chris Huston…
This season we are officially –we really mean it this time — launching our improvement upon the Heisman Trophy, which we have J-dubbed, "The Red Grange Award."
Our thinking:
1) While the Heisman Trophy is supposed to be awarded, by definition, to "the most outstanding player in college football", that definition has been corrupted more than the use of "literally." Literally, in fact. Too many entities, particularly ESPN College Game Day, exert too much undue influence on who should win and use parameters such as a team's record, etc., or statistical bias.
2) The Heisman, a players' award, is named after a man, John W. Heisman, whose principle mark on the game was as a coach. Moreover, if you had to provide one nugget on Heisman for his Wikipedia entry, the first thing you'd note is that he was the winning coach in the most lopsided college football game in history: Georgia Tech 222, Cumberland 0. So, you know, why him?
3) Red Grange himself, for two reasons. With apologies to Jim Thorpe, and even George Gipp, Grange was the first superstar in college football. On October 18, 1924, Grange's Illinois squad hosted Michigan. The Wolverines had not lost in 18 games and during that two-plus year span had allowed all of 32 points. Less than two points per game for 18 games.
And so, on what was the first day that football was played in Memorial Stadium, Grange returned the opening kickoff 95 yards for a touchdown. He scored three more first-quarter touchdowns on runs of 67, 56 and 44 yards. The Galloping Ghost, as he came to be known, would return another kickoff for a score in what would be a 39-14 Illini romp. In effect, Grange was responsible for 30 points against a defense that had allowed a sum of 32 in the previous 2 1/2 seasons.
Helmet sticker, fo' sure.
(The Wolverines, by the way, would allow just 24 points in their next 17 games, 16 of which were victories. It wasn't as if Grange exposed a soft defense. He was just the irresistible force that overcome the otherwise immovable object).
Second, Grange transcended college football (and can you think of another time that has happened? Hint: Go back to Item No. 1), even making the cover of Time magazine. He signed with the Chicago Bears one day after his last college game (rushing for 237 yards in an upset of  Penn) for $100,000 and went on a 19-game barnstorming tour immediately after. I mean, Red Grange looks at Johnny Football and laughs, saying, "Son, it's ALL been done."
4) Red Grange sounds a lot like "Red Rain", which is a very cool Peter Gabriel song and the first track of "So", so that's another reason.
5) No one in college football has ever had a cooler nickname. No one. The Galloping Ghost. You can't beat that.
6) The term "grange" refers to an association of farmers, and that's about as college football-y as it gets.
And so that is why we here at Medium Happy will bequeath –and we so love to bequeath –a Red Grange Award after all the schools play 12 games this year (we never use the term "regular season" in college football since it remains, for one more season, a misnomer). It will be given to "the most outstanding player in college football who best embodies the on-field accomplishments of its namesake" and it will be given without favor in terms of a player's position, year in school, or team's record. In other word, absent all the prejudices that have so compromised the Heisman Trophy.
And we've even got a Red Grange Watch List. Are you ready for it? It's….EVERYBODY. Any player suiting up for an FBS school is currently on our Red Grange Award watch list. We don't even have a list of five favorites, because no one has played a down of the 2013 season yet. Novel idea, we know.
We'll provide weekly updates on which players had the most Grange-worthy performances.
4. More Manziel (Again, if ESPN Can Do It, Why Can't We?)
A namesake chronology of the Aggie QB in eight easy Johnnies:
August, 2012: Johnny Manziel, as fans in College Station wonder how a redshirt freshman QB is going to fill the shoes of Ryan Tannehill.
September-November, 2012: Johnny Football, as Manziel posts a record-breaking season and a road upset of top-ranked Alabama, establishing himself rightly as a legend.
Winter, 2013: Johnny Cash, as Manziel poses with a fistful of dollars after a solid night at the casino. There may have been some other lucrative opportunities around this time, though there is "zero evidence of such.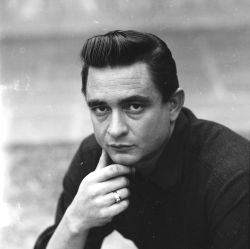 Spring Break, 2013: Johnny Dangerously, as Manziel, who is underage, is photographed often going HAM on spring break. "My mother accused me of going HAM once… ONCE!"
June, 2013: Johnny Bye Bye, as Manziel is sent home from the Manning Passing Academy.
Early August, 2013: Johnny Rotten, as ESPN alleges that Manziel accepted a five-figure fee to sign autographs, hence putting his season (and ESPN's and CBS's Saturday programming) in jeopardy.
Late August, 2013: Johnny Bench, as A&M agrees to sit Manziel for the first half of Saturday's Rice game.
Later August, 2013: Johnny Come Lately, as Manziel enters the contest in the second half. The Aggies will likely already be up by three touchdowns, anyway.
Spring, 2014: Johnny Paycheck, as Manziel leaves school early and is selected in the NFL draft, though where is at this moment anyone's guess.
5. Summer Train Wreck Round-Up
Reserves
Rolling Stone Keeps Kicking Everyone's Ass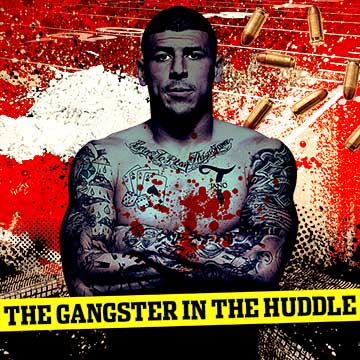 The legendary music magazine ("All The News That Fits") scores its second Boston-based journalistic coup in as many months with the most detailed story on the last (free) days of Aaron Hernandez yet. Its' title: "The Gangster in the Huddle." But unlike the Boston bomber, the former New England Patriot tight end did not score the cover.
It's nice to see the rest of the magazine catch up with the Pulitzer-caliber work of Matt Taibbi, who has been exposing corruption on Wall Street and in Washington, D.C., for years.
Remote Patrol
North Carolina at South Carolina
ESPN 6 p.m.
All of the deserved attention that young Mr. Clowney has received may have overshadowed the fact that the Gamecocks have put together consecutive 11-2 seasons. It's too bad (for us, not for him) that tailback Giovani Bernard left Chapel Hill early, because he was one of the premier talents in the FBS, but our loss is "Hard Knocks'" (and the Cincinnati Bengals') gain. The Heels have a prolific passer in Bryn Renner, so this kickoff game to the 2013 season may be interesting for awhile. I'd like a halftime feature on what Stephen Garcia is doing these days, please.