https://mediumhappy.com/?p=4568
STARTING FIVE
1. Slay Ride?
The good folks at NORAD (an acronym for North American Aerospace Defense Command so….yeah, go ahead, use whatever letters you please) are providing Kris Kringle with a pair of Canadian (!) CF-18 fighter jets as military escorts. I can't wait to wake up on Christmas morning to learn that Blitzen was taken down by friendly fire. It's maneuvers such as this that will convince Santa Claus to adopt the policies of President Obama and Jeff Bezos and sub in drones next Christmas. Of course, some REAL AMERICANS think it's a wonderful idea.
2. Sunsational
The Phoenix Suns –and get ready to hear a lot more about this –are the most pleasant surprise in the NBA this season. Here's a pro-Suns website writing, pre-season, that the most intriguing question facing the Suns this year will be "to tank or not to tank." One of the four bloggers in this discussion even went out on a limb and predicted "the Suns will go 8-8 or better in March" (and definitely not before).
Your trusty daily chronicler even suggested betting against the Suns every day this season just to see how much loot you could earn. So what happened?
Phoenix, under 33 year-0ld first-year GM Ryan McDonough (Sean's son and Will's brother)("Strike that. Reverse it. Okay.") and first-year coach Jeff Hornacek, and with a stable of almost exclusively twentysomethings, has won eight of nine and now has the NBA's seventh-best record.
Portland (23-5), with LaMarcus Aldridge and last year's Rookie of the Year, Damian Lillard.
Indiana (23-5), with Paul George.
Oklahoma City (22-5), with Kevin Durant and Russell Westbrook.
San Antonio (22-6), with Duncan, Parker and Ginobiliiiiiiiiiii.
Miami (21-6), with LeBron.
Los Angeles C's (20-9), with Chris Paul.
And then the Suns (17-10), with……??? Miles Plumlee? Goran Dragic? Erick Bledsoe?
Phoenix beat the fading Loss Angeles Lakers, 117-90, last night and it wasn't even that close. They are the only outfit to have defeated the Blazers twice. Only two of their 10 losses were by more than 10 points and the only team that has beaten them in the last nine games is San Antonio.
Phoenix's secret, outside of Hornacek's steady stewardship? Youth and an absence of egos. Channing Frye is the only true veteran, the only contributor over the age of 28 (he's 30) and he's a consummate nice guy who played his high school ball at St. Mary's, just a few blocks away from US Airways Arena.
There are no agendas. No egos. Eight different players average 23 or more minutes per game and five different Suns, two of them reserves, have led them in scoring in a game
Unlike fellow rookie coach (and fellow former Sun guard) Jason Kidd, Hornacek dropped into the perfect situation: low expectations with young and hungry players who listen.
Oh, and the BEST team in the NBA versus the spread this season? The Suns, at 20-6 (never listen to me, especially when it comes to wagering).
3. Romo 'E Wrecked Us?
The Denver Broncos, arguably the NFL's best team (outside of Seattle), have lost their best (defensive) player, linebacker Von Miller, for the playoffs with a torn ACL.
And if there is one team that Adam Schefter is most plugged in to, it is the Denver Broncos. So of course ESPN has him and Mort lead last night with the news that Cowboy quarterback Tony Romo is done for the season with a bad back. Backup Kyle Orton, whose career record as a starter is 35-34, will lead the Cowboys into a de facto playoff game versus the Philadelphia Eagles on Sunday for the NFC East title. Loser goes home. Philadelphia put up 54 points on Sunday versus a Bears team that defeated the Cowboys just a couple of weeks ago.
Just a reminder that Orton is the quarterback who was once benched for Tim Tebow.
Ed Werder, you may go home now.
4. A Farewell To Arms Inventor
Former Russian soldier Mikhael Kalashnikov, the inventor of the AK-47 rifle, died yesterday, peacefully, at the age of 94. It was once the world's most common machine gun. As for its name, "AK" is a Russian acronym for "Kalashnikov's machine gun" (and if you have a problem with that, take it up with NORAD) and 47 is for the year in which it made its debut. So, he outlived his weapon's name by a multiple of two.
The AK-47's signature feature is its banana-shaped ammunition magazine (Hey now!) and also that it is featured in a lot of Guy Ritchie films.
5. Dern Good
I'm no Chris Corbellini, but the best performance I've seen in limited visits to the theater this year ($13?!?!) is Bruce Dern's portrayal of Woody Grant in "Nebraska." The film, like Dern's performance, is genuine and decidedly not glamorous. Watch the small touches, Dern's unsteady gait –this from a man who has been an elite marathoner –or the way in which he alternates between lucid and clueless. Will Forte is also terrific, and Bob Odenkirk lands his second role of the season that sees him potentially ending up in Omaha. Also, siblings Bart and Cole are the most memorable fraternal a-holes since the Savage brothers in "Mystic River."
Nothing explodes –except a few tempers –, there's no romance, and it's one of the few films in which the actors look and dress worse than we do, but "Nebraska" stays with you. It's real. Alexander Payne's latest effort is, IMO, far superior to his more celebrated film of two years ago, "The Descendants." This is his best film since "Sideways."
Reserves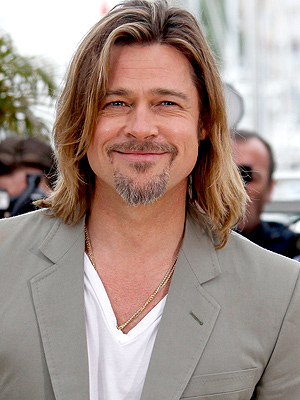 Sally O'Malley Time
In the span of one week, Brad Pitt (Dec. 18), Jim Harbaugh  (Dec. 23) and Jay Bilas (Dec. 24) all turn 50 years old. Harbaugh celebrated by seeing his San Francisco 49ers close down Candlestick Park with a playoff-clinching victory. Being Harbaugh, he called timeout with his Niners up 10 with :05 remaining to ice Atlanta's kicker. The Falcons then decided to toss a Hail Mary pass, which was intercepted in the end zone, which affected the outcomes of a few Fantasy Football Leagues.
Notre Dame played that game against Ohio State knowing that it was leading scorer Jerian Grant's final contest in a Fighting Irish uniform at least for this season if not for good. Oddly enough, Grant committed three turnovers (and two fouls) in the game's final 58 seconds, though he entered the game ranked SEVENTH nationally in assists-to-turnover ratio. Also, you'll remember it was Grant who scored 12 points in the final minute last season in Notre Dame's equally unlikely last-minute comeback versus Louisville, a team that would win the national championship.
More puzzling: the reported departure of sophomore Cam Biedscheid, the Irish's top recruit of the past two seasons who was red-shirting (as Grant once did) this year. If Biedscheid does indeed transfer, he would next be eligible to play in the spring semester of 2015.
****
Today's brilliant marketing idea: Hold the Outback Bowl in the Australian Outback. Teams would be a lot more excited to make that pilgrimage, no?
***
Carmelo Anthony sprains his ankle last night, meaning that ESPN's Christmas day quintet of contests will be without Carmelo, Kobe Bryant, Derrick Rose and, though his wattage is not on their level, the Brooklnettes' leading scorer, Brook Lopez. If LeBron James has the sniffle today, David Stern is going to lose it.
****
Today's brilliant TV programming idea: "Eastbound and Downton Abbey." Kenny Powers relocates to the English countryside. Jet skis and Maggie Smith? Sign me up.
****
Erik Hedegaard's profile of Charles Manson in Rolling Stone. It starts slow, but the last third is fascinating. What we have is a manipulative coward who, in a few unguarded moments of candor, realizes the awful waste that his life has been.
****
Billboard's Top 20 Songs of 2013. "Get Lucky" all the way down at No. 5? Here's Kacey Musgraves' "Follow Your Arrow", which came in at No. 2. Terrific lyrics.
***
IPOMG!
Twitter's much-hyped (oh, you prefer "ballyhooed") IPO occurred on November 7 and the skeptics and smart money folk advised that at $45 it was overvalued. And, technically, they may have been correct. Did we learn nothing from Facebook? The stock (symbol: TWTR) fell to $38 (yes, I got me some) but since then it has been increasing steadily. Especially in the past fortnight.
This morning, Christmas Eve, the stock is selling at $66. Even if you purchased it at its "inflated" IPO price, the stock is up 46% in less than two months. There's REAL value and then there's what a stock, with the right amount of anticipation and publicity, will actually sell for. It doesn't matter what Twitter is actually worth –have you seen Amazon's P/E lately? (a respectable P/E is < 20x, and AMZN is at 1,400x). What matters is whether investors believe TWTR will be worth more six months from now. They do. TWTR will soon be up 50% from its IPO price and it has plenty of room to run.
(UPDATE: Twitter is up more than $5 per share today since I first typed this item. Just trying to help…)
REMOTE PATROL
Hawaii Bowl
Boise State vs. Oregon State
ESPN 8 p.m.
Aloha, Joe Southwick. Boise State's starting QB, a senior, was sent home last Friday for, well, you have to read this. Suggested hed: "Urine Trouble." There's being sent home from Shreveport for the Independence Bowl and then there's being sent home from Honolulu in December. Ouch. How will the Bronco whiz kids respond to the loss of both Southwick and coach Chris Petersen, who only has the best record in FBS coaching this side of Knute Rockne?