https://mediumhappy.com/?p=4717
STARTING FIVE
1. The Beats Goes On
Serendipitous? Certainly. Richard Sherman could not have known that Colin Kaepernick would challenge him for the potential game-winning TD pass in the NFC Championship Game last Sunday, thus giving him the opportunity to make a fantastic deflection and become THE Postgame Interview Get.
Still, the fact that this ad was released on the same day provides a window into why Sherman may have reacted so…what's the word we've decided to go with?…. viscerally.
And that's a good word, by the way. Because your visceral reaction to Sherman's rant, whatever it happened to be, was the right one. Lots of media are telling you how you should think about it in the aftermath, just as they're telling you how to think about the Dr. V story in Grantland. Think whatever you want. Your first thought was probably your best.
2. Hello, Neumann
As profiled in this edition of Newsweek, Johnny Neumann, the last man to average 40 points per game over a season in Division I, is 63 years old –and has a full course load of classes at Ole Miss, where he is presently a sophomore.
3. Who's Colin Jost?
As first announced by departing "Weekend Update" co-anchor Seth Meyers, the new man on the desk will be Colin Jost. Who? He's actually the head writer at SNL. A former president of the Harvard Lampoon, Jost joined the writing staff at 30 Rock in 2005 as a 22 year-old, just out of college. He does stand-up, too. He also looks like every preppy villain in every preppy movie ever made. I'm thinking particularly of the older brother in the torture porn flick, Funny Games.
By the way, February 8 will be a Saturday and it will also be Cecily Strong's 30th birthday. Kate McKinnon turned 30 earlier this month. Lorne Michaels likes himself some "metabolism."
4. Wall-Star Game?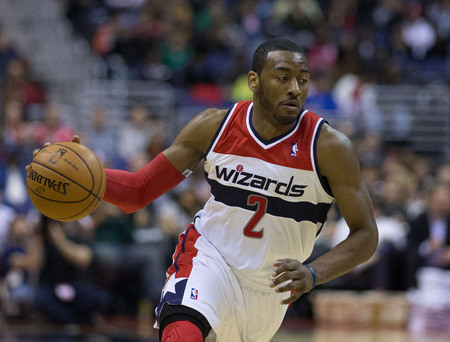 West                                                                                    East
Kevin Love                                                                Carmelo Anthony
Kevin Durant                                                           LeBron James
Blake Griffin                                                            Paul George
Kobe Bryant                                                            Kyrie Irving
Stephen Curry                                                         Dwyane Wade
Kudos to the fans for voting in Curry and George, both deserving. Quibbles with Kobe and D-Wade based on games missed thus far, but Keith Olbermann told us on his show last night that anyone with a keyboard or a radio show is not allowed to whine about it. This from a man who has his own nightly one-hour show/bully pulpit. Ooooooookay, Keith.
I'd sub in James Harden for Kobe (or CP3, but he's out with an injury) and LaMarcus Aldridge (who put up a career-high 44 last night, perhaps in a fit of anger) for Blake Griffin on the West. For the East, John Wall is averaging 20 points and eight assists per game.
5. Rafa is Auss-ome
Maybe you stayed up with Jade McCarthy and Kevin Ngandi to catch the 3:30 a.m. live Aussie Open semi-final between Rafael Nadal and Roger Federer. I did not. Rafa won in straight sets. If he wins the final, the tennis grand slams career wins total will be Federer 17 and Nadal and Sampras, who attended the match, tied with 14. And by the end of 2015, Nadal should be atop that list.
Reserves
The legendary Bill Walton works as the analyst for last night's Colorado-Arizona contest and, as usual, does not fail to disappoint. He espouses the aesthetics of team play instead of, as he said it, "take the ball out front, dribble dribble dribble dribble dribble dribble dribble dribble, then shoot."
When the game veered toward blowout land, Walton discussed the Biosphere (you, Bill, I actually have been inside. Funny story: the one ecosystem they were unable to reproduce: a desert. Now that is irony.) and a weekend concert in Tucson featuring Leon Russell at the Rialto.
Red, the next time you're in Tucson, you should definitely dine at Alex Flanagan's parents' steakhouse.
Walton is, for me, an absolute joy to listen to. He actually treats words like currency and complete thoughts as valuable commodities. Right now, his partner, Dave Pasch, is way too stiff and Bristol-roboto. If ESPN would simply pair Walton and Brent Musburger for one broadcast, it would be gold.
The Hall
Charter Inductees: Ty Cobb, Walter Johnson, Christy Mathewson, Babe Ruth, Honus Wagner
1937:  Tris Speaker, CF; Cy Young, P.
1938: Grover Cleveland Alexander, P; Eddie Collins, 2B
1939:Nap Lajoie, 2B; Joe Jackson, LF
1940: Billy Hamilton, OF; Cap Anson, 1B
1941: Wee Willie Keeler, RF; George Sisler, 1B
1942: Rogers Hornsby, 2B; Pie Traynor, 3B
1943: Mickey Cochrane, C; Frankie Frisch, 2B
1944: Ed Walsh, P; Old Hoss Radbourn, P
1945:
Lou Gehrig, 1B; 1923-1939, Yankees
The greatest first baseman of all time, Gehrig helped the Yankees to six World Series titles, held the career grand slams (23) and consecutive games played (2,130) records until the mid-1990s, and is No. 5 all-time in career RBI. Belongs on any top five players of all-time list.
Kid Nichols, P; 1890-1906, Beaneaters, Cardinals, Phillies
Charles Augustus Nichols had a lifetime record of 361-208 and an ERA of 2.96. Seventh all-time in victories. Nichols is the youngest player ever to reach the 300-win milestone, having done so at age 30.
The Bank
Balance: $791
Last Night: Bye
Record: 6-8
Tonight: Let's put $50 on the Swaggy P's getting 1.5 points at Orlando. First game between Lakers and Magic that has not involved Dwight Howard in eons.
Remote Patrol
SUNDAY
The Grammys
CBS 8 p.m.
My sweet Lorde. She'll be performing, as will the two surviving Beatles, and there's even a duet with Carole King and Sara Bareilles (I may be the only straight male who is excited about this). The awards themselves? Who cares? As the siblings Doobies once advised, "Oh oh oh, listen to the music…"