https://mediumhappy.com/?p=5125
STARVING FIVE

1. Food, Glorious Food!
The NCAA deregulates…your appetite? All Division I schools may now provide "unlimited meals and snacks" to its athletes, guaranteeing that the country's 70% obesity rate is in no immediate danger of falling. College football also added a 40th bowl game, in Orlando. It was more bowls everywhere yesterday.
I will salute the first football team to put a  fixins bar on the sideline…
Also, does this mean players can engage in Joey Chestnut vs. Kobayashi-style competitive eating contests?
Of course Andy Staples, SI's bard of barbecue, had to, um, weigh in on the topic.
2. Kiss, and Makeup
Okay, sure, they're really a nostalgia band at this point. And they're hopelessly narcissistic. But Kiss has made the cover of the Rolling Stone, the Rock and Roll Hall of Fame, and booked a live gig on Jimmy Fallon's Tonight Show in the past fortnight. I LOVED Brian Hiatt's profile of the band in RS and urge you to read it if for no other reasons than 1) the lede and 2) to learn what Peter Criss told Paul and Gene when he first met them.
Also, do you ever need a good excuse to recall this philosophical discussion on the value of Kiss from "Role Models?" ("I didn't know Jews could sing like that.")
3. Smells Like VIP Spirit
The surviving members of Nirvana, Dave Grohl and Krist Novoselic, play a private gig for 230 invited guests  in Brooklyn (of course…as my colleague Alexander Nazaryan has aptly stated, "Manhattan is the new Brooklyn) following the band's Rock and Roll Hall of Fame induction. Joining them as lead vocalist for the band's seminal hit was none other than Joan Baez….wait, I'm checking….Ohhhhhhh, Joan Jett. Anyway…enjoy.
4.  Peeling the Layers
Here's a story from The Onion that you might not want to forward to any of your pals who know the words to Alan Jackson's "Proud to be an American." Whether or not Al Qaeda was this smart, this advanced in game theory, I've always suspected that the best tactic for them, following 9/11, was to just sit back and allow certain unnamed men in power overreact. And what has happened?
I'll stop now. I laughed. But only because I think it hits a little too close to home.
5. Cheeky Brits
The Times of London shows off its comedy chops. There are at least three editors I could name from my days at Sports Illustrated (all of whom attended or lived in Princeton…or were named Jerry) who would have "fixed" this item.
Reserves
"A millionaire comedian walks into a bar on the Lower East Side and…." (I liked the third graf).
*****
If you didn't watch the Hillsborough doc on ESPN last night, I highly recommend catching it at some later date.
****
Florida State would like our only memories of the fall of 2013 to be the school's national championship in football and its quarterback's Heisman Trophy performance, but Walt Bogdanich and the New York Times have other ideas. By the way, how much extra does it cost to make every web layout look this good? Because, IMO, it's worth it.
****
It appears from the above photo that ubermodel (see, cuz she's German) Heidi Klum is sharing an intimate moment with Jonah Hill…but actually the 40 year-old stunner (I take all my literary cues from "Page Six") is topless on a Mexican beach with something called a Vito Schnabel (that's what, two Axis powers?). And he's 27. Seriously, A.J., you're better-looking (and younger) than he is. Go for it! (fyi, A.J. is the son I never had and is an occasional reader of this blog…he may or may not be famous some day, but he'll always be entertaining).
*****
Boston $trong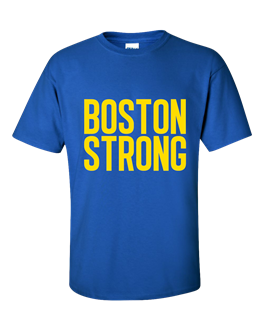 The two Emerson (Lake and Palmer) College students who began printing "Boston Strong" T-shirts last April in hopes of being able to sell 110 of them and contribute $2,000 to the One Fund? They've sold 59,000 plus and made $893,000. Take that, "Catholics vs. Convicts." Seriously, I think those two kids should keep a little of the coin for themselves. They've earned it.
The Hall
Charter Inductees: Ty Cobb, Walter Johnson, Christy Mathewson, Babe Ruth, Honus Wagner 1937:  Tris Speaker, CF; Cy Young, P ; 1938: Grover Cleveland Alexander, P; Eddie Collins, 2B 1939:Nap Lajoie, 2B; Joe Jackson, LF; 1940: Billy Hamilton, OF; Cap Anson, 1B; 1941: Wee Willie Keeler, RF; George Sisler, 1B; 1942: Rogers Hornsby, 2B; Pie Traynor, 3B; 1943: Mickey Cochrane, C; Frankie Frisch, 2B 1944: Ed Walsh, P; Old Hoss Radbourn, P 1945: Lou Gehrig, 1B; Kid Nichols, P 1946: Ed Delahanty, LF; Lefty O'Doul 1947: Pud Galvin, P; John McGraw, INF 1948: Carl Hubbell, P; Addie Joss, P 1949: Harry Heilman, OF/1B; Monte Ward, P/SS 1950: Cool Papa Bell, CF; Jimmie Foxx, 1B 1951: Mordecai "Three Finger" Brown, P; Josh Gibson, C 1952: Paul Waner, RF; Charlie Gehringer, 2B 1953: Mel Ott, RF; Hank Greenberg, 1B 1954: Eddie Plank, P; Dan Brouthers, 1B 1955: "Wahoo" Sam Crawford, OF; John Clarkson, P 1956: Chief Bender, P; Bill Dickey, C 1957: Sam Rice, RF; Joe DiMaggio, CF 1958: Bill Terry, 1B; Heinie Manush, LF 1959: Dizzy Dean, P; Tim Keefe, P 1960: Gabby Hartnett, C; Mickey Welch, P 1961: Bob Feller, P; Ducky Medwick, LF 1962: Luke Appling, SS; Jesse Burkett, LF 1963 Jackie Robinson, 2B; Zack Wheat, LF 1964: Jake Beckley, 1B; Rube Waddell, P 1965: Ralph Kiner, 1B; Lefty Grove, P
 1966: Ted Williams, LF; Smoky Joe Wood, P/OF 1967: Roy Campanella, C; Max Carey, OF 1968: Goose Goslin, LF; Rabbit Maranville, SS 1969: Stan Musial, 1B/OF 1970: Ferris Fain, 1B; Earle Combs, CF 1971: Warren Spahn, P; Yogi Berra, C 1972 Satchel Paige, P; Sandy Koufax, P 1973: Robin Roberts, P; Whitey Ford, P 1974: Mickey Mantle, CF; Eddie Mathews, 3B 1975: Lefty Gomez, P; Hack Wilson, CF 1976: Jack Pfiester, P; Johnny Mize, 1B 1977: Ernie Banks, SS; Mickey Welch, P 1978: Roberto Clemente, RF; Chuck Klein, RF 1979: Willie Mays, CF; Luis Aparicio,  SS 1980: Al Kaline, RF; Enos Slaughter, RF 1981: Bob Gibson, P; Harmon Killebrew, 1B 1982: Hank Aaron, RF; Frank Robinson, OF 1983: Brooks Robinson, 3B, Juan Marichal, P 1984: Hoyt Wilhelm, P; Arky Vaughan, SS 1985: Lou Brock, LF; Pete Browning, OF 1986: Sidd Finch, P 1987: Willie McCovey, 1B, Roger Maris, RF 1988: Willie Stargell, 1B, Catfish Hunter, P 1989: Earl Averill, CF, Billy Williams, LF 1990: Johnny Bench, C, Carl Yastrzemski, LF 1991: Jim Palmer, P, Joe Morgan, 2B 1992: Rod Carew, 2B; Gaylord Perry, P 1993: Reggie Jackson, RF, Tom Seaver, P 1994: Phil Niekro, P, Rollie Fingers, P 1995: Pete Rose, INF, Mike Schmidt, 3B 1996: Steve Carlton, P, Denny McLain, P
1997
Phil Rizzuto, SS; 1941-1956, Yankees
Holy Cow! It must have been great to have been "The Scooter." Never the best player on those Yankee dynasty teams, and standing just five-foot-six, he was nevertheless the 1950 American League MVP. To have played at Yankee Stadium in perhaps the most exciting era in the city's history, a guys-and-dolls era when your teammates were Joe DiMaggio, Mickey Mantle and Yogi Berra. The Scooter turned more double plays than all but one player in MLB history and was part of seven World Series winners.  A five-time All-Star who retired with a .968 fielding percentage, second only to Lou Boudreau at the time, he was also one of baseball's best bunters. His number, 10, was retired by the Yanks, fittingly. Born in Brooklyn, raised in Queens, and made famous in the Bronx (where he was also the Yankee broadcaster for four decades), the Scooter is an indelible part of the Big Apple.
Ferguson Jenkins, P; 1966-1983, Cubs, Rangers
The firs Canadian inducted into the Baseball Hall of Fame (his dad was from Barbados, his mother a descendant of slaves), Jenkins had an eight-season tear in which he won at least 20 games in seven of them (while never pitching for good teams). The 1971 National League Cy Young Award winner, Jenkins went 24-13 while tossing 30 complete games. One of only four pitchers in baseball history to fan more than 3,000 while walking less than 1,000.