https://mediumhappy.com/?p=5180
STARTING FIVE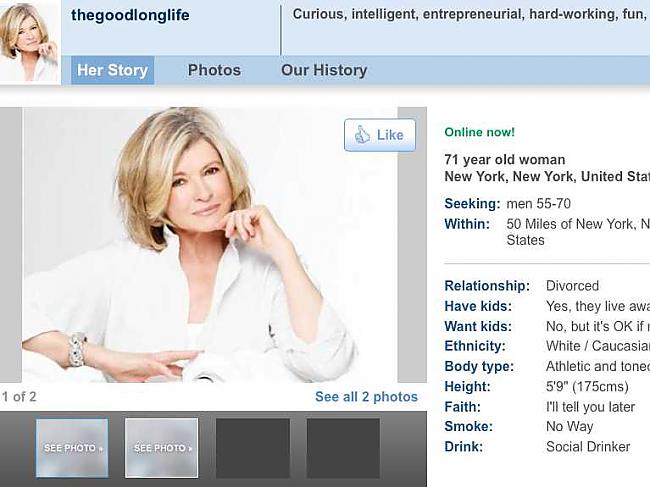 1. Exploitation
Today's Northwestern football team union vote –76 players are allowed to cast ballots, though none of them are required to–could be the most uplifting/vulgar (you decide) display of student unity on Chicago's North Shore since the final scene of "The Breakfast Club" (last seen, by the way, in the movie "Pitch Perfect").
ANYWAAAAAAAY….the whole movement got me to thinking about students (or student-athletes, or student-employees…again, you decide) being exploited. And that got me to thinking about Match.com.
Now, it's not exactly a one-to-one comparison, but think about this: Match.com makes an exorbitant profit on its business model, a business that would not exist without the use of human inventory, inventory which consensually agrees to take part in the endeavor for not cash payment. In fact, Match subjects actually pay to play.
Now, you can argue that every Match "client" is actually getting something beneficial from it, that they want to be on the site. You can argue the same for college football players. They want to be there, too. You can argue that a Match client can quit any time. So can college football players.
What I'd argue is that Match cannot exist without its members any more than FBS programs can without their players. So go ahead, Martha Stewart, lead the effort to unionize!
(p.s. Of course I wouldn't use Tinder as my example. Those people are just desperate and besides, I hear it's free.)
2. You Mean Dick Bavetta, right, Shaq?
As you know, Phyllis reads this site so I'm not about to repeat what Shaq said to Chuck last night at 1:58 a.m. on "Inside the NBA." Suffice it to say that it was both a shrewd and crude means of poking at his in-studio frenemy while not exactly being inaccurate. It was a nice comeback to the earlier dig when Charles read that a team had shot "six for 31" and asked, "Is that Shaq's free throw line?"
The entire segment is hilarious. Charles left himself wide open for Shaq's jab and you can't really blame Shaq for crushing that lob over the net. Then you have Ernie quipping, "Waiter, check" as Kenny the Jet attempts to keep it together.
On the other hand, Shaq being Shaq, he is entirely too proud of the joke and himself. You can see how much it eats him up that everyone doesn't think he's the best part of the show. I imagine Kobe Bryant tunes in to the program and tells whatever hotel room service maid who's watching with him, "See what I had to put up with?"
By the way, I love how Reggie Miller, Barkley and The Jet pointed out how players were getting away with double dribbles, traveling and offensive fouls during the Clippers-Warriors game. Keep fighting the good fight, gents.
3. Al Bundy > Cliven Bundy
It's not that the Nevada rancher's views on race –I wonder when he last spoke to an African-American –are a little extreme, it's that he himself is a government mooch. It's the classic case of the pot calling the kettle white. I will say that I've never heard of anyone named Cliven before, so points for that.
4. John Tucker Must Die (Adult Version)
So if you can only see one vapid Revenge RomCom this weekend, you should still not see "The Other Woman", starring Kingslayer (Chickslayer, if you ask me, right, ladies? Nudge, nudge), Cameron Diaz, The Chick in the Judd Apatow Movies Who's Married to Judd Apatow, and Arash Markazi's pal. I love how much this female reviewer loathes it, and that she correctly points out that in a film marketed toward women that they were tone-deaf enough to give it this title.
No animals were harmed during the making of this movie, but about 20 cases of Sancerre lost their lives.
5. The Other Man
Ryan Lochte and Michael Phelps got all toptional pool last night in Mesa, Arizona, for a 100-meter butterfly duel. Some smart marketer at USA Swimming has realized that one way to maintain interest in the sport for the next two years is to create a "Dan Vs. Dave" dynamic in five feet of water. Smart.
Lochte beat Phelps by 0.2 seconds, 51.93 seconds to 52.13. As an avid swimmer, I think I might be able to swim 50 meters in that time. Maybe. And not butterfly. That's too difficult.
Reserves
Here's a smart piece by Brett Smiley on SI.com on the loathed "Narrative" that is consuming sports and Twitter. Please make it go away.
The Hall
Charter Inductees: Ty Cobb, Walter Johnson, Christy Mathewson, Babe Ruth, Honus Wagner 1937:  Tris Speaker, CF; Cy Young, P ; 1938: Grover Cleveland Alexander, P; Eddie Collins, 2B 1939:Nap Lajoie, 2B; Joe Jackson, LF; 1940: Billy Hamilton, OF; Cap Anson, 1B; 1941: Wee Willie Keeler, RF; George Sisler, 1B; 1942: Rogers Hornsby, 2B; Pie Traynor, 3B; 1943: Mickey Cochrane, C; Frankie Frisch, 2B 1944: Ed Walsh, P; Old Hoss Radbourn, P 1945: Lou Gehrig, 1B; Kid Nichols, P 1946: Ed Delahanty, LF; Lefty O'Doul 1947: Pud Galvin, P; John McGraw, INF 1948: Carl Hubbell, P; Addie Joss, P 1949: Harry Heilman, OF/1B; Monte Ward, P/SS 1950: Cool Papa Bell, CF; Jimmie Foxx, 1B 1951: Mordecai "Three Finger" Brown, P; Josh Gibson, C 1952: Paul Waner, RF; Charlie Gehringer, 2B 1953: Mel Ott, RF; Hank Greenberg, 1B 1954: Eddie Plank, P; Dan Brouthers, 1B 1955: "Wahoo" Sam Crawford, OF; John Clarkson, P 1956: Chief Bender, P; Bill Dickey, C 1957: Sam Rice, RF; Joe DiMaggio, CF 1958: Bill Terry, 1B; Heinie Manush, LF 1959: Dizzy Dean, P; Tim Keefe, P 1960: Gabby Hartnett, C; Mickey Welch, P 1961: Bob Feller, P; Ducky Medwick, LF 1962: Luke Appling, SS; Jesse Burkett, LF 1963 Jackie Robinson, 2B; Zack Wheat, LF 1964: Jake Beckley, 1B; Rube Waddell, P 1965: Ralph Kiner, 1B; Lefty Grove, P
1966: Ted Williams, LF; Smoky Joe Wood, P/OF 1967: Roy Campanella, C; Max Carey, OF 1968: Goose Goslin, LF; Rabbit Maranville, SS 1969: Stan Musial, 1B/OF 1970: Ferris Fain, 1B; Earle Combs, CF 1971: Warren Spahn, P; Yogi Berra, C 1972 Satchel Paige, P; Sandy Koufax, P 1973: Robin Roberts, P; Whitey Ford, P 1974: Mickey Mantle, CF; Eddie Mathews, 3B 1975: Lefty Gomez, P; Hack Wilson, CF 1976: Jack Pfiester, P; Johnny Mize, 1B 1977: Ernie Banks, SS; Mickey Welch, P 1978: Roberto Clemente, RF; Chuck Klein, RF 1979: Willie Mays, CF; Luis Aparicio,  SS 1980: Al Kaline, RF; Enos Slaughter, RF 1981: Bob Gibson, P; Harmon Killebrew, 1B 1982: Hank Aaron, RF; Frank Robinson, OF 1983: Brooks Robinson, 3B, Juan Marichal, P 1984: Hoyt Wilhelm, P; Arky Vaughan, SS 1985: Lou Brock, LF; Pete Browning, OF 1986: Sidd Finch, P 1987: Willie McCovey, 1B, Roger Maris, RF 1988: Willie Stargell, 1B, Catfish Hunter, P 1989: Earl Averill, CF, Billy Williams, LF 1990: Johnny Bench, C, Carl Yastrzemski, LF 1991: Jim Palmer, P, Joe Morgan, 2B 1992: Rod Carew, 2B; Gaylord Perry, P 1993: Reggie Jackson, RF, Tom Seaver, P 1994: Phil Niekro, P, Rollie Fingers, P 1995: Pete Rose, INF, Mike Schmidt, 3B 1996: Steve Carlton, P, Denny McLain, P 1997: Jim Rice, LF, Don Sutton, P 1998: Dick Allen, 1B, Dave Parker, RF 1999: Nolan Ryan, P, George Brett, 3B 2000: Robin Yount, SS, Carlton Fisk, C 2001: Kirby Puckett, CF, Mark Fidrych, P 2002: Ozzie Smith, SS, Gary Carter, C
2003
Eddie Murray, 1B; 1977-1997, Orioles
The all-time leader in sacrifice flies with 128 ("Oooooooh!"), Murray also finished with 3,255 career hits (13th) and 504 home runs (25th). The 1977 Rookie of the Year, Murray was an eight-time All-Star and terrific in "48 Hours" and "Beverly Hills Cop", which are basically the same movie.
Tommy John (Surgery), P; 1963-89, Dodgers, Yankees, Etc.
Between the baselines, John probably belongs in the Hall of Very Good: 288 wins and four All-Star appearances for the two-time 20-game winner. However, few former pitchers have a greater legacy in baseball simply because of the revolutionary surgery –transplanting a ligament from one arm into the other arm– for which he was the guinea pig in 1974. John won 124 games before he met Dr. Frank Jobe's scalpel, and 164 games after. The procedure is not to be confused with Tommy James Surgery (transplanted vocal chords) or Tommy Tune surgery (transplanted knee ligaments).
Remote Patrol
Rockets at Blazers, Game 3
10:30 p.m. ESPN2
LaMarcus Aldridge –46 and 43 points–has been, along with Atlanta's Marcus Teague, the breakout star of the first six days of the NBA playoffs. Portland is a difficult place for road teams to win, but Houston does not want to fall behind 3-0. James Harden, please report to the emergency room.