https://mediumhappy.com/?p=5964
STARTING FIVE
1. Recovering the Seattleites
You only needed to watch the fourth quarter of last night's 35-6 win in Glendale to think that Pete Carroll's Army will be returning there in 41 days. Marshawn Lynch's epic Son-of-Beastquake 79-yard run, the second-best "I'm also here to kick your ass" run of his career; Richard Sherman's interception, in which he effortlessly ran it back 30 yards or so without a single Cardinal laying a hand on him before stepping out of bounds; Russell Wilson's bootleg TD run, in which he faked not one but two Cardinals out of their jocks and never had a hand laid on him.
The Cardinals entered 11-3, needing this win to guarantee a first-week bye and home filed. They're now 11-4, will get nothing and like it. One of the NFL's BEST defenses yielded 596 yards, their worst showing in 54 years.
Seattle, meanwhile, has allowed 33 points in its last five games. After a bumpy 6-4 start, these birds are once again of a feather.
2. Straight Outta…Would You Believe, Brooklyn?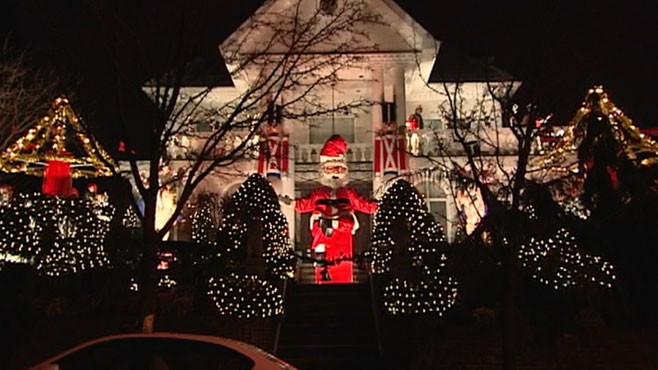 Took a bike ride last night to Brooklyn's finest residential neighborhood, Dyker Heights, which is near the Verrazano-Narrows Bridge. Over a 5-by-2 block patch of homes, the residents really get into the Christmas spirit, Thomas Edison-style. I'm told that the owner of the house above is Lucy of Lucy's Sausage (kind of a big deal at NYC's Italian festivals). Fuggedaboutit!
Now all we need is a little snow…
3. Kringle, Guilty?
The zeitgeisty NPR podcast "Serial" wrapped last week and Saturday Night Live paid it proper tribute with this parody. Strong work, Cecily.
4. 24-0
That was the score at the United Center in Chicago after 7:18 had elapsed in Saturday's game between No. 1 Kentucky and UCLA. At halftime the Wildcats, who are looking very 1990-91 UNLV at the moment, led 41-7.
On Sunday No. 6 Virginia almost equaled that output, taking a 39-8 lead into the break versus Harvard. In no particular order, the teams to keep an eye on are Kentucky, Duke, Wisconsin, Arizona, Virginia and Louisville.
5. Films of the Year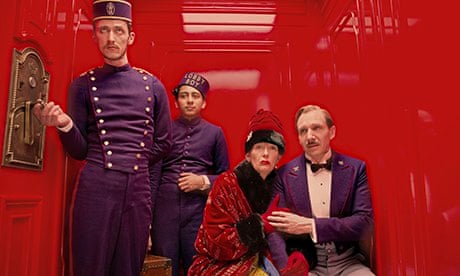 So the people who pay me to write, Newsweek, have released a list of our favorite movies of 2014 (I get to write about Nightcrawler). Feel free to tell us what we've missed.
Reserves
Dior versus Armani.
Charlize versus Cate.
If you have yet to see the Armani ads (a perfume called "Si") with the incandescent Aussie, I'm sure you will. True story (not a Barney Stinson-styled "true story," an actual true story): I'm boarding a plane from Phoenix to JFK about 8 years ago and I espy –yes, it used to be a verb–an angelic creature in the waiting area, but she's not really close enough to get a good glimpse. Then I board the plane and there in first class is Cate Blanchett. Holy smoke, Barney! I'm really not sure she's human.
Remote Patrol
His Girl Friday
TCM 8 p.m.
I know what you're thinking: JW, shouldn't you just rename this section "What's on TCM tonight?" Maybe you're right. In a sentence or less, this 1940 Howard Hawkes film stars Cary Grant as a newspaper editor whose star reporter, and ex-wife, played by Rosalind Russell, is about to tie the knot again and retire. Well, I think we all know where this is headed. It's listed as a "screwball comedy," but seeing how an attractive dame chooses a newspaper guy over an insurance exec, let's call it science fiction.