https://mediumhappy.com/?p=6122
by John Walters
Starting Five
1, Nepal
A 7.8-magnitude earthquake, the worst in 80 years, strikes north of Katmandu and devastates the country of 27 million. Aftershocks measuring 6.7 and another registering 5.1 in India also strike. At least 18 climbers on Mount Everest perish due to concomitant avalanches.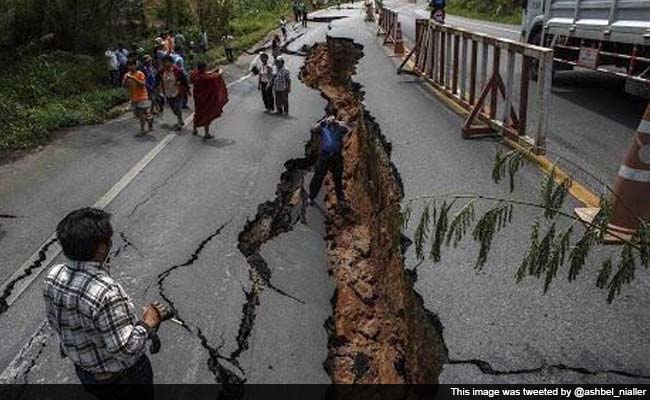 In the coming days, mudslides, dysentery, disease, and more suffering.
2. Strong & True
She may not be co-anchoring "Weekend Update" anymore, but Cecily Strong upgraded her Saturday night comedy game by hosting the White House Correspondents Dinner. Not known as a stand-up, Strong had some wicked good lines (the Aaron Shock picture show dragged, though).
POTUS was no slouch, either. Best prez? Worst prez? I'd go with funniest prez, at least in a very long while.
Her two Strong-est lines: "President Obama, your hair is so white now that it can talk back to the police." And, "Next season, Sarah Koenig (host of Serial), pick someone who definitely did it. Like Amanda Knox (sotto voce: "Her DNA is on the knife").
It's a strong week to be named Strong. First, Cecily, and as Bruce Feldman predicts –and I fully concur — Arizona State wideout Jaelen Strong was a men among boys last autumn (just ask Southern Cal) and will rise up the draft board.
3. Boston Slammed Crowder
Up by 19 in the second half in Game 4 of a series they were leading 3-0, the Cavaliers' J.R. Smith cheap shots Boston's Jae Crowder (after Kendrick Perkins had earlier done the same) and earns an ejection. Probably a Game 1 suspension for the subsequent series versus the Bulls. And, J.R. does this on the anniversary of another time he was suspended. You can take the punk out of New York, but you can't take the punk out of the punk….
4. The $6 Million At-Bat
In the first inning of last night's 6-4 victory against the No Mas Mess, Alex Rodriguez hit a home run. A cheapie. It bounced off the top of the wall in right-center field, which is already a short porch, and into the stands. Still, that's career home run 659.
A-Rod's next will be his 660th (counting, yay!), which will tie him with Willie Mays for fourth place on the all-time list and instantly trigger a $6 million bonus due him from the Yankees. So, yes, a lot of those blasts were clouted when A-Rod was being injected, and the Yanks are contesting the bonus, but it's not as if the Pinstripes did not realize what Alex was up to. So it's hard to feel too sorry for them.
The Bombers appear to have no plans in place to celebrate A-Rod's milestone blast –as prayers that he hits it on the road appear to be going unanswered — and when he was asked about a fete for his feat, he simply said, "I don't have a marketing degree."
 5. Amazing Amelia (Addendum)
One of this site's unintended but proud duties is to chronicle the continued feats of Chicago attorney Amelia Boone, whose will exceeds her remarkable talent. The World's Toughest Mudder, you may recall, tore her medial meniscus and suffered a tibial fracture early last autumn. Six weeks later, she won a Tough Mudder event in Las Vegas.
Less than two months after that Boone, who never fancied herself a runner per se, won a 15-mile Xterra run near Fountain Hills, Ariz. on Super Bowl Sunday.  Six weeks after that, she completed the Georgia Death Race, a 68-mile wilderness run. And this weekend she finished first among females –and 3rd overall — at the Rodeo Beach Rumble just north of San Francisco.
Do you know how difficult it is to train as a runner in Chicago in the winter, this winter? While slaving away at a prestigious law firm? Look at the quote, taken from a case, that she has posted at the top of her blog, Race Ipsa Loquitur: "The timorous may stay at home."
Music 101
Sloop John B
So hoist up the John B. sail/See how the main sail sets/Call for the captain ashore/Let me go home
Did the "California sound" exist before the Beach Boys did? Debatable. The Wilson brothers et al. took this from a West Indian folk song, rearranged it with their trademark ethereal harmonies, and included it on one of the greatest pieces of vinyl ever pressed, Pet Sounds. The song was released as a single in spring of 1966, a very good year, and rose to No. 3 in the U.S. an No. 2 in the U.K. in  1967.
Remote Patrol
Game 7: Islanders at Capitals
NBC Sports 7:30 p.m. Who will win Game 7 of this Stanley Cup playoffs first-round series? Who cares: the real question is, Who will win Game 8?