https://mediumhappy.com/?p=6123
by John Walters
Starting Five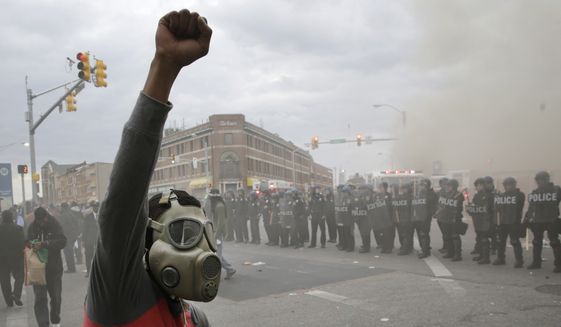 1. Baltimore
Previously on The Wire….
Protests erupted in Baltimore yesterday in the wake of the funeral of Freddie Gray, who died within 45 minutes of being taken into police custody on April 12. In the words of the immortal Al Czervik, "So what? So…let's dance!"
2. The Real Housewives of Kings Landing
"I wish we had some wine for you. It's a bit early in the day for us." Oh, Margaery, I hope you enjoyed that line, because you are going to pay for it. Cersei is still the Queen Bee. Andy Greenwald's typically marvelous recap is here.
3. Indonesia: Not Messing Around
Nine prisoners are scheduled to face a firing squad in Indonesia today for attempting to smuggle eight kilograms of heroin from Bali to Australia in 2005. The shooters will stand just 5 meters away from the death row prisoners. I wouldn't expect any Pulp Fiction-type miracle of missed shots.
4. The Firstros?
Because I have no idea how long this will last: the Houston Astros, long celebrated here and deservedly so as the Lastros, are in first place in the American League West (13-6). The Firstros are one of the rare A.L. West squads who have assiduously avoided putting Justin Josh Hamilton on their roster, and it's working for them.
Another-Texas-City Keuchel is 2-0 with a 0.62 ERA in four quality starts.
5. The XX Games
I am strong (Strong!)
I am invincible (Invincible!)
It's cool that Bruce Jenner sat down with Diane Sawyer of ABC and spoke for TWO HOURS about his transgender situation. It's astounding that, on a Friday evening, 17 million Americans tuned in to watch. Somewhere Dwight Stones is wondering what he needs to do to draw that much attention.
Music 101
There She Goes
She calls my name/Pulls my train/No one else could heal my pain
Four lads from Liverpool recorded one of the best pop songs of all time, and none of them were named Ringo. In 1990 The La's burst onto the scene with tons of promise, but then mercurial lead singer/writer/genius Lee Mavers pulled the plug on the entire operation. I love this band –so does Mike Myers: every time he has appeared on Letterman since this song came out, including last month, this has been his play-on music.
What The La's copped so well from the Beatles was the ability to write simple, catchy pop songs. Here's one you've probably never heard that fills that order, "I Am The Key."
Remote Patrol
Game 5: Spurs at Clippers
TNT 10:30 p.m.
This just in: the Spurs have activated Robert Horry and Bruce Bowen for tonight's game at Staples Center….