https://mediumhappy.com/?p=6179
by John Walters
Starting Five
1. Dixie
Oh, I wish I was in the land of cotton/Old times there are not forgotten
But maybe they should be. Or perhaps they should not be celebrated as much.
We are taught in school that the defining element of the United States of America is freedom, but the longer one lives, the harder that is to believe. I think the defining element of this country, or at least one that is just as pronounced as freedom or democracy, is slavery and its aftershocks.
That a man whose own ancestors helped usurp a country from its previous inhabitants would have the audacity to tell a roomful of African-Americans, "You're ruining our country; you have to go…" well, there's just a whole lot of ignorance and hypocrisy there. And those victims' ancestors, well, they never asked to be here in the first place. At least not to be brought here the way they were.
Gun issue. Race issue. Mostly, it's an American issue. You bring people here in chains and then you free them but still try to keep them down for the next century (and beyond) afterward, and then you wonder why they just can't "behave" like everyone else? And what were the people who were killed actually doing that was so destructive to society? Oh, right, praying in a church.
There's a large segment of Americans, too large a segment, who actually believe that the "white" in America is more than just a color on the flag. It isn't. People better get used to that.
A step in the right direction? Taking down Confederate flags at state houses. You wanna fly a Rebel flag? Go ahead, that's your first Amendment right. But why any state government would choose to do so knowing what it symbolizes for so many is a little strange.
2. Dixie (Cont.)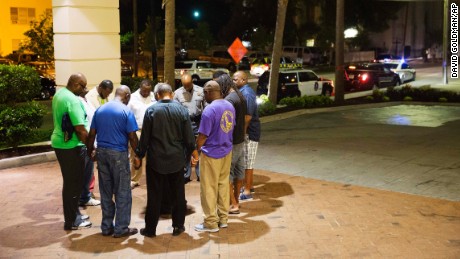 Here's Jon Stewart's masterful opening of The Daily Show last night.
And here's Charles Pierce in Esquire.
In New York City, where whites and blacks and Asians and Hispanics and Arabs and Indians interact each day (I know I do), familiarity breeds comity, I find. Last night I was on the Uptown 2 express train. It stopped at 42nd Street. Three black women boarded and there were two free seats next to me, but not three.
Two of the women sat down, and one was left standing. I said to the lady, "Would you like my seat?" And she looked at me and in a blunt but not unfriendly way, she said, "That's okay; you're getting off at the next stop, anyway."
And I laughed. And then she laughed. See, we both knew that I'm a white guy of a certain age who is not a hipster, so I was most likely getting off in the heart of the Upper West Side (72nd St) and not continuing on to Harlem. And so the four of us had a nice little conversation.
When the train stopped at 72nd, I pretended for as long as possible that I was NOT getting off there. Then, just before the doors closed, I smiled at them, said, "You were right," and left. And they laughed.
3. Star 80
Three-time U.S. Open champion Tiger Woods shoots an 80 in the opening round at this year's edition in Chambers Bay, Wash., then blows off the coolest Floridian I know, Fox's Charles Davis, for a post-round on-camera interview (Tiger did attend the presser, to his credit).
It was seven years ago this June that Tiger won the last of his 14 majors at this very tournament in Torrey Pines, Calif. He was 32 years old.
Of the 156 golfers who played Thursday's first round, only two, Rickie Fowler (81) and Rich Barbarian, Jr., shot worse scores than Woods, who will almost certainly be headed home on the G-5 after today.
4. FIFA Flop
Dig it: If you're going to title a film United Passions, why not make it a porn flick set on a jetliner? Instead, you're FIFA, and you make it about soccer and it becomes the lowest-grossing film in U.S. box office history. It earned $918 at the box office last weekend, or only a scant few dollars more more than I earned at the cookoutateria.
Worse, it stars Tim Roth, who actually appeared in not one but two classic Quentin Tarantino films. C'mon, honey bunny, let's get out of here.
5. Step Children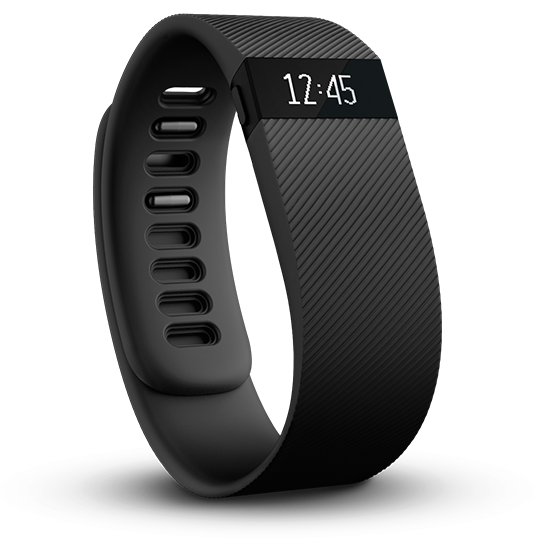 If you know anyone who owns a Fitbit, you know that they become a little obsessed with out-walking their friends who also have one. The product is figuratively a Police song: It monitors every step you take. What has made the wearable such a success is that it combines fitness with showing up your friends. You can out-Mandelbaum people you know on a daily basis.
The product went public yesterday at $20 and is already up about 65% (warning: If I were someone who shorted stocks, this would be a prime candidate) to $33. Fit Bit: The perfect gift for your step-father this weekend.
Remote Patrol
True Detective
Sunday, HBO 9 p.m. 
I would never expect it to be as good as the Rust Cohle-Marty Hart inaugural season, but the reviews portend a sophomore slump. Vince Vaughn, Colin Farrell, Rachel McAdams and Taylor Kitsch. Maybe we should all just walk hand in hand into extinction. One last midnight, brothers and sisters opting out of a raw deal. Don't fret, Nic Pizzolatto. Harper Lee never even produced a follow-up.