https://mediumhappy.com/?p=6212
by John Walters
also…
Starting Five
1. A-Rod Turns 40
I don't know if "Happy" is the proper greeting but, okay, sure, "Happy 40th Birthday" to Alex Rodriguez. I'd call the Yankee DH polarizing, but I'm not so certain there are too many people inhabiting the pole opposite the one that has long found him disingenuous.
And yet, A-Rod smote three home runs on Saturday night as the Yankees came back from a 5-0 deficit at Minnesota to beat the Twins, 8-5. This season he is batting .277 and has 58 RBI and 23 HRs in his return from a season-long suspension. Not quite his MVP-caliber seasons, but he definitely is playing at or near All-Star caliber. He can still hit, he just cannot slide.
On the all-time lists, Rodriguez is NINTH in Runs Scored, FOURTH in Home Runs, FOURTH in RBI and FIRST in Grand Slams. Does all this just mean he will one day be the greatest player since Pete Rose to not be admitted into Cooperstown?
2. "The Suspect Reportedly Answered the Door Naked, Missing His Eyeball and With a Severed Arm"
Yes, but at least he had the courtesy to open the door. 
The wife, Trina Heisch, 49, of Phoenix, was found decapitated. The husband, the alleged suspect then cut off his own arm and gouged out his eye.
You'll be surprised to learn that the two met at a mental health facility.
3. A Tale of Two Incomes (and one Homepage)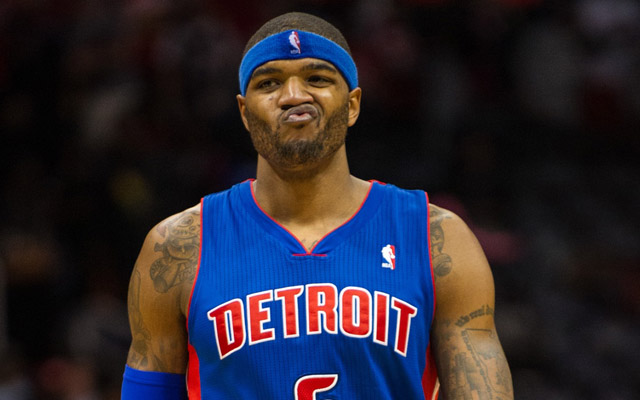 These two stories are each currently, simultaneously, on the CNN home page:
A) "$6.9 Million Will Be Hard on Family, NBAer Says." That's Josh Smith discussing his new, lower salary. He's actually signed for $1.5 million this year, but the Pistons still owe him $5.4 million. Related: Josh Smith has always been kind of jerk.
B) http://money.cnn.com/2015/07/24/investing/antoine-walker-nba-bankruptcy/index.html?iid=ob_homepage_deskrecommended_pool&iid=obnetwork, a piece on how Antoine Walker blew all the money he made in the NBA.
4. "This Is Water"
The movie about David Foster Wallace, The End of the Tour, will be released Friday (it is NOT a biopic, per se; it's kind of a road movie). I'd recommend the movie. But what I really want to recommend is this commencement speech he gave at Kenyon College in 2005. Go ahead, take 22 minutes and enlighten yourself (further).
5. Great Performances: Steve Railsback as Charles Manson in Helter Skelter
Last week I watched Helter Skelter, a 1976 TV movie that was so, so, so much better than its ilk of the time, about the Manson Family slayings in Los Angeles in 1969. I hadn't seen it since it first appeared on TV and scared the bejesus out of me (I still don't understand why/how my parents allowed us to view it; wasn't there a Happy Days or MacMillan and Wife episode on that evening?)
Anyway, watching it again, I was blowed away by just how devastatingly authentic Steve Railsback was in the role of Manson. I don't know how he did not win the Emmy that year (he didn't). I also don't know how he did not move on to much greater things. Rails back reportedly spent two hours alone in a closet every day for months while preparing for the role. I hope that was in preparation for the role.
You can watch the entire movie right here. It's very well done, especially for a mid-1970s TV film. Do me a favor and just watch the opening scene to experience how good Railsback, who studied under Lee Strasberg in NYC, really is.
Music 101
Hip Hop Hooray
I was in a coffee shop yesterday morning, completely populated by white folk, and this tune came on, and we all got our ghetto on. Pathetic, I know. But this 1993 tune from Naughty by Nature has always been one of my favorite rap songs, if not my very favorite (admittedly, it's a short list for me). Warning: NSFP.
Remote Patrol
Yankees at Rangers
ESPN 8 p.m.
Did you know that the Yankees have the 4th-best record in baseball at 55-42, behind only the Cardinals, Royals and Pirates? I did not see this. Yes, it's A-Rod's 40th but another former Ranger, Mark Teixeira, is leading the Yankee surge with 24 homers and 65 RBI, both Top 5 in the A.L. NYY is second in team batting in the A.L., while Tex is in the midst of his best season since he finished as MVP runner-up in 2009.