https://mediumhappy.com/?p=6222
by John Walters
Starting Five
1. Bryant: Park
Notre Dame, in what has replaced the An Tostal keg toss as the school's most feared annual event (see: 1988), declared 2nd-string running back Greg Bryant academically ineligible for the 2015 season. Bryant joins Davaris Daniels (WR, 2014) and Everett Golson (QB, 2013) on the "Prominent Offensive Players Who Sat an Entire Season Due to Academic Mishaps" wall of notoriety.
I don't want to call it "shame." Bryant, apparently, earned a "B-minus" when he needed a "B-plus" to remain eligible. That's not shameful. That's just failing to draw the kidney's countercurrent exchange of ions correctly on the final.
Bryant and Tarean Folston both matriculated in 2013 as frosh of high toutage from Florida. But Bryant missed the last 10 games of 2013 after three games and three total carries (he was granted a medical redshirt). Last season he carried 54 times for 289 yards but was oft-criticized for picking and choosing holes to much, and for fumbling.
Folston, on the other hand, has been a beast. The stocky 5-10, 215-lb RB from Cocoa, Fla,, gained 470 yards on 88 carries as a freshman and last season had 889 yards on 175 carries.  He's a bruiser who stays healthy. Folston will get even more touches this season, while C.J. Prosise, the slot receiver who "committed" offensive interference at Florida State, will open a lot of eyes as the backup. He's a stud.
Bryant will have two more seasons of eligibility remaining should he choose to return. He's not kicked out of school; he just can't play in games this season. He can even practice.
2. Ten Angry Men
It may just be me, but if I'm going to watch 10 men on stage at the same time, there better either be two baskets involved or they should be doing an a cappella rendition of "Bohemian Rhapsody."
The GOP debate, airing on Fox News, is tomorrow night. I cannot wait for the moment when Donald Trump turns to Ted Cruz and says, "You're fired!"
Meanwhile, our friend Matt Taibbi has created a drinking game for tonight's event, which I do not recommend if you are trying to get dry. He will be live-tweeting the debate at @mtaibbi.
3. Jeepers, Peepers
Last night I happened upon Another Period on Comedy Central, a comedy of manners starring Michael Ian Black, Christina Hendricks (Joan Harris!) and Paget Brewster. It's kind of a Downton Abbey/Keeping Up With the Kardashians satire set in colonial Rhode Island. Funny stuff, and MIB is quite  hilarious as the over-the-top obsequious butler.
Oh, and Sepinwall enjoyed it, too.
4. Gone Girl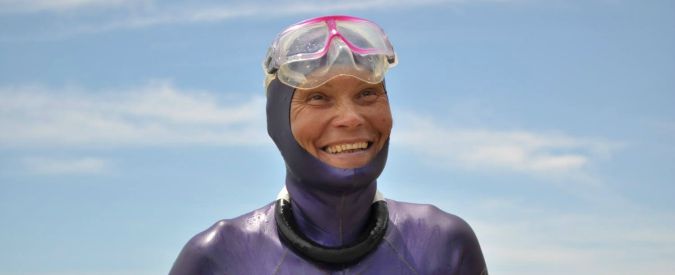 This is Natalia Molchanova, 53, of Russia. She is the world's most decorated free diver ever, with a total of 40 world records and 20 individual gold medals from the Freediving (great songs Tom Petty never wrote) World Championships. Or, should I say "was…?"
On Sunday Molchanova went for a "recreational" dive off the coast of Spain and has not been seen since. Rule No. 3,142: What goes down may not come up. Molchanova has been missing for three days and is presumed dead. When you lower yourself into a body of water to descend great depths, you may think of yourself as a world-class athlete. Then again, certain aquatic creatures may think of you as bait.
I'm sure some journalist will do a "deep dive" (too soon?) on Molchanova's disappearance before long.
5. Lizard Man Returns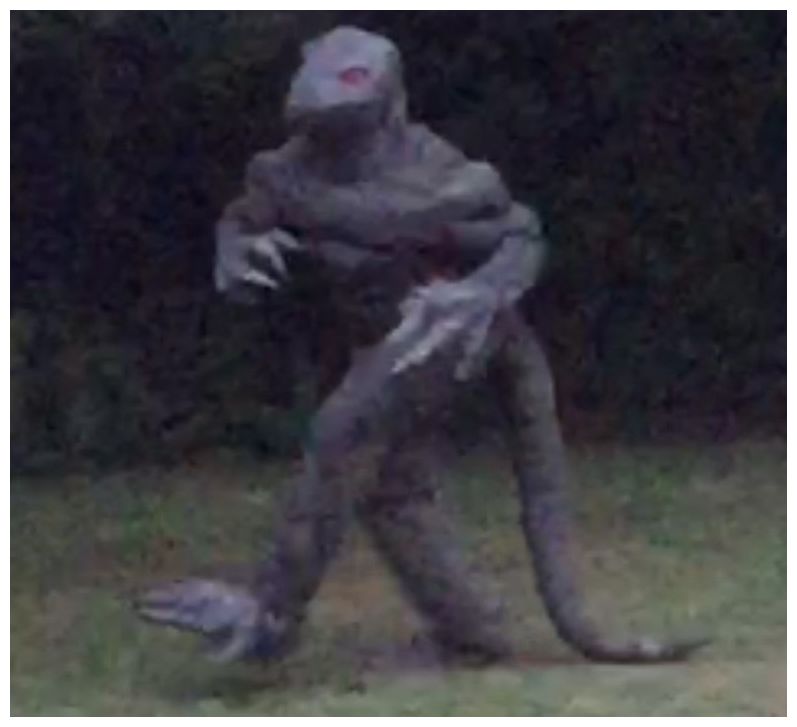 If you find yourself traveling through Bishopville, S.C., keep an eye out for this creature, who was photographed on Sunday. The local legend of Lizard Man extends back nearly 30 years, so of course this is not a hoax. Not at all. Where is Leonard Nimoy when you need him? Oh, that's right. Sorry.