https://mediumhappy.com/?p=6230
by John Walters
Starting Five
1. Chinese Laundry
The above photo does not do justice to the massiveness of the explosion that rocked Tianjin, China, on this night, but this video does (watch how it takes a second or two for the sound waves to rock the dwelling where our videographer is; also, note that "Whoa!" in Chinese is pronounced "Whoa!")
The BBC is reporting that the explosion occurred at a petrol plant, cause unknown, and is reporting injuries only, not deaths. We'll rely on the ordinarily helpful and open Chinese government to provide more details later.
2. Sketchy
Forget about whether or not the NFL and Tom Brady should settle, today's court hearing in New York City was hijacked by Twitter once the courtroom sketch artist's rendering of Brady found its way onto the web.
We are a nation of highly productive and creative people, mostly using these talents to amuse ourselves.
On one side, you have New York Jest quarterback Geno Smith and his broken jaw ("Listen to the mandible rain/Listen to the music on the chin"). On the other, you have teammate and linebacker IK Enemkpali who felt that Smith owed him $600.
Who is at fault?
Well, sure, you shouldn't just go punching teammates in the face, even if they wag a finger in yours and tell you that you're a chump. Granted.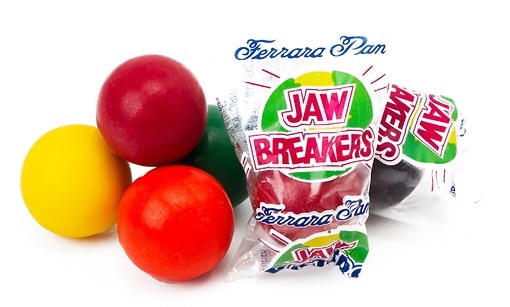 But, did or did not Geno owe IK that money? They agreed that Geno would attend IK's football camp. IK paid for the flight and a limo beforehand. Then, Geno didn't go. Was it due to the death in a motorcycle crash of his brother's best friend or was that just an excuse? Does it matter?
Also, Geno is due to earn $1.37 million this year, so the equivalent of $600 to him is, if you are earning $100,000 a year, about $44. You know what would have been wise? If the two had just decided to split the difference.
IK is gone. And Smith has shown that he's not very wise or mature about reading situations, not that a quarterback is ever called upon to do such things.
4. James Corden Blues*
This will all end with me waking up one morning to read, "Late, Late Show Host Dies in Fiery Single-Car Crash with Meghan Trainor" and then I'll just roll back over and go back to sleep.
Thanks to Great Friend Of the Blog (GFOB) Moose for telling me about this and all other current events pertaining to Canadia.
5. Hamilton 
"Yes, it really is that good." 
Thus began New York Times theater critic Ben Brantley's review of the new Broadway smash Hamilton, which he wrote last week. The show is just your standard hip-hop musical about the nation's first Secretary of the Treasury featuring a mostly non-white cast so, yes, boilerplate.
But it's the hottest ticket on Broadway since The Book of Mormon first premiered.
Music 101
Titanium
I'll admit, I'd never heard Titanium until Anna Kendrick and Brittany Snow sang it a cappella in the shower in Pitch Perfect. But the 2011 hit by French DJ David Guetta, with vocals by Sia, is a classic in the sense that you can not just tire of hearing of it (at least I can't). "I'm bulletproof/Nothing to lose/Fire away, fire away…"
This live version isn't the cleanest, but it captures the song's energy well. This is arguably the best song written about a naturally occurring element since Nirvana's Lithium.
Remote Patrol
Se7en
SyFy 9 p.m.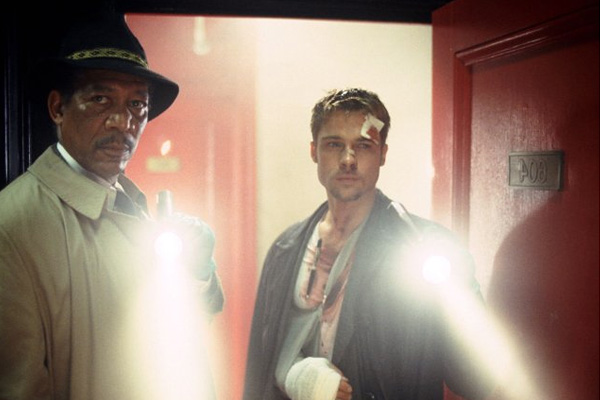 Is this Kevin Spacey's greatest role? Brad Pitt's? Morgan Freeman's? I like to think that some struggling screenwriter in Santa Monica had a very simple and wonderful idea — a serial killer who based his acts on punishing the Seven Deadly Sins — that turned into one of the better thrillers of the Nineties (I don't know how it actually happened, but that would be nice).
A wonderful twist ending that I won't ruin here, but I will ask how a film that looks to be set in an East Coast city has its climactic moments in terrain that resembles nowhere you would wind east of Amarillo, Texas? My only qualm with the film.