https://mediumhappy.com/?p=6279
by John Walters
Starting Five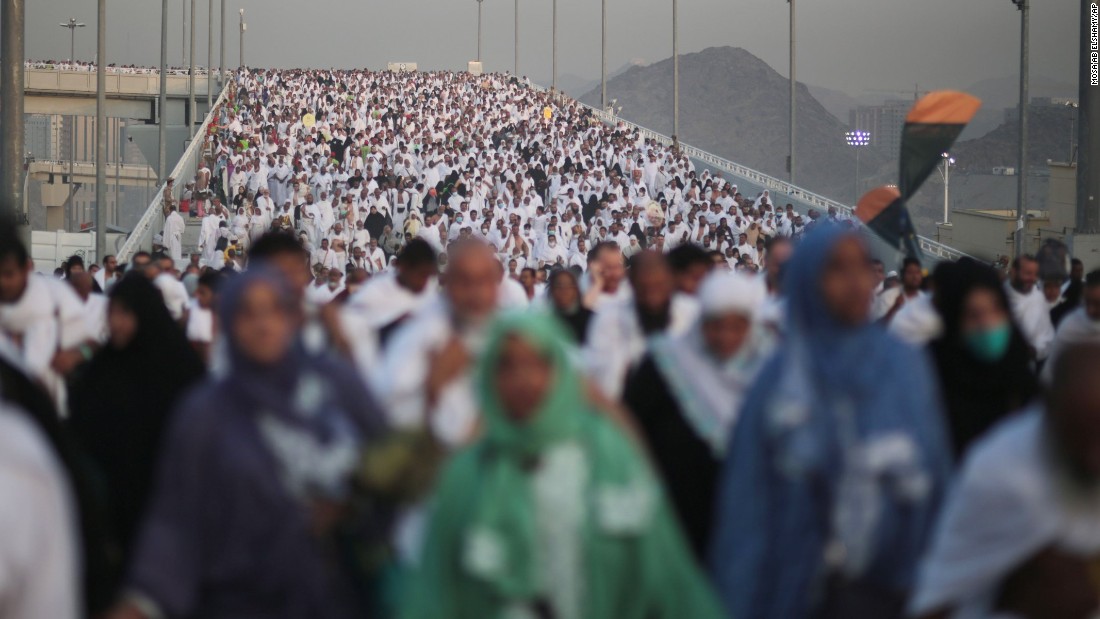 1. Mecca-lomania*
The judges will also accept "Black Mass," "Hajj Quest" and "Allah These Pilgrims Are Being Crushed"
Currently the number of dead is 717, all of them pilgrims making the annual Hajj pilgrimage to Mecca. As usual, Al-Jazeera has the most detailed story on the tragedy, detailing how pilgrims flock to Mina, on the outskirts of Mecca, to carry out a symbolic "stoning of the devil" by tossing rocks at three stone walls.
The stampede did not take place during the stoning, but rather before as one pilgrim camp  walked through another pilgrim camp. Watch the video at the bottom of the story.
2. Integrity is His Trump Card*
*Upon Further Review, the judges will accept "Atta Boye" as well as "Bridge (Over Troubled Walters)"
This is Boye Brogeland, 42, the man who is single-handedly (with 13 cards in it, I'd assume) trying to save contract bridge at its highest levels. Thanks to the Norwegians' efforts, the top two ranked bridge players in the world, as well as another team that happens to be the European champions, have been exposed as cheaters.
Here's my story in Newsweek about the entire affair, which features skulduggery, threats of physical violence and lawsuits, big money, and crooked people.
An aside that I was tempted to tweet, but I'll save it for you readers. So this morning one of my sources emails me to tell me that a highly decorated writer had sent an email to her and others extolling the piece. Here is the email:
I know almost nothing about bridge except what Anderson has explained to me, but I found this article easy to understand—well-organized and very absorbing. I started reading it in the car as I pulled into a grocery store lot and got so involved in it that I sat there until I finished it. It is intrinsically a great story, involving large amounts of money as a motive for the cheaters, a host of brainy people trying to get away with it, law suits, threats of violence, even a few heroes, especially the Snowden-type character from Norway who was determined  to out the cheats. And Jeff calling a guy a prick. And a great ending: sue me. iv
Now, the beauty of this is that the email was written by one William Nack. A man who, like me, was employed by Sports Illustrated. In fact, I thought that we knew each other fairly well. I always considered Bill Nack to be the most gifted writer at SI while I was there, so it's heartwarming to read this note, and yet what does it say about print that either Nack didn't notice the byline or recognize the name? Funny.
By the way, Bill and I were two of the four writers who were laid off (or, as Seth Davis would say, "Fired") by SI in 2001. Anyway, thanks, Bill. Without even realizing it, you made my day. I believe I've finally broken my maiden.
3. The Thompson Twins

Okay, they're not twins. They're sisters. Anne and Mary Thompson are both alumnae of Notre Dame and both are in the employ of NBC Universal (if that's still a thing). You regularly see Anne's reports on NBC Nightly News and Mary, the younger of the two, reports from the NYSE and other locales for CNBC.
This week, and I'm not sure if it is for the first time, the sisters have the same beat: covering the papal visit. They're both filing reports on the pilgrimage of the Ultimate Pilgrim. Their parents must be proud, I'd think. A shout-out to Mary, who like your humble author (HA!) rowed for Notre Dame Crew.
4. My Two Dads Remake?
When I first saw this GIF of Jeremy Lin and Stephen Curry teaching Stephen's daughter, Riley, to do the Nae Nae, I thought, This would make the perfect 21st century My Two Dads remake: you've got at least three ethnicities, three or four SI covers (thanks to the efforts of Pablo Torre), an MVP and an NBA championship. Who wouldn't watch this show!?!?
5. Where in the World?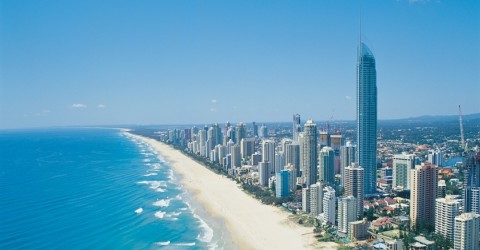 Answer to Tuesday's photo: Astana, Kazakhstan
Here's another shot of today's question:
Music 101
Two Tickets to Paradise
Billy Joel may be the most famous "rocker" from Long Island, but maybe Eddie Money (born: Mahoney) may be its best guitarist/pop star. This was not the first hit from his eponymous 1977 debut album — that was "Baby Hold On"  — but time has been kinder to it.
Eddie's grandfather, dad and brother were all members of the NYPD. He was in training to become a cop, too, before he opted for a music career.
Remote Patrol
Valley of the Dolls
TCM 11:45 p.m.
"Three young women pursue acting and end up being destroyed by the very lifestyle they desired," says my TV video guide. Quite prescient, that, considering that one of the stars of the film was the ill-fated Sharon Tate.