https://mediumhappy.com/?p=6281
by John Walters
Starting Five
1. Eggs Communication
Davey: Did you hear the Pope arrived in New York City?
Goliath: Did I? We had brunch together this morning. He ordered the Eggs Predecessor.
Davey: When ordering eggs Benedict, I hear there's no place like Rome for the hollandaise.
Goliath: True, but if Europe for a good breakfast, I think Francis more popular than Italy.
Aaaaaaand, scene. Thanks to @el_wuffel and @IrishElvis for the assists.
2. Big (Bad?) John
This is John Krahn. He's a senior at King High School in Riverside,, Calif., and plays offensive line. He only plays one position, which almost seems unfair. I'm told he needs to lose weight to draw college interest. I think if I were a college coach, I'd be interested.
3. Bye Bye Boehner
Speaker of the House,
Orange is his face,
Says he met the pope,
And now he'll leave this place
John Boehner chooses this incredibly slow news day to announce that he is resigning from the United States Senate. Kudos to former SI On Campus colleague Matt Waxman for noting that two J.B.-initial Orangemen announced their resignations in 2015: Boehner and Syracuse's Jim Boeheim.
4. Documentary Wow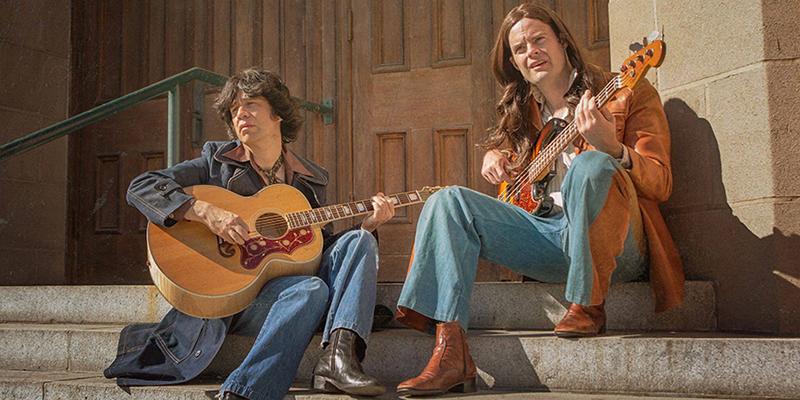 Largely because I didn't have a working television for the past 5 months, I missed all of Documentary Now!, the parody doc series that ran for six episodes, was produced by Seth Meyers, and starred his buddies Fred Armisen and Bill Hader. But if there was one installment I wanted to see, it was "Gentle and Soft: The Story of the Blue Jean Committee," which was a faux version of The History of the Eagles, which I did just re-watch again recently.
Anyway, this reviewer praises not just the comedy of that episode, but also the humanity and the acting. I hope to see it some day soon. "Catalina breeze…"
5. Where In The World?

Yesterday's Answer: Q1, the tallest building in Australia (78 stories, slightly more than 1,000 feet tall), in Surfer's Paradise.
Music 101
Lido Shuffle
The one and only Boz Scaggs, with a perfect summer song that hit No. 11 in 1977. The co-writer of this tune, David Paich, went on to found Toto.