https://mediumhappy.com/?p=6371
by John Walters
On Golden Pond was released in 1981. Henry was 76. Related: Do aerobics and get yourself a good plastic surgeon.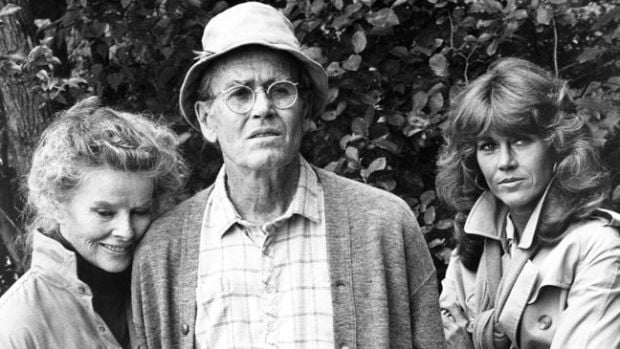 Starting Five
1. Miss Alternate Universe
Steve Harvey is discovering the hard way that not EVERYTHING that happens in Vegas stays in Vegas. Harvey announced the first runner-up, Miss Colombia, as the winner in last night's Miss Universe pageant. Harvey quickly tweeted out an apology to "Miss Phillippians" and "Miss Columbia," which did not make things that much better.
Note: About 20 minutes before the fateful flub, Harvey joked that he was going to go backstage during a commercial break and "tip something back." Imagine if he did. HIU: Hosting Under the Influence.
The last time someone screwed with Colombia in an international competition in the southwestern U.S., it ended rather badly (Escobar was later murdered back in Colombia as revenge).
All I know is that these two women's families competing on The Family Feud, hosted by Harvey, needs to happen soon.
Also, note well: for the second and last –because it was the last night of autumn– time this autumn, a Harvey performed well on a Sunday night but maybe shouldn't have been allowed to finish.
2. What the Hell, Odell?
The Giants' Odell Beckham totally cheap-shots the Panthers' Josh Norman in what was a chippy contest throughout. Beckham dropped a sure TD pass in the first half when he was fully behind the secondary, too.
New York trailed 28-7 35-7 at one point but came back to tie the game in the final two minutes (on a Beckham TD catch), but then Carolina kicked a game-winning field goal as time expired.
The Giants have now lost two home games this year on last-second field goals to the two teams with the best records in their respective conferences, New England and Carolina.
3. Bitches Back
Tina Fey and Amy Poehler returned to co-host Saturday Night Live, and their presence could be felt in the writing. Particularly strong: "Meet Your Second Wife," sketch in which three husbands are introduced to the young (younger, and youngest) females whom they will one day leave their current wives for…
Bruce Springsteen and the E Street Band were the musical guest, and Sir Paul McCartney decided to join them for the closing number, "Santa Claus Is Coming To Town." Because, well, why not? We're all going to be dead some day so why the hell not?
4. Brent Would
That's the answer.
The question is, "Who, with BYU losing 35-0 to Holy War rival Utah just 10 minutes into the Las Vegas Bowl, say, 'I feel sorry for my Mormon friends at BYU: they don't drink?" Love you, Brent Musburger. You're the best college football announcer on TV. Don't ever change.
Incidentally, between the GOP debate, Vegas Bowl (the Utes hung on to win, 35-28), Miss Alternate Universe, and the woman who plowed her car into a crowd of pedestrians, it was quite a wild week in Sin City.
5. Feel the Bernie
The third Democratic debate was held at St. Anselm's College, which is no relation to St. Elmo's Fire, in New Hampshire. Personally, I love what Bernie Sanders had to say. Martin O'Malley looks like a president, Hillary Clinton is most likely to be the president, but of these three, I'd say Bernie would make the best president. And he'd be the first candidate to run a schmear campaign.
Truly: Sure, we've never had a female president before. But we've never had a Jewish one, either.
Music 101 
Beach Baby
Remember that scene in Season 3 of Breaking Bad when Jesse Pinkman shows Walter White the crystal meth he's cooked using Walter's formula, and Walter, feeling somewhat threatened by how exact of a replica Jesse has made, says, "Frankly, I'm embarrassed for you?" I'm wondering what Brian Wilson and the Beach Boys thought of this 1974 hit by the British band The First Class. The song reached No. 4 on the charts stateside, and was their only hit.
Remote Patrol
Gentlemen Prefer Blondes
TCM 8 p.m.
"But square cut or pear-shaped/These rocks don't lose their shape/Diamonds are a girl's best friend." Marilyn Monroe. Jane Russell. 1953. It's peak Hollywood, in many ways. The films were rarely socially important, but they sure were a lot of fun.