https://mediumhappy.com/?p=6375
by John Walters
Starting Five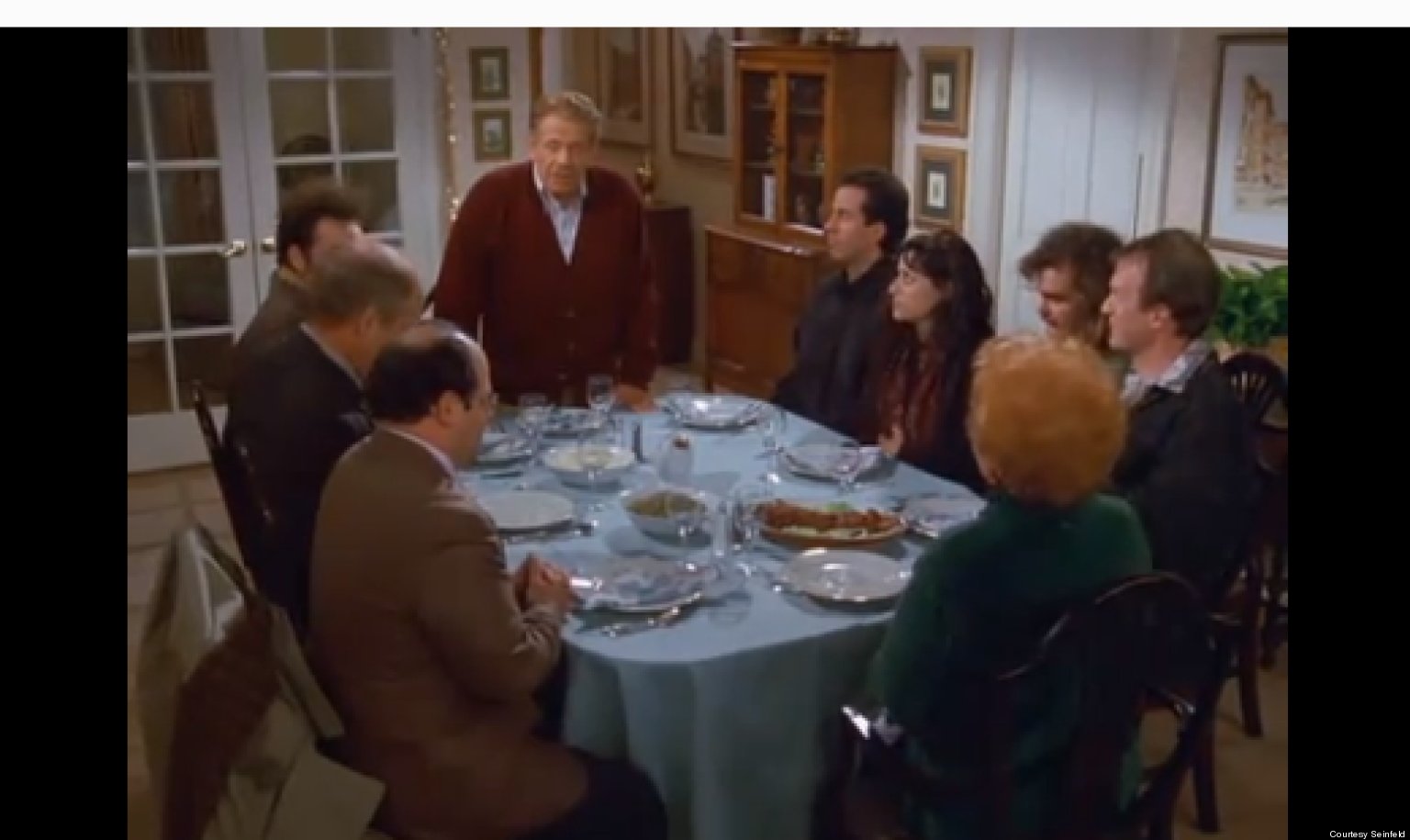 1. Festivus? Giddyup!
The "Airing of the Grievances." The "Feats of Strength." And of course, the Festivus pole. It's a Festivus for the rest of us, and it happens today. And let me tell you, "I GOT A LOT OF PROBLEMS WITH YOU PEOPLE!"
Problem No. 1: The commercialization of Festivus! What ever happened to simply griping, lifting large objects, and gathering around an aluminum pole. Wasn't that enough?
And is there a War on Festivus? Is nothing not sacred, sacred?
2. Everything's Coming Up Rosie
Meet Don Tillman (Body Mass Index: 25). Don is a genetics prof at a prestigious university in Melbourne who, nearing age 40, decides that it is time to reproduce and have a life partner. Don is fastidious, precise, schedule-oriented, and highly intelligent, and so he creates The Wife Project, a 16-page questionnaire to weed out unworthy applicants.
Of course, Don's plan goes awry. Imagine Sheldon Cooper of The Big Bang Theory accidentally happening upon, perhaps literally, a red-headed step child (I'm not sure who will play her in the film; Jennifer Lawrence had the role, then dropped out;)
. You can reduce this book, Samson's debut novel, to a "RomCom," but it's so clever and witty, hilarious and warm, and its commitment to the main character's, um, eccentricity, is so deep, that it's far superior to that. One of the most enjoyable books I've read in a long, long time. My thanks to ardent MH reader An Inconvenient Ruth for suggesting I read it.
3. Bad Beats: The Ultimate
Tomorrow marks the one-year anniversary of the worst bad beat I know of. If you've got a worse one, Scott Van Pelt, I wanna hear it:
The 2014 Bahamas Bowl. Western Kentucky, minus 2, versus Central Michigan. At the beginning of the fourth quarter, the Hilltoppers (WKU) leads 49-14. 49-14!! Steve Levy, Lou and Mark May are talking about how they're going to hop planes and get home in time for the end of Christmas eve. WKU is up by 35 and only has to win by 2. Deck the halls, baby! Deck the freakin' halls!
Then CMU scores. And scores again. And again. Four touchdowns! Suddenly it's 49-42, but all WKU has to do is run out the clock. I forget why they don't: incomplete pass? Someone ran out of bounds? I forget.
Anyway, CMU gets the ball back for ONE. FINAL. PLAY. But they're on their own 25 yard-line. No chance, right? Nope. CMU throws a Hail Mary pass, does a few laterals, and scores on the game's final play. It's 49-48.
And still, as bad as that is, if CMU just kicks the PAT and sends it to overtime, you still have at 50/50 shot of winning your bet if you took WKU. But, NOOOOO! (Belushi voice). CMU goes for 2, so either way you lose. To add insult to injury, CMU fails on the 2-point conversion, so WKU, the team you took to win by at least 2, gets the win but doesn't cover.
Find me a worse bad beat than that, SVP.
4. Tranches and Collateralized Derivatives: A Hollywood Story
Today marks the theatrical release of The Big Short, an adaptation of the Michael Lewis book that tells the complex story of the sub-prime mortgage housing crisis that ultimately crippled the American economy in a highly entertaining way. How? Because Lewis focused on a few iconoclast rebels, outliers who saw an opportunity by betting, heavily, against the establishment that was so corrupt and full of avarice.
It's an underdog story, and a thrilling one at that. One of the best books I've ever read, and one that will make you both furious and ecstatic (for these rebels) at the same time. It's a lot like Star Wars: a rebel alliance takes on the Death Star (Wall Street) and wins, even though the planet ultimately is destroyed. And with a cast that includes Ryan Gosling, Steve Carell, Christian Bale and Brad Pitt, I'm not betting against this film. Go see it.
5. Drone Attack!
I'm not a fan of drones. And here's why. This is skier Marcel Hirscher, who was nearly struck by a camera drone while competing in a World Cup race in Italy yesterday. Skiing downhill at ridiculous speed should be hairy enough without objects from above falling on you. Hirscher, by the way, finished second. You can watch the video here.
*The Medium Happy staff is taking the rest of the week off to recover from tonight's non-demoninational, utterly secular holiday party. We'll see you back here on Monday. Peace on Earth, Good Will Hunting toward mendicants.
Music 101
All Right Now
In mid-1970 the English band Free released this song, which had to be the year's most recognizable hard-rock guitar riff not played by Jimmy Page. The lead singer, Paul Rodgers, would later team with Page when the two played in The Firm in the mid-Eighties. This song is as early '70's rock as it gets.
Remote Patrol
A Christmas Carol
2:30 p.m AMC
George C. Scott is Ebenezer Scrooge in this 1984 adaptation of the Dickens classic. Some of my favorite childhood memories are watching a Christmas special in the middle of the afternoon in those last days before Christmas. These are the best days (some of my other favorite childhood memories involve giving kids wedgies and farting contests so, you know). Related: You never meet anyone named Ebenezer these days.