https://mediumhappy.com/?p=6408
by John Walters
Before she was a princess, Charlene was an Olympic swimmer for South Africa who competed in Sydney…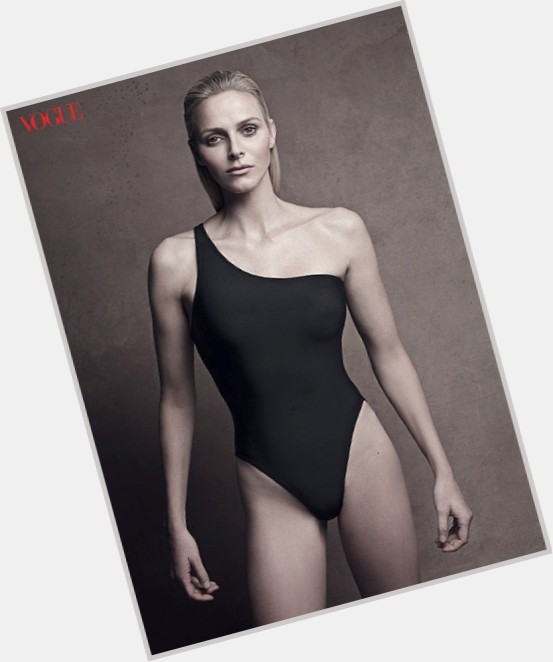 Starting Five
1. #EastCoastSoWhite
On Saturday New York City was pounded with 26.8 inches of snow. Officials say that is 1/10th of an inch shy of the record, but to be honest, I didn't care for the spot.
This was Times Square…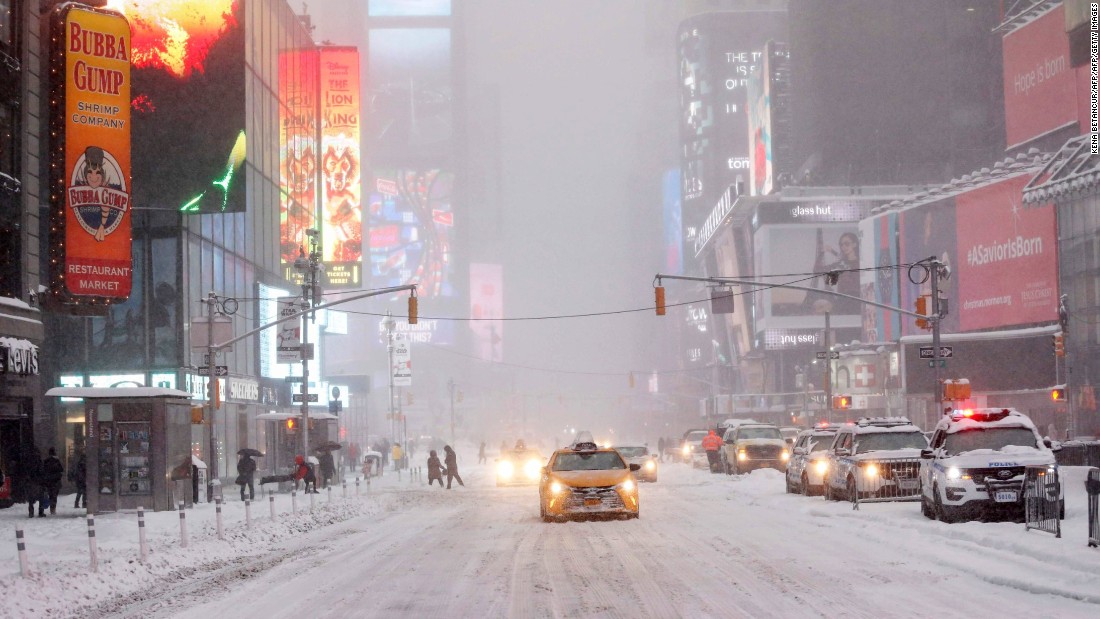 And  yet on Sunday night New Yorkers were treated to this sunset…
2. Gronk
I'm Tom Brady of the New England Patriots, trailing by 8, and it's a potential season-ending drive. Fourth-and-10 from midfield? Me find Gronk. Good.
Fourth-and-goal from the six? Me find Gronk.  Good. Touchdown, Gronk.
Now it's 20-18. Need two. Roll out right. But nobody open. Great defense, Denver.  Tipped, intercepted. No look for Gronk. Bad.
Weirdness: Gostkowski's missed PAT in the first quarter was his first in 524 tries in his NFL career….Brady was New England's leading rusher with 13 yards…this will be he 7th time a quarterback drafted by the Colts will be leading the Broncos to the Super Bowl (John Elway, 5; Peyton Manning, 2).
3. Trust Falls In Charlotte
After Luke Kuechly's pick six late in Carolina's destruction of Arizona, this fan fell quite swiftly out of the stands and landed hard on the turf. If only Carson Palmer (4 INTs) had thrown the poor man, some Panther would have intercepted him before he hit terra firma.
Panthers won, 49-15. But our TSA Super Bowl ("Pats Pants") has been denied.
4. Take a Bow, Neil
Here's CBC senior correspondent, a.k.a. Canadian journalist Neil MacDonald—Norm's older brother by six years—wondering if American political discourse can stoop any lower. I think he's talking about you, GOP. Perhaps it takes an outsider to write with such clarity, or maybe Canadians and/or MacDonalds are simply more intelligent, but what a concise and precise piece of surgery this is…
In her solipsistic return to the campaign trail last week, Sarah Palin blamed President Barack Obama for the fact that her military reservist son punched his girlfriend in the face, then drunkenly threatened to kill himself with an assault rifle before winding up under arrest, facing criminal charges.
Then…
The audience roared.
Followed by….
Forgotten by the fevered crowd was the supposedly bedrock conservative principle that people are responsible for their own actions, and that it's time to stop blaming society.
5. Blatt's Entertainment*
*The judges will also accept "Cold in Cleveland…"
Yes, the Cavs lost by 34 at home on Monday to Golden State, then four days later fired coach David Blatt. Never mind that Blatt went 17-4 in his final 21 games and that three of the final four losses were to either the Warriors or San Antonio Spurs.
The new coach is Tyronn Lue, who said that he wouldn't be doing things "differently" but "better."
We'll see.
Worth noting: The Lakers once won an NBA championship under coach Paul Westhead, led by a 6'9″ force of nature named Magic Johnson,. Then it was Earvin who engineered Westhead's dismissal early the next season. The Lakers would go on to win four rings under Pat Riley, a coach who, like Lue, was a former Laker reserve who'd won a ring with L.A. and who had never been a head coach before. So at least there is precedent.
The Cavs did lose their first game under Lue on Saturday night.
Just as a helpful note, Tyronn Lue is the former Laker guard now coaching an NBA Eastern Conference team that Matt Barnes does not want to kill.
Music 101
Eight Is Enough
It's TV show theme song week, and we'll be biased toward our own youth on this one. Here's the theme from Eight Is Enough, which was actually sung by Grant Goodeve, who played oldest son David. This isn't the original theme song—that was an instrumental.
If you're not familiar with the show, it was a fantasy about a man who works at a newspaper but can still afford to raise eight children and own a nice home in the leafy suburbs to boot.
Remote Patrol
Spurs at Warriors
10:30 p.m. NBA TV 
Is there a Dire Straits tune that begins with Sting wailing, "I want my NBA TV?" Because I don't have it, and this is the first time I've wanted it. The Dubs (40-4) host the Spurs (38-6) in their first of four scheduled meetings this season. Here are the NBA's two best, and not coincidentally, least dysfunctional teams in the NBA. Should be fun. SAS is well-rested after two days off in sunny California. No excuses for the old guys, but Tim Duncan will sit out anyway ("DNP-Old").