https://mediumhappy.com/?p=6618
by John Walters
Starting Five
1. Bale-yhoo
We are almost through the group stage of Euro 2016, and the star of our show thus far is Gareth Bale of Wales (registered Medium Happy man crush), who has one goal in each of his country's three games. The Welsh defeated Russia, 3-0, last night and will advance to the knockout round.
The Bale I've watched the past 10 days is the one I recall playing for Tottenham Hot Spur: lightning-fast, dynamic, joyful, charismatic. The one I see playing for Real Madrid, one of the top clubs in the world (they've won Champions League two of the past three years), is subdued, due in part to the fact that he's teammates with someone who in Spain will always out-Bale him: Cristiano Ronaldo.
I'm happy for Gareth that he's raked in so many Euros, but this non-currency Euro is proof that he belongs in the Premier League, back home. It's only the most widely watched soccer league in the world and the day he returned he'd be its most captivating player.
2. "You're Fired!"
Donald Trump campaign manager Corey Lewandowski goes the way of Omarosa and Ian Ziering as he is fired, reportedly after the Trump kids persuaded pops to can him. No forearms were bruised in the carrying out of Lewandowski's exit from Trump Tower, although a feeling or two may have been.
3. The Right To Bare Asses
What I hear mostly from 2nd Amendment fanatics (and yes, that is the word I mean to use) is that this is the Constitution giving them the right to defend themselves. So if I take them strictly at their word, a gun is a utilitarian object. A gun serves a defined purpose and a singular purpose, one that is essential to their general welfare.
I get it. Kind of like a toilet. Nobody is thrilled by toilets, but every home needs at least one (I'd go with three, especially if you are a fan of Indian food).
Except that's not what these people are truly about. Too many of them attend gun shows, show off their guns with pride, maybe even subscribe to Guns & Ammo. And there's nothing illegal about any of that, it's just that they never tell you the truth: they LOVE guns.
And so I have to ask, Why? Guns kill things. Creatures or people. I understand if someone is breaking down your door, coming to kill you and your family (an every day occurrence), but I don't see you going to dead-bolt lock shows, either, and those offer a modicum of self-defense in such a situation.
You love guns. You love guns more than you love public safety. I just don't get that. And for all that "armed militia" stuff I hear, well, you're going to need a little more than that if the U.S. Army ever really wanted to seize your property. Maybe you can launch a toilet at them.
One last thing: I'm not saying they don't exist, but I've never had a female defend the 2nd Amendment to me on Twitter. Not once. So I wonder what so many males are compensating for with their love of guns.
And I'm not anti-2nd Amendment. I'm anti-insanity, which is what assault rifles and AR-15s being available for public consumption happens to be.
4. "Choke" Hold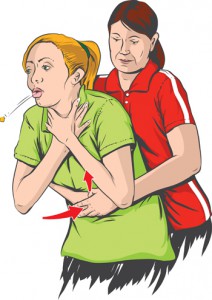 On one side, according to Twitter, you have my friend Jason McIntrye and likely many others. On the other, you have Scott Van Pelt, Chris "Bear" Fallica and myself (and maybe a few others). The question: Did the Warriors "choke?"
@jdubs88 It's the celebration of it all too. Like, HA! the 73 W team that nearly won a coin flip game 7 didn't. So F them. Lets be real dumb

— Scott Van Pelt (@notthefakeSVP) June 21, 2016
I guess the first thing that I know I find kind of offensive (relatively; it's just sports) is a bunch of yokels who can't even go left on the dribble being so judgmental and disdainful of athletes who just gave us a show like the one Cleveland and Golden State did. Can't people be just a little grateful about what they were given? You and I, let's remember, did nothing to deserve this other than subscribe to cable or buy a 12-pack of Coors Light.
@notthefakeSVP @jdubs88 and it only took 3 legendary performances from the best player in the game to make it happen. People can be so dumb

— Chris Fallica (@chrisfallica) June 21, 2016
But, beyond that, there's the term choke, which I've always interpreted to mean as when one side only needs an uncontested layup, figurative or literal, and blows it. That's choking. A few years ago Western Kentucky led a Directional Michigan (Central? Western?) 49-14 at the start of the fourth quarter in the Bahamas Bowl and they came within a two-point conversion of losing on the final play. They won, 49-48, but had they lost, that would have been a massive choke.
Having a commanding lead in the first half of a game, or series, and then losing is not a choke. That's called an ENTIRE game or series. I see this every autumn. Texas A&M goes down 14-0 early to Rice (?) in 2013 and Twitter was breathless. As if the first team to a double-digit lead is ensured victory. Nope. Aggies won, 52-31.
And one more thought on this: I notice a lot of the people who yell "CHOKE" are folks who gamble daily or almost daily. And so they're pissed that they lost. Also, when you gamble, you take it personally if your projected win is ruined by another team's comeback. You've got Golden State to win the series and they go up 3-1 and you're already counting your money. And then you're pissed when they lose and it cost you and maybe you want to blame someone. So you say, "Choke."
I don't know if this is what happened to Jason. I do know that Bill Simmons, Clay Travis and Jason all wager on sports often. Or at least they tell us that they do.
5. RAAM Tough
In a world with ESPN, ESPN2, ESPNU, FS1 and NBC Sports Net, somehow the Race Across America (RAAM) remains untelevised. Now in its 35th year, RAAM's premise is simple: A one-stage bike race from one coast to the other. Beginning in Oceanside, Calif, and ending in Annapolis, Md., riders pedal west to east, 3,069 miles, while deciding on their own when they want to stop and for how long. 
Cycling talent, hence, is only part of the deal. Stamina also plays a huge role. And sure, it's dangerous, since roads are not marked off and top cyclists are operating on insufficient sleep. The first year I covered it, 2002 or 2003, a cyclist died when he stopped for the night, did a U-turn to meet his chase team on a two-lane highway, and got  slammed by an 18-wheeler coming the other way. 
This year's RAAM began on June 14th. They're still out there, somewhere (beyond the halfway point, likely in Missouri). A few days ago Julia Buhring, who holds the world record as fastest woman to cycle around the globe, pulled out as she began coughing up blood.
Music 101
Summer In The City
And babe, don't you know it's a pity/That the days can't be like the nights/In the summer/In the city/In the summer/In the city….That's John Sebastian, lead singer of The Lovin' Spoonful, who people of my generation know better as "that dude who sang the 'Welcome Back, Kotter' theme song. The song was released, fittingly, on the 4th of July, 1966 (pop music's greatest year), and went to No. 1 for three weeks in August of that year.
Remote Patrol
USA vs Argentina
FS1 9 p.m.
"At the Copa, Copa America/The hottest sport north of….South America?" Anyway, the Yanks have advanced to the semi-finals, but now they will face the greatest player in the world in Lionel Messi and a team that advanced to the 2014 World Cup final, Argentina. What a time to be alive….