https://mediumhappy.com/?p=6647
by John Walters
Starting Five
1. RNC, Day & Night 2
"Hey, JW, why are you always so negative about Trump and the RNC?" 
Give me something to be positive about. I mean, please. Anyway, here's Scott Baio fecklessly attempting to defend this vulgar tweet he retweeted about Hillary Clinton (yes, I know, she's no saint) to NBC's Tamron Hall, who eats him for lunch:
Meanwhile, there are 2,472 delegates in Cleveland, and 18 of them are black. That's the lowest number in a century. It represents 0.7% of the delegation, whereas the country is 13% black.
***
This article on Tony Schwartz, Donald Trump's ghostwriter for the best-selling The Art of The Deal is a must-read.
*****
The speechwriters on Melania's speech were, as The New York Times reports,  former Bush 43 speechwriters Matthew Scully and John McConnell. But they say it was not they who cribbed from Michelle Obama. The takeaways from this incident, which is yet another defining moment for the Trump campaigns: 1) Trump can't even get the easy things right 2) Trump, when confronted with an obvious error or misdeed, is still unable or unwilling to take the blame, and 3) his hard-core supporters don't care; he's Teflon Don to them.
****
There's more: Chris Christie "prosecuting" HRC and calling her a witch; Ben Carson saying that she pals around "with Lucifer;" Paul Ryan speaking about party unity and receiving at best a smattering of applause (he only mentioned Trump's name twice, and seemingly through gritted teeth); Don, Jr., making a forceful speech, but using some lines that were previously used two months ago in an op-ed by F.H. Buckley; turns out Buckley was a speechwriter for Don, Jr., but still could not be bothered with coming up with entirely new material; a Muslim speaker who closed Night 2 and was met with awkward silence by those still remaining inside Quicken Loans Arena….
****
Late night lines: Seth Meyers: "Tuesday's motto was 'Make America Work Again' whereas Monday's had been 'Make Scott Baio Work Again.'" Colbert: "If only there was someone in the Trump campaign who was good at firing people." Corden: Noted that "We Are the Champions" was the wrong song for Monday's Trump reveal, and that it should have been, "I see a little silhouette-o of a man" from "Bohemian Rhapsody."
Finally, here's Tony Award-winning actress Laura Benanti impersonating Melania (from the way the crowd first reacts, do you think they believe it's really her?).
2. "We're Not Booing, We're Saying, 'Lou! Lou!' Oh, Wait: We ARE Booing."
We've told former Notre Dame football coach Lou Holtz many times: "Royal Crown Cola, not Crown Royal liquor," if you're going to be speaking in public. On Monday night Holtz was spotted at the RNC carrying a bag that indicated inside was a bottle of Crown Royal.
On Tuesday the lisping leprechaun spoke at the Republican National Coalition for Life and, himself the grandson of immigrants, denounced the "invasion" of immigrants on our shores (read: Mexicans). ""I don't want to become you," the man who had his greatest success coaching a team named "the Fighting Irish" said.. "I don't want to speak your language, I don't want to celebrate your holidays, I sure as hell don't want to cheer for your soccer team!"
And then he wished everyone a belated Happy St. Patrick's Day and was off, I assume (honestly, what does Lou have against Cinco de Mayo? Who doesn't like a marguerita?)
Notre Dame president (and alumnus) Fr. John Jenkins, C.S.C, was more than a week ahead of Lou on this one, issuing this press release about 10 days ago, denouncing the current anti-Hispanic rhetoric on the GOP side as "churlish political theater." I hope Jenkins also reminded Lou that Notre Dame's women's soccer team has won two more national championship than he did.
3. Garry Marshall, R.I.P.
Joannie loved Chachi; Did Chachi's speech kill the creator of Happy Days? Hope not. Beloved Hollywood director and screenwriter Garry Marshall passed away at the age of 81.  Marshall, who was actually a first-generation paisan from the Bronx (like my parents), created Happy Days and its spinoffs (sister Penny co-starred in Laverne & Shirley), adapted The Odd Couple for TV (a classic from the early '70s), and directed Pretty Woman and The Flamingo Kid.
Our (my) opinion? Nothing tops The Odd Couple. If you've never seen it, find the episodes as soon as you can. Especially note that it's Jack Klugman playing a middle-aged slovenly sportswriter in New York City. He had a roommate named Felix (and mine is a cat, but not Felix the Cat).
4. Boogie's Big Moment?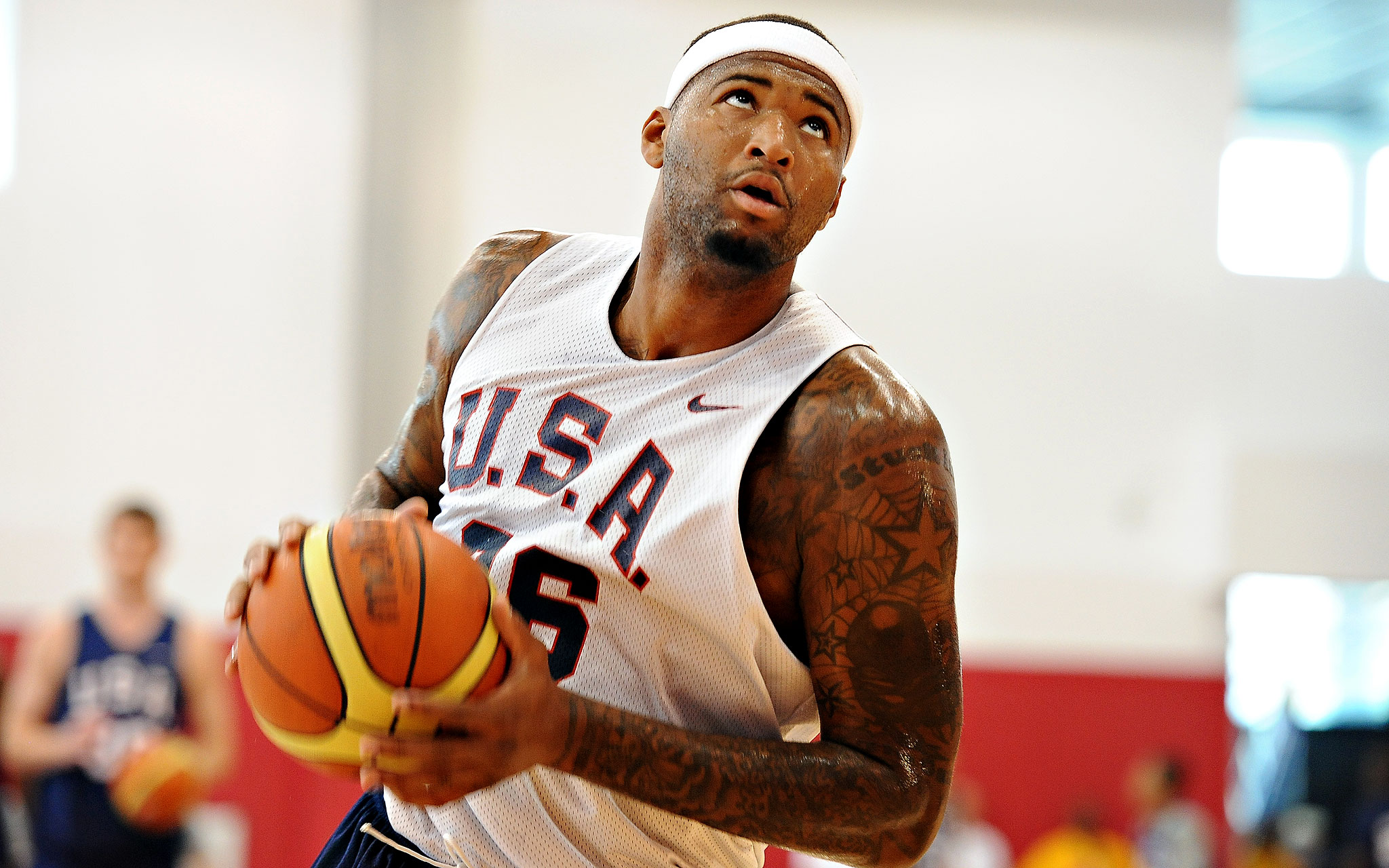 DeMarcus "Boogie" Cousins has for six years toiled for the NBA's least visible franchise, the Sacramento Kings, and has yet to appear in a playoff game. Despite averaging at least 20 points and 11 boards a game for each of the past four seasons, he has only been named to two All-Star teams, both times as a backup.
His Q rating is low, partly due to the team he plays on and partly because he has long been a glowering, even surly, presence. But now he'll be starting for Team USA in the Olympics. I'm thinking Rio will be Boogie's coming-out party. You know, if he and the rest of the Olympians survive.
5. Tippin Zee?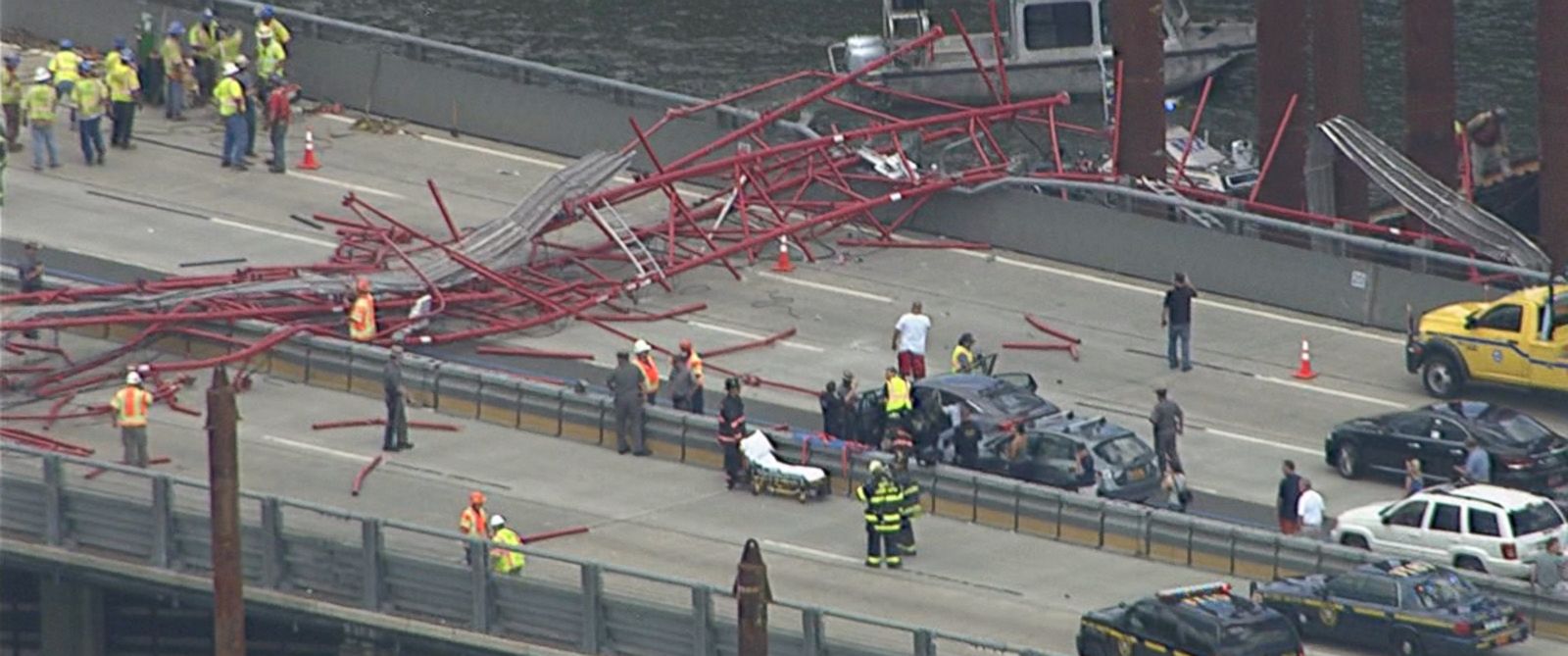 Somehow no one died when a crane that was being used to work on the expansion of the Tappan Zee Bridge collapsed yesterday afternoon. The bridge, which spans the Hudson River, connects New York's Westchester County to Nyack, N.Y. and is the largest span north of New York City (it's located 22 miles north of the George Washington Bridge).
Now, why you'd build a bridge over the widest portion of a river that is a few hundred miles long, well, someone needs to explain that to me. Oh, you will? Thanks.
Music 101
Coming Home
Never said I was a hip-hop connoisseur, but this is easily my favorite song by P. Diddy (featuring Skylar Grey, whose vocals are pure honey). Grea contrast between the two voices; there's so much euphony going on here, and you have to love the way the song keeps building to its climax. The 2010 song did more than a million in digital sales and is Diddy's incontrovertible crossover classic.
Remote Patrol
RNC, Day 3
8 p.m. PBS, 10 p.m. major nets, all day CNN, MSNBC, FOX
I'm a Van Jones (no relation to Love Jones) guy. Are you? CNN's anchor holds his own with any pundit on either side of the aisle, and I think they're all secretly afraid of him because he's built like an action hero. Van's the Man.